Hello! I'm Kimberly and this is my online home where I write about faith, belonging, and the search for beauty. I'm curious about what it means to be rooted to a place and call it home. I have found my way home across oceans and continents and various seasons of life, and I'm still working out what it means to belong.
I write from a stuffed green chair in the suburbs of New Jersey, thirty miles and one traffic-heavy, soul-killing drive from New York City. I spent seven years living abroad in both London and Zurich, where I developed a case of wanderlust from which I hope to never recover. Travel is my love language, and fortunately, my husband speaks this language fluently.
I have three kids who make rare appearances in my writing because they are nearly grown. Growing up with a writer for a mother is difficult, and in an effort to honor their privacy, their stories remain their own. While they are a bit of a mystery in my online world, they are present and loud and the most precious part of my real one.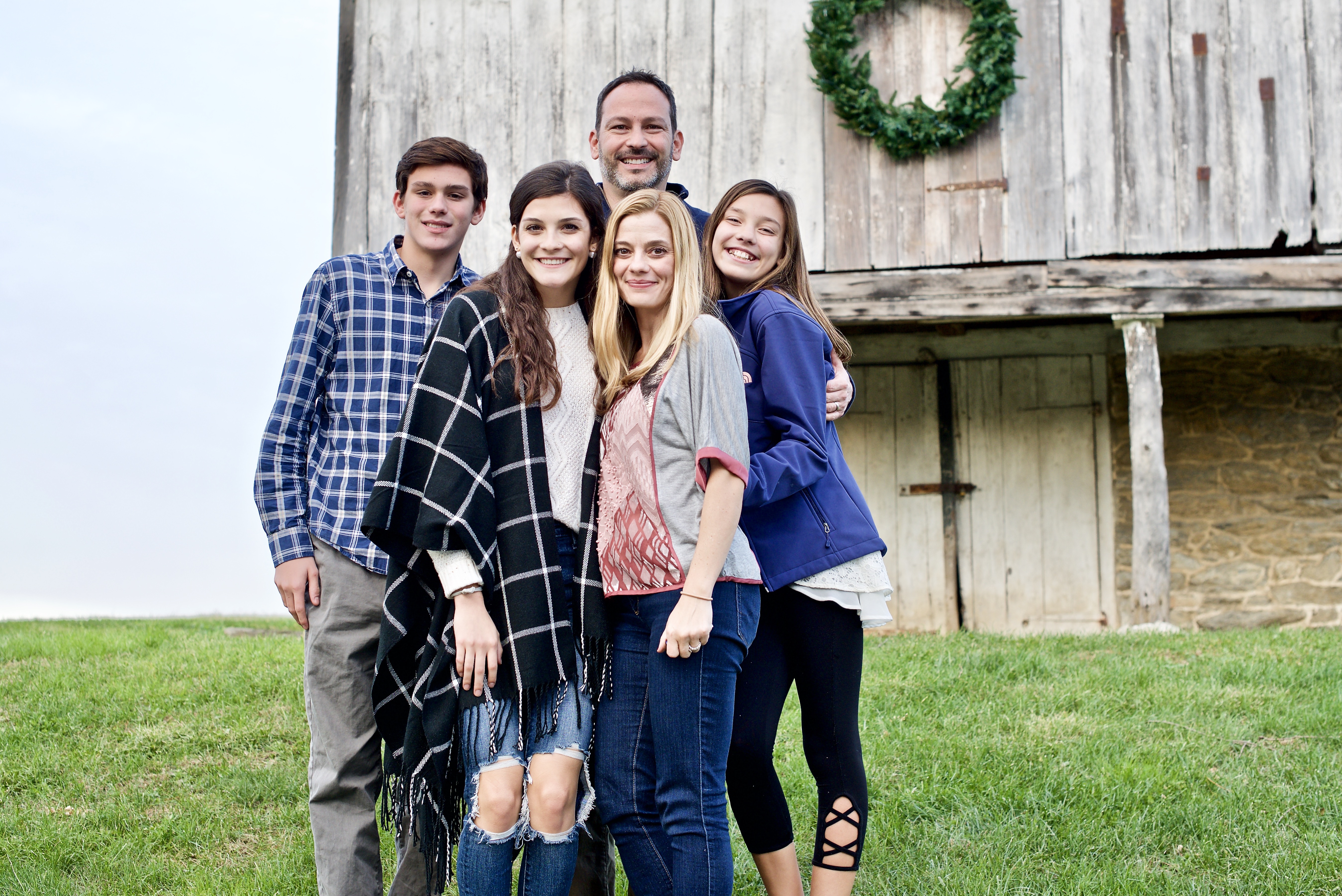 Despite the extraordinary years we spent living and traveling abroad, my current day-to-day domestic life looks just like yours. I grocery shop and chauffeur my kids. I cook dinner and do the laundry. I run and attempt to turn back the hands of time. And I write because writing helps me see.
I work as a freelance writer, and can be found in various places online (see "Additional Writing" ). I write regularly here on my blog, and you'll find me elsewhere on the web at In Touch Ministries Magazine , (in)courage, Grace Table, Fathom Magazine and For Her. I also contributed pieces to the devotional A Moment to Breathe, a forthcoming study Bible with (in)courage, and the soon-to-be-released iola magazine.
I hold an MFA in Creative Non-Fiction, which means I spent a lot of money to have fellow writers shred my work publicly. It's one of the hardest and best decisions I've ever made. When I'm not writing, I teach writing to college freshman at a local university. In a not-so-shocking turn of events, teaching is also one of the hardest and best decisions I've ever made. As an educator, I've learned I have a gift for crafting courses, and college students do not consider me funny in any capacity. My kids couldn't agree more.
If you'd like to connect with me elsewhere on the web (and please do!), you'll find me hanging out with the usual suspects. Social media remains a strange part of my job as a writer, but I'm currently in a love affair with instagram. I hope to meet you there!