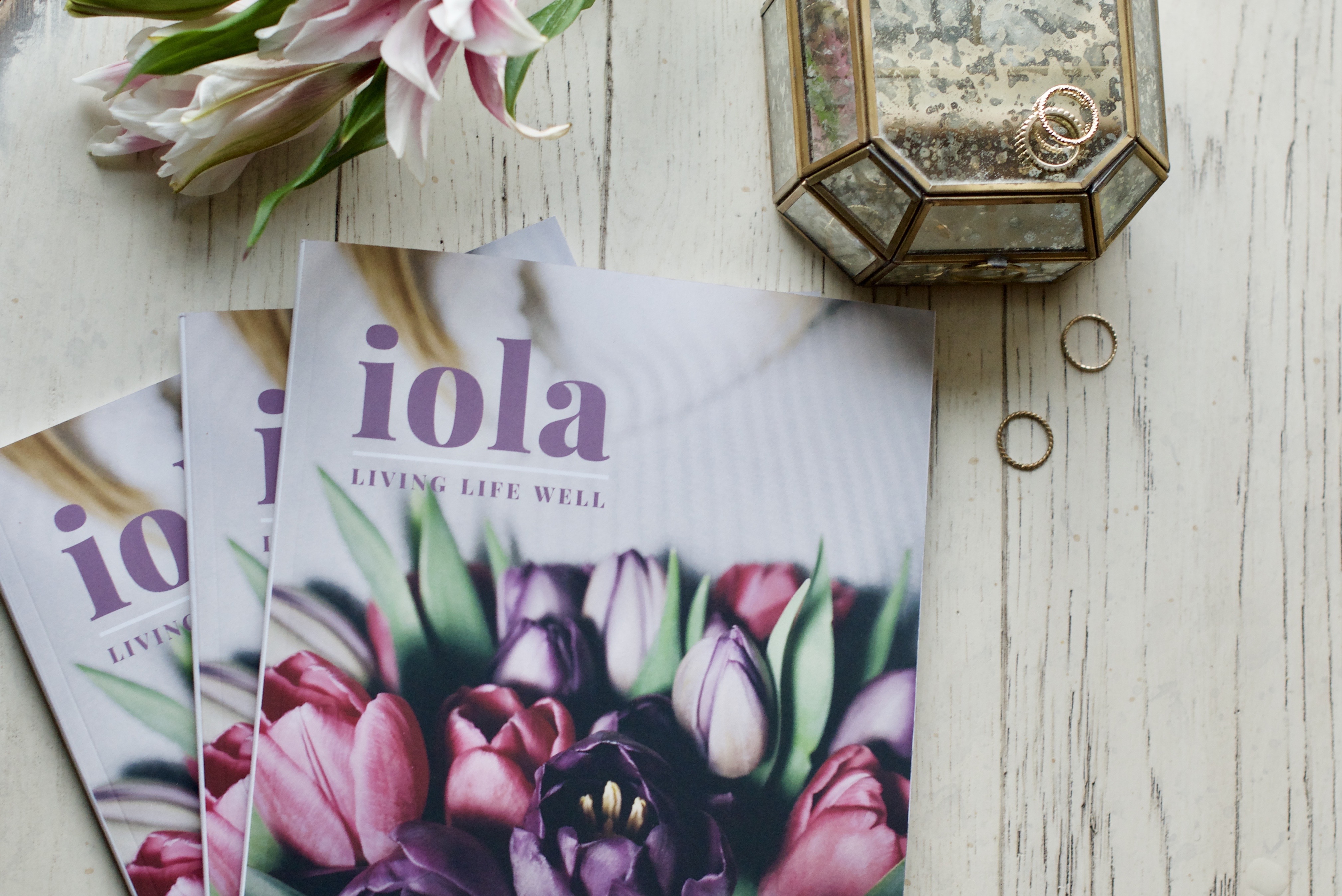 ***This giveaway is now closed. Thanks for reading!***
In my twenties, my husband and I rented a furnished terraced home in southwest London. We slept in someone else's bed, ate dinner at their long refectory table, and pretended we enjoyed their unusual taste in art. After two years spent living in a home designed for someone else, I was entirely over it. We had a pre-schooler and a baby on the way, and my nesting game was strong. I wanted to make our nest feel like more than a temporary stay in someone else's house–I wanted it to feel like our home.
Around this time, a dear friend and fellow American was returning to the States for good. Her home in London had been the most unique, quirky place I visited, filled with vintage treasure she collected throughout her years overseas. In the middle of her packing frenzy, she arrived at my home one day with two grocery bags filled with British home decor magazines. She'd amassed a gorgeous collection of magazines filled with bright, beautiful photographs.
These were the days before pinterest, houzz, and instagram, when one boiled a pot of tea and sat down for the tactile pleasure of turning glossy pages filled with promise. I'd never purchased a single home issue before then, and I stacked the thirty or so magazines in a pile next to my bed, and began to flip through them page by page. It was nothing short of a revelation.
I mark that time as the beginning of a love affair with creating beauty in my home. It was as if my friend had left open a secret door and I'd stepped into another world–one where I could escape and dream and let my imagination run wild with the pleasures of cast iron tubs and vintage treasures and English gardens manicured just short of wild. I had never seen anything like it before, and after I finished with my stack, I saved my pocket money to buy as many magazines a month as I could afford.
As digital content has taken over, and life has become busier and more distracted, I miss the simple pleasures of brewing a pot of tea and flipping through the pages of magazine. I miss stories printed on thick paper, accompanied by carefully curated photos. I love a good blog post or instagram feed, but there is something missing in the physical connection, in the ability to place a thumbed-through work of art on the coffee table and return to it as often as the mood strikes me.
I no longer save pocket change for magazines, but when I heard my friend, artist (and Brit!), Abi Partridge was creating a new magazine called iola, I felt that old thrill again at the thought of holding art in my hands. When she offered me the chance to contribute to the first issue, it was a sweet surprise, a wink from heaven. Only God and my husband knew that I'd secretly hoped to find my photographs and writing in-between the pages of a women's magazine someday.
The inaugural issue of iola is filled with inspiration, photographs, stories and poetry. It's printed on thick stock, and is one of the loveliest magazines I've held in ages. I'd love for you to enjoy it as much as I have, and perhaps to read my piece on books for the armchair traveler. To celebrate, I'm giving away two copies of this issue, fresh off the presses.
If you'd like to enter your name to win a copy, please leave a comment below and tell me the name of your favorite periodical before the internet took over. (Mine was the British version of Country Living Magazine. Swoon) I'll choose two winners at random. The giveaway ends on Tuesday, February 13th.
If you prefer to purchase your own copy, you may do so here.
Read more about the magazine and the contributors here, or listen to the iola playlist whilst reading here. There is also a free phone wallpaper of the front cover image for you here.
If you find yourself with a copy, will you let me know what you think? I'd love to hear the feedback from readers.
I'm off to set the kettle boiling. Happy Reading!
SaveSave