I love best of the year lists, and what's better than a best of the year list of books? I typically read an eclectic mix of modern fiction, classic works, memoir, and christian living books, and this year was no exception.
I re-read more books than I usually do, and I also read an enormous amount of smaller pieces (essays, articles, extracts) in preparation for the freshman writing course I teach. This led me to read even more widely than usual , which gave me a wonderful variety of stories, viewpoints, and writing styles.
However: a note on diversity. This list is sorely lacking in writers of color, and for that I apologize. While I did read books and quite a few shorter pieces by writers of color (my favorites: The Underground Railroad by Colson Whitehead, The House on Mango Street by Sandra Cisneros, and ONE:Unity in a Divided World by Deidra Riggs), this is an area of my reading life I hope to intentionally improve upon in the coming year.
On to the books!
Favorite Fiction:

Everyone Brave is Forgiven by Chris Cleave
"Set in London during the years of 1939–1942, when citizens had slim hope of survival, much less victory; and on the strategic island of Malta, which was daily devastated by the Axis barrage, Everyone Brave is Forgiven features little-known history and a perfect wartime love story inspired by the real-life love letters between Chris Cleave's grandparents…"
Both heartbreaking and redemptive. A fantastic read for lovers of historical fiction set in WWII.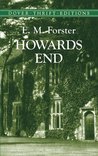 Howard's End by EM Forster
"The self-interested disregard of a dying woman's bequest, an impulsive girl's attempt to help an impoverished clerk, and the marriage between an idealist and a materialist — all intersect at a Hertfordshire estate called Howards End. The fate of this beloved country home symbolizes the future of England itself in E. M. Forster's exploration of social, economic, and philosophical trends, as exemplified by three families…"
I wish I'd read this sooner, but I did find it oddly relevant today, in the current climate of social, economic, and gender divides. Worth reading for the language and craft alone.

This Is How It Always Is by Laurie Frankel
"Laurie Frankel's This Is How It Always Is is a novel about revelations, transformations, fairy tales, and family. And it's about the ways this is how it always is: Change is always hard and miraculous and hard again, parenting is always a leap into the unknown with crossed fingers and full hearts, children grow but not always according to plan. And families with secrets don't get to keep them forever."
I had no idea what to expect with this novel, and I found it profoundly moving and thought-provoking as it explores sensitive issues of gender and sexuality. Of all the books I read this year, this is the one that has stayed with me more than any other.

A Tree Grows in Brooklyn by Betty Smith
"Betty Smith has, in the pages of A Tree Grows in Brooklyn, captured the joys of humble Williamsburg life-from "junk day" on Saturdays, when the children of Francie's neighborhood traded their weekly take for pennies, to the special excitement of holidays, bringing cause for celebration and revelry. Betty Smith has artfully caught this sense of exciting life in a novel of childhood, replete with incredibly rich moments of universal experiences–a truly remarkable achievement for any writer."
Oh, this is such a fantastic, timeless novel. I followed my reading of it with a visit to the Tenement Museum in NYC, and it was the perfect complement, causing the book to come alive in a tangible way.

The Ninth Hour by Alice McDermott
"The characters we meet, from Sally, the unborn baby at the beginning of the novel, who becomes the center of the story to the nuns whose personalities we come to know and love to the neighborhood families with whose lives they are entwined, are all rendered with extraordinary sympathy and McDermott's trademark lucidity and intelligence."
This was my final book of fiction this year, and it was stunning. This is not a lighthearted read by any stretch, but it is honest and effortlessly told, which is always the sign of good writing. I highly recommend this one if you're in the mood for a novel that asks hard questions about life, death, sin, and faith.
Favorite Non-Fiction:

Liturgy of the Ordinary by Tish Harrison Warren
"Framed around one ordinary day, this book explores daily life through the lens of liturgy, small practices, and habits that form us. Each chapter looks at something―making the bed, brushing her teeth, losing her keys―that the author does every day. Drawing from the diversity of her life as a campus minister, Anglican priest, friend, wife, and mother, Tish Harrison Warren opens up a practical theology of the everyday."
What more can I add? This book is perfect for those of us who live out our faith in ordinary, everyday suburban lives as we work and raise families. Warren helps us see how small practices can guide us into a richer expression in the life of faith.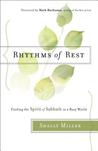 Rhythms of Rest by Shelley Miller
"In this warm and helpful book, Shelly Miller dispels legalistic ideas about Sabbath and shows how even busy people can implement a rhythm of rest into their lives–whether for an hour, a morning, or a whole day. With encouraging stories from people in different stages in life, Miller shares practical advice for having peaceful, close times with God."
This book came at just the right time when I needed encouragement to pursue a regular Sabbath in my life. No condemnation, no judgement, only gentle nudges in the right direction. A lovely book.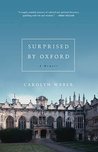 Surprised by Oxford by Carolyn Weber
"Carolyn Weber arrives at Oxford a feminist from a loving but broken family, suspicious of men and intellectually hostile to all things religious. As she grapples with her God-shaped void alongside the friends, classmates, and professors she meets, she tackles big questions in search of Truth, love, and a life that matters."
A well-written memoir following Weber's journey to faith as she studied for her PhD in Oxford, England. I thoroughly enjoyed this insider's view into the world of academia set in the city of dreaming spires.

This is the Story of a Happy Marriage by Ann Patchett
"This Is the Story of a Happy Marriage takes us into the very real world of Ann Patchett's life. Stretching from her childhood to the present day, from a disastrous early marriage to a later happy one, it covers a multitude of topics, including relationships with family and friends, and charts the hard work and joy of writing, and the unexpected thrill of opening a bookstore."
I loved this collection of essays. Wise, funny, and written with incredible precision. Perfect reading for a writer who wants to learn the art of writing from one of the best.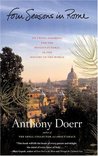 Four Seasons in Rome by Anthony Doerr
"This intimate and revelatory book is a celebration of Rome, a wondrous look at new parenthood, and a fascinating story of a writer's craft—the process by which he transforms what he sees and experiences into sentences."
Doerr's writing is exquisite. As a parent, former ex-pat, and fellow writer, I fell in love with Doerr's memoir of life in Rome as a new parent to twins while struggling to write his novel All the Light We Cannot See (another must read.)
……
Care to share your favorites of the year? Leave a comment or hit reply from your in-box if you're a subscriber. For more of my favorites visit me on goodreads, or read last year's list of my favorites here.
*All blurbs taken from amazon and all photos taken from goodreads
**Some of these books contain adult language and adult situations, which I'm down with because–I'm an adult;) If you're sensitive to either, you might want to research further before purchasing.
SaveSaveSaveSave
SaveSave
SaveSave
SaveSave