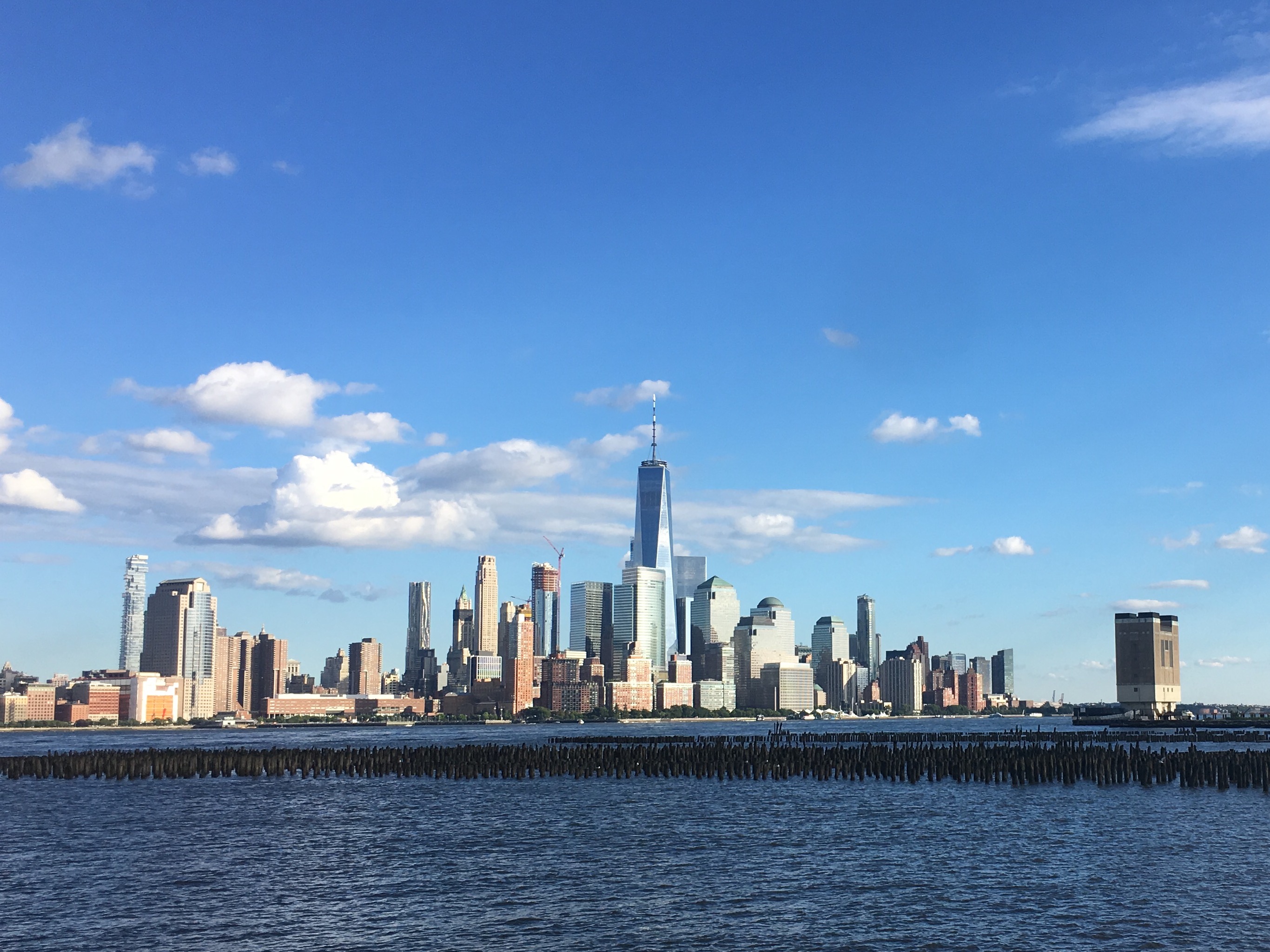 Because we live on doorstep of NYC, we often find the culture of city life seeping into our everyday. Our highways jam with commuters, and our schedules swell with too much to do in too little time. We pay exorbitant prices for everything from a cappuccino to burgers to real estate. It can be a drag to feel the financial and emotional weight of city life, without the buzz and opportunity of it.
After living in European cities for many years, and taking more weekend city breaks than my children care to remember, I've felt the loss of arts and culture more intensely than anything else in our suburban life. Art museums, concert halls, and theaters become houses of worship when I immerse myself in the imagination and beauty of the work. I feel closer to God through the strains of a violin or the brushstrokes of a master artist.
Throughout our ten years in New Jersey, we've struggled to find time to schlep into the city despite its siren call, so it was a revelation to discover that sometimes, the city comes to us. I found that one of our local theaters hosts performances by New York City artists, and last week we carried crumpled tickets and plastic glasses of wine into a performance by Wynton Marsalis and the Jazz at Lincoln Center orchestra. Except we weren't at Lincoln Center. We were a fifteen minute drive from our home, and I didn't have to worry about wearing sensible shoes or crying from exhaustion while sitting in traffic at midnight.
Enter jazz. Enter joy.
This particular night of pleasure capped another week of madness in the media. In-fighting, name calling, disasters, political dumpster fires. You name it, we experienced it. I feel the dip and roll of this particular coaster keenly, and I know I'm not alone. If you have a pulse, you probably feel it too. I am tired of living with anxiety over the breaking news cycle. I need sources of joy to pour out like honey over the bitterness stirring up my fear. I need the salve of camaraderie and peace.
Here is a cure:
A saxophone's solo. The gravel-like voice of a man who has lived through hard times and composed music to tell it. The pathos of a suspended note. A band playing at the crossroads of wildness and restraint. Men whose faces take on the animation of boys when the trumpet sounds into the silence.
I have never seen so much joy among band-mates. They nodded, bounced, and shook their heads in rhythm. They caught one another's eyes with raised brows as if to ask, "Did you hear that?!" The approval on their faces, the sheer delight, was as much a jewel as the music. Each man had his turn to display his gift, and his mates sat back and reveled in it. The Latino from New Jersey, the black man from New Orleans, the white man from New York City. Each brought something rich and diverse with their own instrument.
Sitting in the audience felt like being invited to sit in on a private conversation between best friends. They spoke their own language in a series of notes, strung like gold across the expanse of the dark theater.
It was everything I wish the world to be in a single evening. I felt whole when I slipped my jacket on and held hands with my husband as we exited. We caught each other's eyes and raised our brows, and I knew we had experienced equal delight. We held the jewel for a fleeting moment. We heard it.
SaveSave
SaveSave
SaveSave