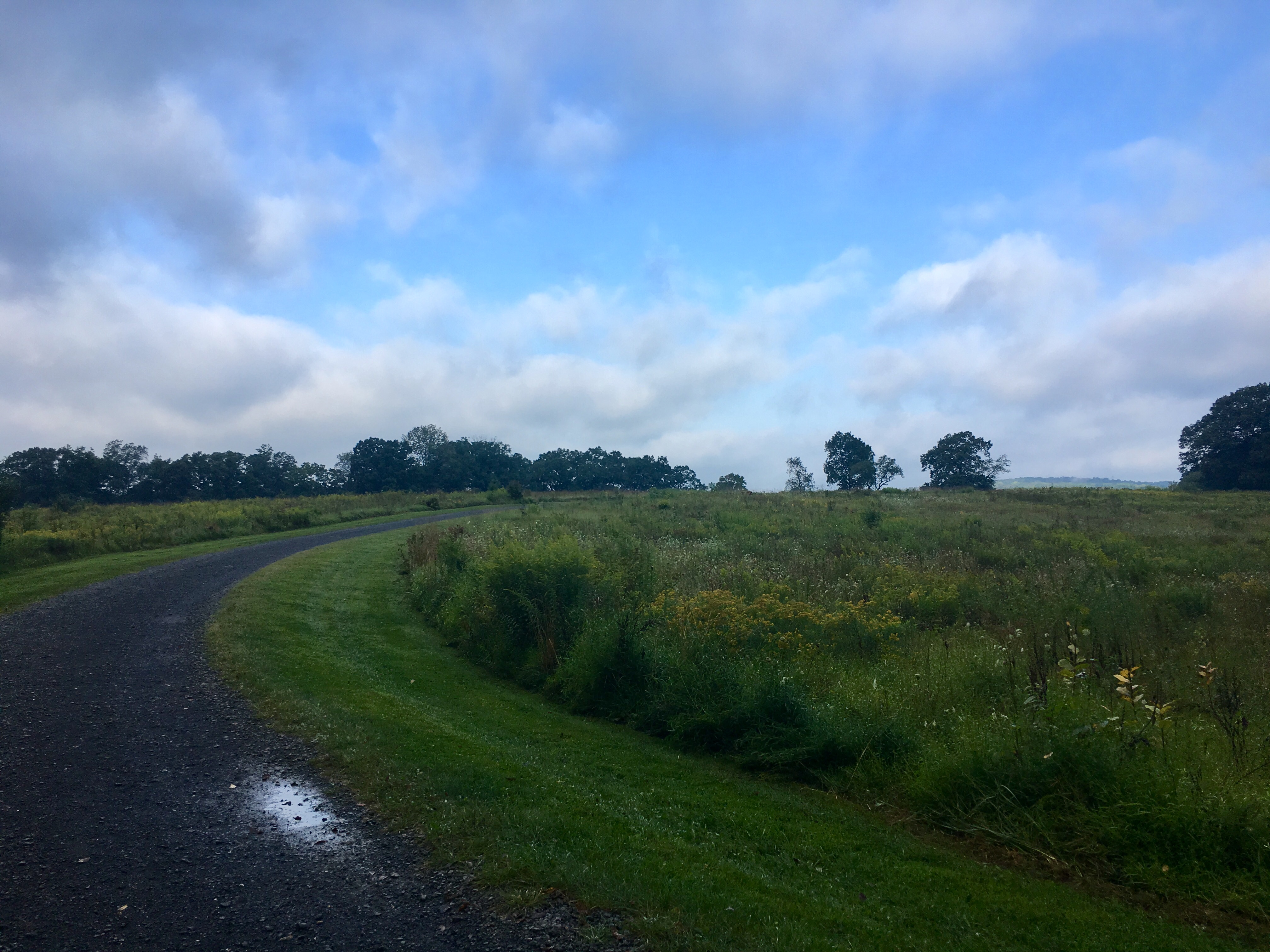 "Grief may be joy misunderstood…" ~Elizabeth Barrett Browning
It's nearly autumn in New Jersey. I sit under a canopy of leaves and watch as a single orange-tipped leaf floats to the ground in slow motion. It's a season of small, delicate deaths–where the joy of reaping a harvest mingles with the sadness of the ground turning fallow once again.
This summer, my heart cradled hope in full bloom, like a basket of fresh-cut flowers. Yet, autumn has ushered in a season of dying one small death after another.
After months of planning and preparing, I opened the door on a classroom of college freshman and stepped in as a teacher rather than a student. I soon discovered teaching isn't a part of my natural skill set. Rather than opening the door to an assumed strength, I opened the door to a weakness–the kind of weakness that makes me want to cut and run. I died to the confident vision I had of myself every time I stand behind the desk and sweat through a session.
Despite this rough start in the classroom, my inner self hummed and painted blooms on the walls of my heart. I carried inside me a private joy the color of blush pink English ramblers. After years of writing and re-writing content, my book proposal had finally made its way into the hands of publishers months earlier. All summer, I waited for news.
I learned this fall that my book will not be published. Nor will the next book I propose. Or the next. The reasons are best left contained within a trail of sad phone calls and emails. Again, I died to the vision I had of myself holding a copy of my book and smiling for the camera.
As these dreams have died, I've spent countless hours trying to spin new ones. But, it is autumn. A single leaf drops to remind me. In my sadness, I have found myself drawn to the story of Sarah, a woman who longed for and dreamed of children to circle around her ankles and call her Mama. A woman who, in her weakness, began to spin dreams that were birthed in grief rather than joy. For years, God's promise to her went unfulfilled. She dreamt in partial solutions, and Ishmael was the result.
In my disappointment, I have wanted to force an Ishmael into my life. I have turned in circles looking for partial solutions when the only answer is to sit with my sadness and wait. I sit with Sarah and watch autumn unfold as summer dies to itself. I don't want to force an answer apart from the will of God, and so I pray for a spirit of steadfastness and resilience instead.
The joy Elizabeth Barrett Browning speaks of lies in the knowledge that autumn lasts for a season. Spring and summer will come again. Warm winds will blow and seeds will bloom, but first autumn and winter. First dying to self, first sitting with sadness, understanding the heart of Sarah.
SaveSave
SaveSave