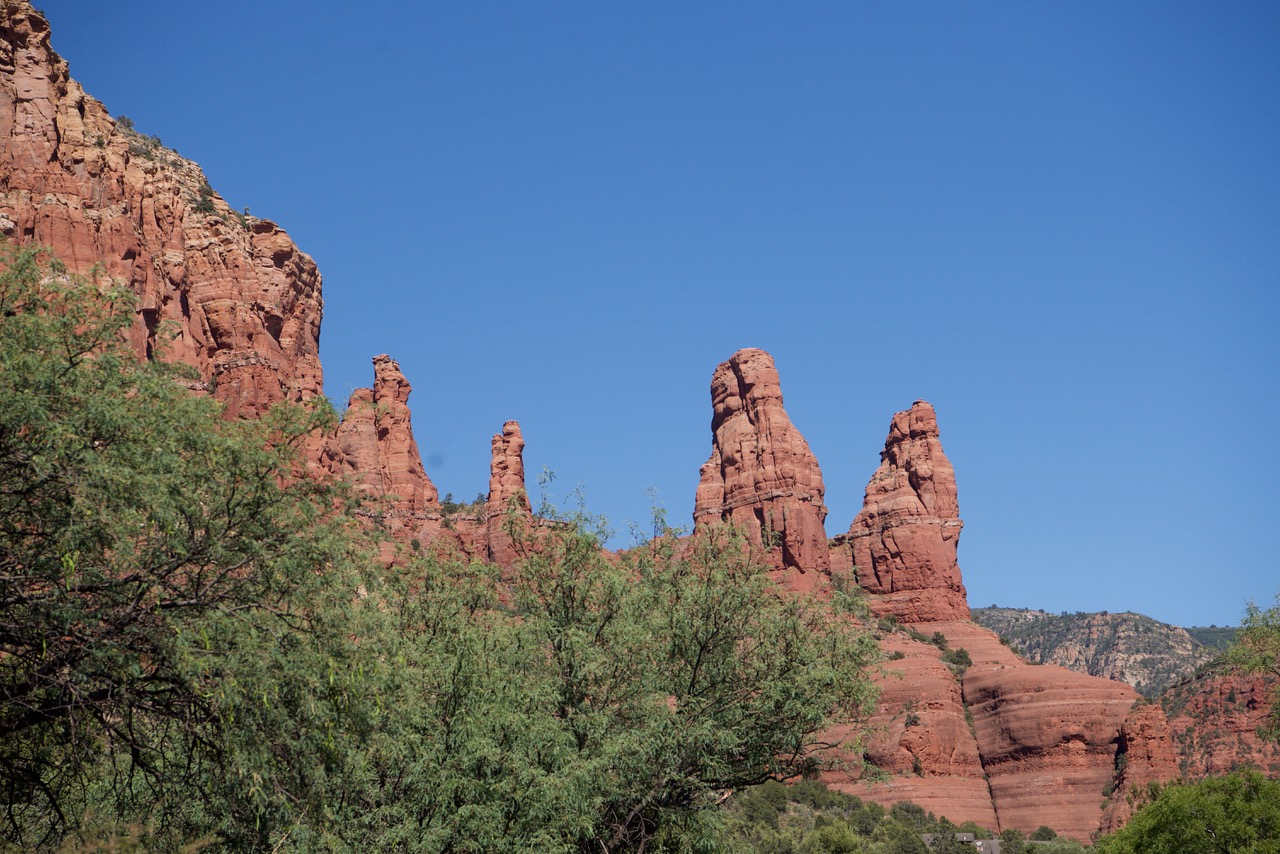 I am afraid of heights. Tight spaces. Physical pain. My husband's driving, and dying in a car accident (see husband's driving). I am afraid of the vice of Vegas. Snakes and scorpions. Running out of gas on a lonely highway, or losing my way while driving. More than anything, I am afraid of the wild unknowns that wait for me around every corner. Fear is a frequent and unwelcome companion.
When my husband first proposed the idea of traveling west for our annual summer vacation, I felt the immediate tug of apprehension on the hem of my heart. What ifs jostled for space with why nots. As I sat curled up on the sofa, he grinned while photos of red rock formations and joshua trees flashed across his computer screen. He lured me in with the promise of new sights, scents, and the salt-licked waves of the Pacific Ocean. He knows the subtle ways fear strangles adventure, and he persisted until I could see nothing but the fingerprints of God imprinted deep into the dry earth of the desert. I wanted to run my hands across the grooves of them.
We spent two weeks tracing the hand of God across the American west this month, and every day I woke up to the hot breath of a fresh fear. My small-time, irrational fears may seem insignificant–something to be ignored, or brushed aside–but I have spent a lifetime trying to conquer them. Fear is a living, breathing beast that threatens to steal my joy, my presence, and my peace.
I didn't vacate on my vacation–every nerve ending sparked like live wire as I faced my fear of heights while hiking the Grand Canyon, drove hours through the stark beauty of the Mojave Desert while my husband napped beside me, and as I sat wide-eyed through the terrifying switch-backs zig-zagging down the steep hills of Sedona. I drove an ATV in the dry heat of the Arizona desert, and managed to lose my way on an electric bike on the hills near Solana beach. It was everything an adventure should be.
I returned home feeling like a kid who accepts a challenge and repeatedly waits for her mama's eyes to turn her way, "Did you see me, Mom? Did you see me?" I am proud of myself for accepting small challenges because it gives me courage to face the larger ones that will surely come my way. I wasn't fearless, but I took courage by the hand, even when that hand shook and nervously clutched its way towards freedom.
I discovered that standing up to fear is the same thing as practicing peace. It's an invitation for peace to make its home in me when I feel the least capable and least confident. Peace rarely descends like a dove, instead it is practiced through small acts of courage which put fear in its rightful place.
Fear continues to keep company with me, but it takes up a smaller space today than it did last week, last month, even last year. If you find yourself in a place of fear today, whether small or large, I encourage you to consider what it would look like for you to practice peace through small acts of courage.
I'm cheering for you.