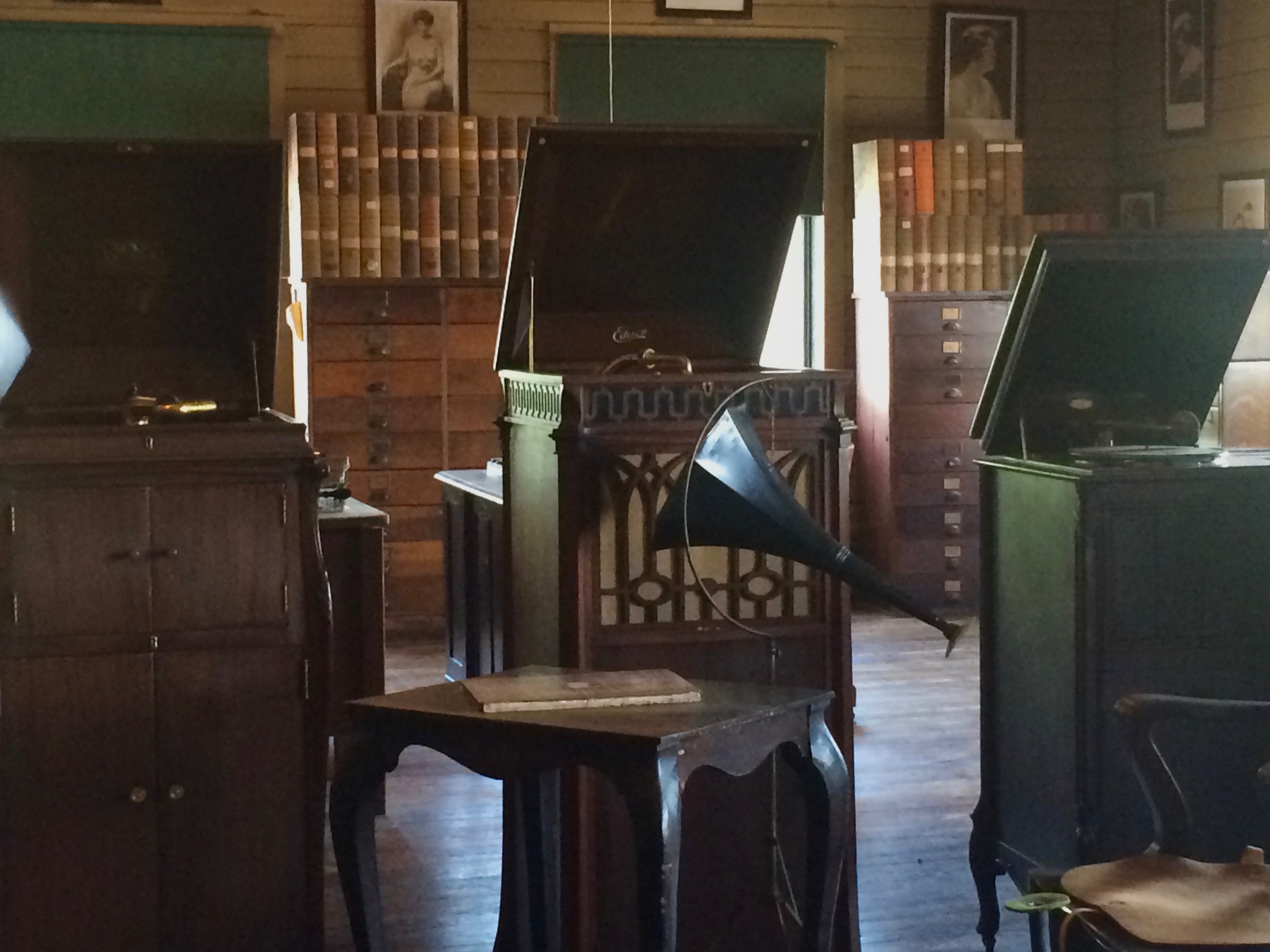 A few years ago, I joined my daughter's class for a school field trip to Thomas Edison's former laboratory here in New Jersey. The word laboratory sounds very clinical and boring, but in reality, it's a large warehouse of a building, full of rooms fitted with dark wood paneled walls or heavy machinery or musical instruments. It is a delight.
The music room in particular held my attention. Painted strips of wood covered the walls which were lined with black and white photographs. Beneath our feet, worn oak floors bore the scars of a thousand visitors. The room itself held all sorts of instruments and multiple versions of the phonograph. In fact, the number of phonographs sprinkled throughout the entire complex bordered on overkill, until I learned that Edison spent fifty-two years perfecting this particular invention.
He called the phonograph his "baby".
I thought all of this was amusing, charming even, until the docent made an almost throw-away comment. She said Thomas Edison, inventor of a device that reproduces the sound of music, suffered from extreme hearing loss since his childhood. While not completely deaf, he was severely hearing impaired.
Edison's biggest weakness became the impetus for birthing his "baby"–his favorite invention plucked from his imagination.
I've thought about this off and on for several years, especially during times when I feel ill-equipped for the task at hand, whether it be a challenge in my parenting, creating, working, serving or simply in loving others well. My weakness can be a place where I flourish in spite of myself. This is counter-intuitive, unless I believe, as Paul writes in 2 Corinthians,
"For this thing I sought the Lord thrice, that it might depart from me. And he said to me, My grace is sufficient for you: for my strength is made perfect in weakness. Most gladly therefore will I rather glory in my infirmities, that the power of Christ may rest on me."
Allowing the power of Christ to rest on me results in strength, in courage, in tenacity. Edison showed a single-mindedness for fifty-two years, to create while wrestling against his own shortcomings. This is the kind of gumption I want for myself and for my kids. To stick with it. To dig deep into the well of my weakness, and find Christ there offering me a cup of living water to drink.
I read later that Edison could've chosen corrective surgery to improve his hearing, and certainly he could have invented a hearing aide. But, he'd grown comfortable with the quiet his weak hearing afforded him. He allowed books, deep thinking, creation, and invention to fill the silence. And we, the recipients of his long labor, are richer for it.