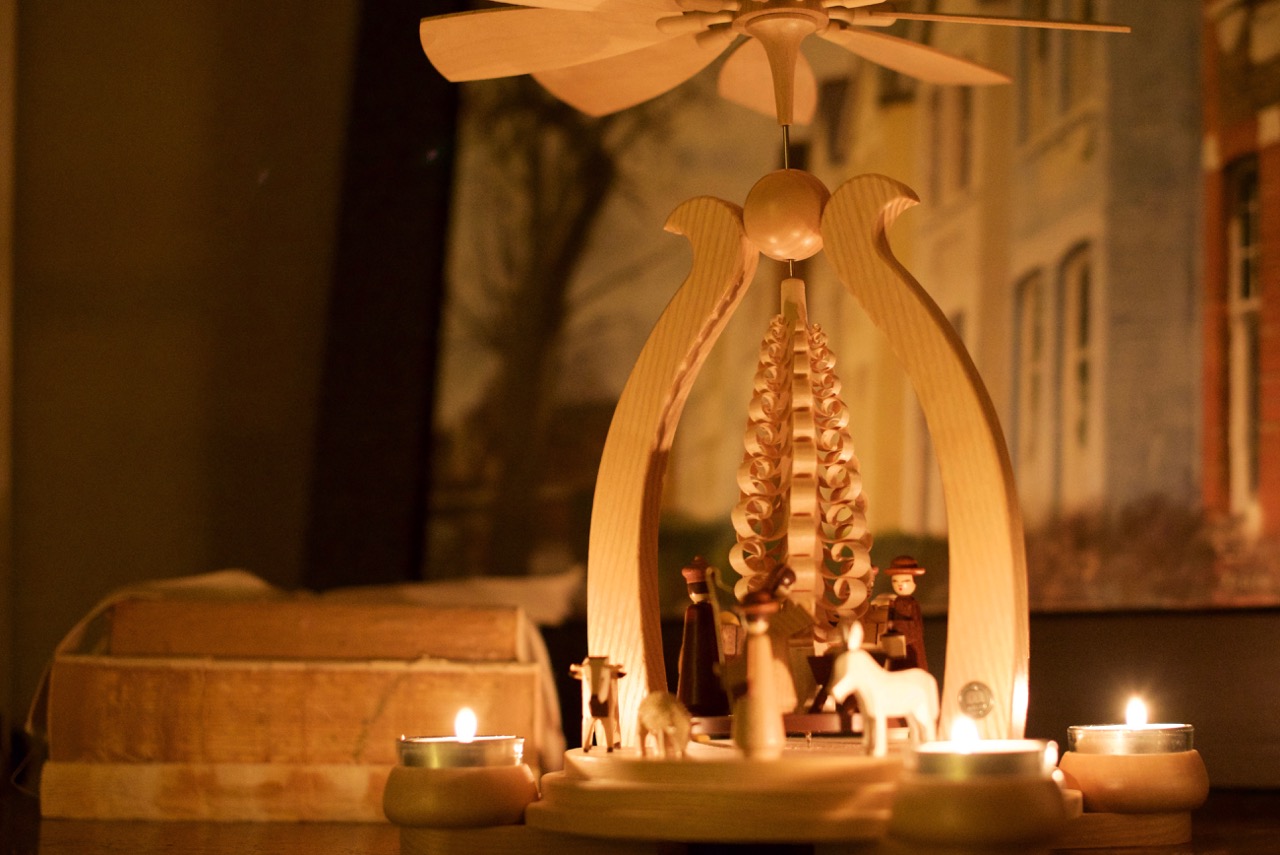 I gathered a list of my top five posts of the year, a stress-free offering for you to read at your leisure–perhaps when you're hiding in the bathroom from the children/mailman/to-do list? No judgement here. I hope you find a moment to pause during this final week of Advent as we wait with expectancy for Emmanuel, God with us.
As the year draws to a close, I want to thank you for dropping by for a virtual chat every week. If you'd like to subscribe to receive my weekly posts in your inbox, please do so in the sidebar to the right.
I'd like to try a few new things here on the blog in 2017, namely a monthly newsletter with all the bits and bobs of daily life that never make it into my posts (books! music! photos from the European archives!) I'm also toying with the idea of offering a little something to subscribers. A friend suggested an audio devotional of sorts. And while I am heinously opposed to the sound of my own voice, maybe you won't be? I thought I'd float the idea to you, my internet besties. Would you like an audio devotional? A short devotional for reading? A literary exploration? My questionable poetry with photos from my travels in Europe?
Be a pal, and let me know what you think via email, a comment here on the blog, or via owl/carrier pigeon. On to the posts.
My Top Five Posts of 2016:
One~ Community Matters
After an afternoon ramble in the sunshine, I checked the mailbox on my walk up to the house. Once inside, I flipped the papers onto the kitchen counter, and a flyer from the local hospital slid out from underneath a pile of junk mail. The words "Community Matters" blinked up at me in brown ink.
I'm a Pennsylvania native living in New Jersey, by way of London and Zurich. I live in the safety of the suburbs, where moms sit on bleachers and chat about their summer plans while our boys run laps across the lacrosse field. Where dads show up to soccer games with their ties hanging slightly loose around their necks…(read the rest here)
Two~ When You Wish You Started Sooner
One after the other, when asked what they would do differently for the next assignment, each student said, "I'd get started sooner and stop procrastinating." I listened from a seat in the corner of the classroom, and their lament struck a chord with me. They were all of eighteen years old, and even with our age gap, like me, they wrestled with a fear of mismanagement. Their fear manifested in sweaty palms the night before class, and questionable essays constructed between pizza slices and texting. My fear manifested in sleepless nights and rambling journal entries wondering if I'd mismanaged the past two decades of my adult life…(read the rest here)
Three~ There You Are: A Thanksgiving Welcome
She walked onto the stage with a microphone to magnify her slight Southern drawl. She looked into the eyes of the writers gathered in anxious circles below, and said, "There you are!"
She paused to let the words sink in as she opened her arms, embracing the room in welcome. "We're so glad you're here!"
With her words, shoulders around the room relaxed. Lips curled into smiles. We nodded at one another and to the speaker on the stage. "There you are!" she said. And we knew we'd left our homes only to arrive at a new one…(read the rest here)
Four~ When Life Turns Out Differently Than You Planned
Twelve years ago, I stood on the precipice of a decision that would shape the future of my family. Staring into the chasm between what I desired and what God desired for me, I wondered which ledge would hold my weight, or if I'd find myself lost, falling in the echo chamber in the center. Our family had made a home for ourselves in London for almost four years, and the tendrils of roots had begun to take hold. We had extended my husband's work contract twice–this time, we needed to decide whether to stay long-term or go back home…(read the rest here)
Five~ For The One Who Isn't Wonder Woman and Never Will Be
In my twenties, I attended a company Holiday party hosted by my husband's then-employer. It was held in a dimly lit ballroom with a dance floor and wandering balloon artists creating phallic symbols to be worn as hats. I was nervous about meeting his colleagues for the first time because of my small-talk allergy, so I tried to make myself as pretty as possible, to offer at least the appearance of being put together…(read the rest here)