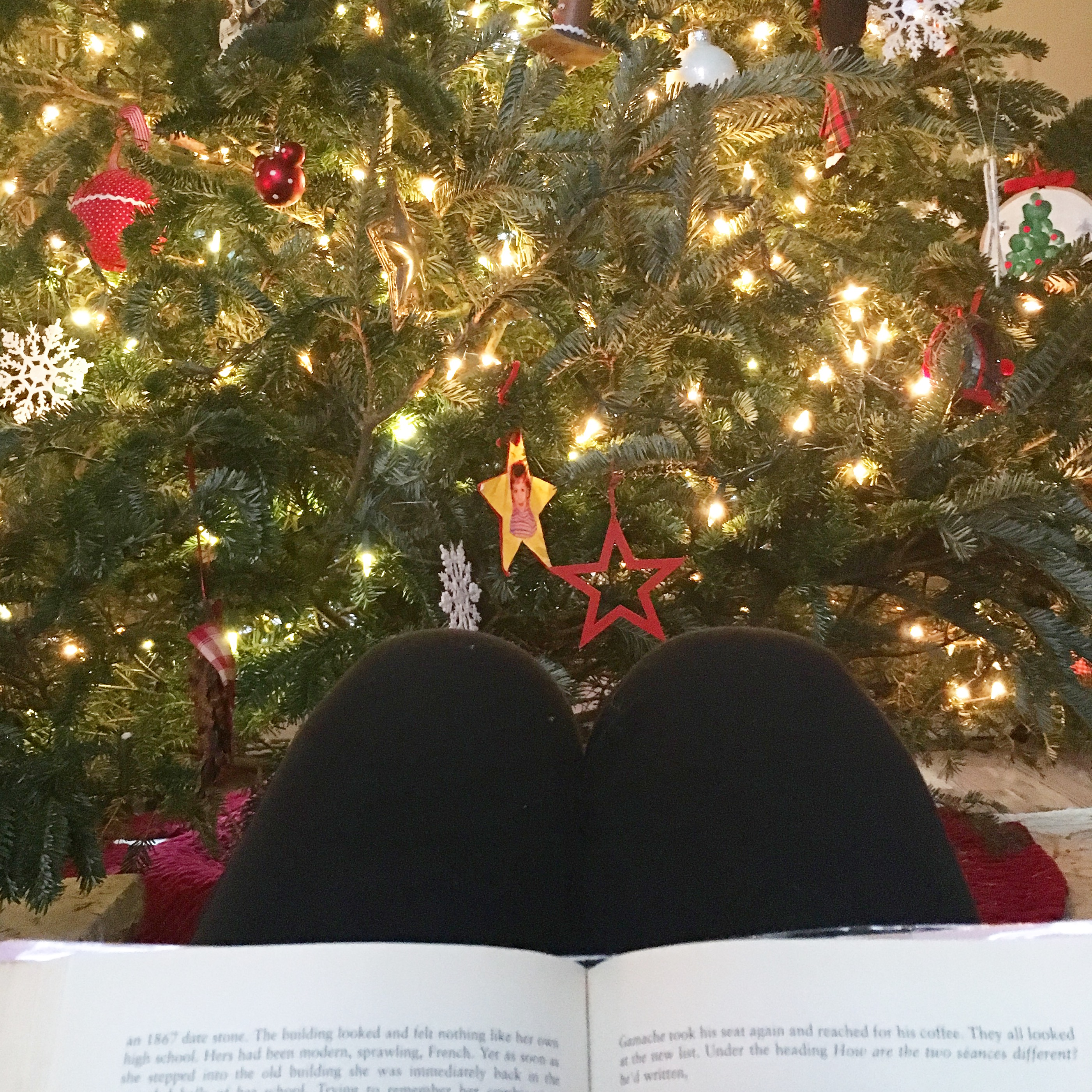 Photo from instagram
I spent a good portion of this year dog-earing and underlining required reading books for graduate school. Some of them were fantastic, others made me want to prop my eyelids open with toothpicks in order to finish. I read fewer books than I hoped, and fewer books related to my personal interests, however, I read more widely than I have in years. I consider that a personal win. I give you my top ten books of 2016. Would you share your favorite reads with me too? One can never have too many books piled around the house, waiting to be read.
Best Fiction:
"…an intimate tale of three generations from the Civil War to the twentieth century: a story about fathers and sons and the spiritual battles that still rage at America's heart."
This is a book to read slowly and savor the craft of Robinson's words. The themes resonated with me deeply as the daughter of a minister, and brought me to tears at times. Brilliant and beautiful. Well worth the time it took to read it.

Americanah by Chimimanda Ngozi Adichie
"…a story of love and race centered around a young man and woman from Nigeria who face difficult choices and challenges in the countries they come to call home."
A story worth telling wrapped up within excellent storytelling. I think about some of the scenes and themes in this book often. It opened my eyes to the varied experiences of black women in America, and the nuances of being born a black American vs an African immigrant vs a black immigrant from the islands. I have so much to learn, and Adichie's voice is both powerful and touching at once.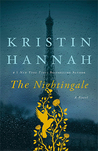 The Nightingale by Kristin Hannah
"…sisters Vianne and Isabelle have always been close. Younger, bolder Isabelle lives in Paris while Vianne is content with life in the French countryside with her husband Antoine and their daughter. But when the Second World War strikes, Antoine is sent off to fight and Vianne finds herself isolated so Isabelle is sent by their father to help her."
I typically shy away from fluffier, chick-lit type books, but it's hard to write fluff about WWII. I loved the strength of the female characters and the arc of the story. I read a fair number of books set in this time period, and this was a less emotionally intense story than my last WWII read–All The Light We Cannot See–which was a favorite in 2015.

Flight Behavior by Barbara Kingsolver
"…a young wife and mother on a failing farm in rural Tennessee who experiences something she cannot explain, and how her discovery energizes various competing factions—religious leaders, climate scientists, environmentalists, politicians—trapping her in the center of the conflict and ultimately opening up her world."
 Kingsolver's writing is a notch above almost everything else I read. She writes with a depth of understanding for what motivates us as human beings, what causes despair, what creates change. I found this to be extremely timely given the political divide we're facing as a nation and this shed some much needed light on rural life in America.
Best Non-Fiction:

Between the World and Me by Ta-Nehisi Coates
"In a series of essays, written as a letter to his son, Coates confronts the notion of race in America and how it has shaped American history, many times at the cost of black bodies and lives."
There's not much I can say apart from the fact that this book was life-changing for me. Coates' experience and concern for his black son brought me to tears and led me to repentance. This is a must read for anyone interested in understanding race relations and what it means to live in the body of a black man in America today.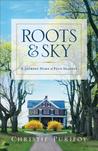 Roots and Sky by Christie Purifoy
"Through stories of planting and preserving, of opening the gates wide to neighbors, and of learning to speak the language of a place, Christie invites readers into the joy of small beginnings and the knowledge that the kingdom of God is with us here and now."
Christie's book was a jewel in the dark heart of winter. She is one of my favorite writers–lyrical, insightful, gentle in every way. Read my full review of Roots and Sky here. Then buy yourself a copy.
The Faraway Nearby by Rebecca Solnit
"Rebecca Solnit explores the ways we make our lives out of stories, and how we are connected by empathy, by narrative, by imagination."
Fascinating, imaginative, and a new way of writing memoir. Solnit weaves in far more than her own life story, which makes this book rich in its telling.
Best Devotional:

At the Still Point: A Literary Guide to Prayer in Ordinary Time compiled by Sarah Arthur
"With a title inspired by T. S. Eliot, this "literary" prayer book is for every Christian who has ever felt led to pray while reading a novel or a poem. These great writers know the things of God but speak in metaphor."
I can't speak highly enough about Sarah Arthur's literary guides to prayer (there are three). She has exquisite taste in literature and poetry, and is finely tuned to the work of the Holy Spirit through the use of such works, accompanied by scripture. Her books have revolutionized my devotional time.
Best Collection of Poetry:

Words for Empty and Words for Full by Bob Hicok
"As always with a Bob Hicok book, fascinating and a book you sort of can't help but pick up and suddenly, two hours later, find yourself having read straight through. I can think of just about no contemporary poets who publish such consistently great work." —Corduroy Books
I did read this straight through, and there isn't much higher praise I can give for a book of poetry. It also happened to be a reading assignment for school, but what a wonderful discovery. Accessible, witty, and profound.
Best Series: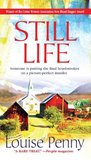 The Chief Inspector Armand Gamache Series by Louise Penny
"Chief Inspector Armand Gamache of the Sûreté du Québec and his team of investigators are called in to the scene of a suspicious death in a rural village south of Montréal and yet a world away."
Still Life is the first in the series of eleven, and I'm well into reading the fourth book. I enjoy a good murder mystery, and these are some of the best I've read. The writing is rich with imagery (nothing squeamish) and deep character development. I'm addicted, and I hope Penny writes more.
….
Care to share your favorites of the year? Leave a comment or hit reply from your in-box if you're a subscriber.
*All photos and blurbs taken from goodreads
**Most of these books contain adult language and adult situations, which I'm down with because–I'm an adult;) If you're sensitive to either, you might want to research further before purchasing.