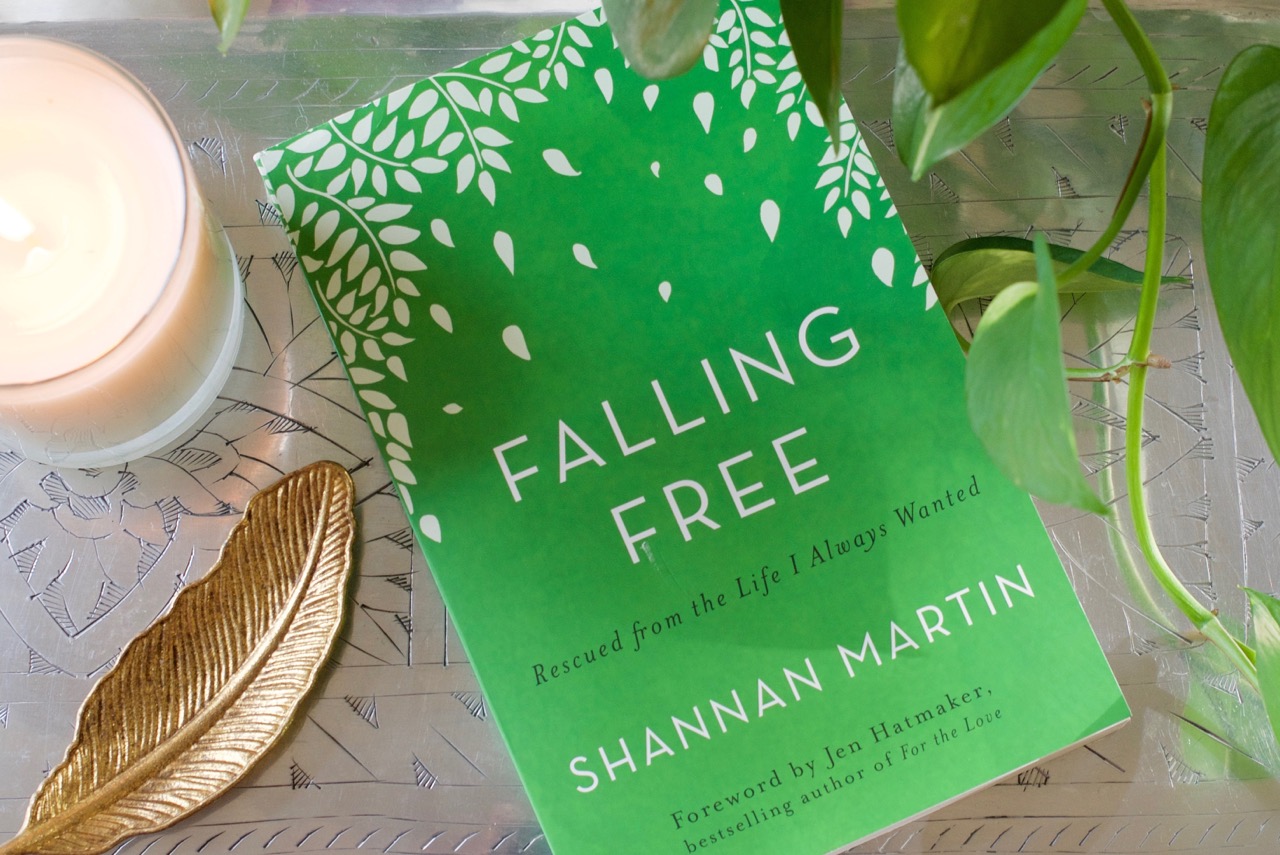 "Hallelujah, there is no one-mission-fits-all. Heartbreak, loneliness, isolation, and lack aren't organized by zip code, and he's begging all of us not to detour around the pain." ~Shannan Martin in Falling Free
***This giveaway is now closed. Thanks for reading!
I live in an affluent area, surrounded by affluent people, doing whatever it is the affluent do. If the rumors are true, the teens do heroin and shots of vodka on weekends. The fathers do long hours at work, and potentially one of the women they meet there. The mothers do pills or wine or retail therapy.
This is an overgeneralization, of course. There are healthy people living full, meaningful lives in our community. Generous. Kind. Purposeful people. But, in my experience, the rumors often hold a kernel of truth. I know cheaters. I know mothers who pop or sip or over-shop. I know kids who go wild. I know parents who support their wilding.
There is a pervasive poverty of spirit metastasizing and killing families in communities like mine. It is silent, but it is epidemic. It is deadly. I recognize something of myself in the mothers and fathers and kids here. I may not be acting out these dysfunctions in my everyday life (although I have been known to shop my feelings), but I know my heart, and it's often filled with anxiety and fear. It is prone to wander. It is selfish and consumeristic and fickle.
I recently read Shannan Martin's challenging new book, Falling Free, where she chronicles her family's move from their comfortable, middle class life in a beautiful, old farmhouse to an urban center riddled with crime, drugs, and failing schools. In short order, her husband resigned from his job to become a chaplain at the county jail, they adopted a young man with an arrest record, and they flung open the doors of their home, and became a haven for toddlers, wayward teens, and former criminals.
In her book, Shannan shares her story of how deciding to follow God into his upside down kingdom turned her family's life inside out and upside down. She writes of the good and the hard, the gut-wrenching and the holy. It's a strong book, a call to live with the ferocious love of Jesus, a vivid reminder of what it means to truly live with a kingdom mindset today.
Falling Free left me wondering how I can obey Jesus' call to love the disenfranchised, the poor, the outsider, when my real life is filled with the "Haves" rather than the "Have Nots". I know for this season of life, we are living exactly where God has placed us. I'm certain that God has brought us here to grow roots, to learn what it means to belong, and perhaps, he has rooted us here to offer others a place of belonging.
I don't know the answer to my wonderings yet. I don't know how to meet the needs of the people around me, much less the needs of the people in communities I'll never meet. Shannan writes, "Hallelujah, there is no one-mission-fits-all." and I bathe in this grace. While I don't know my exact mission for living like Jesus in my community, I do know that it begins by asking myself hard questions. It begins by examining my own heart, and looking for opportunities to be the hands and feet of Jesus on this earth in both my community and communities outside of it. There is room for all of us to use our gifts, our abundance, and our rootedness to show others the love of Christ. Pain isn't restricted to a zip code, and neither is generosity.
…….
I'm giving away one copy of Shannan's book, Falling Free, and I would love for you to have it. Prepare yourself for a roller coaster of emotions, because you're going to feel 'em! To enter the drawing either leave a comment here on the blog, or on my Facebook page. In an entirely unscientific method of drawing a name out of a hat, I will choose and notify a winner by next Wednesday, Oct 5th. Happy commenting!