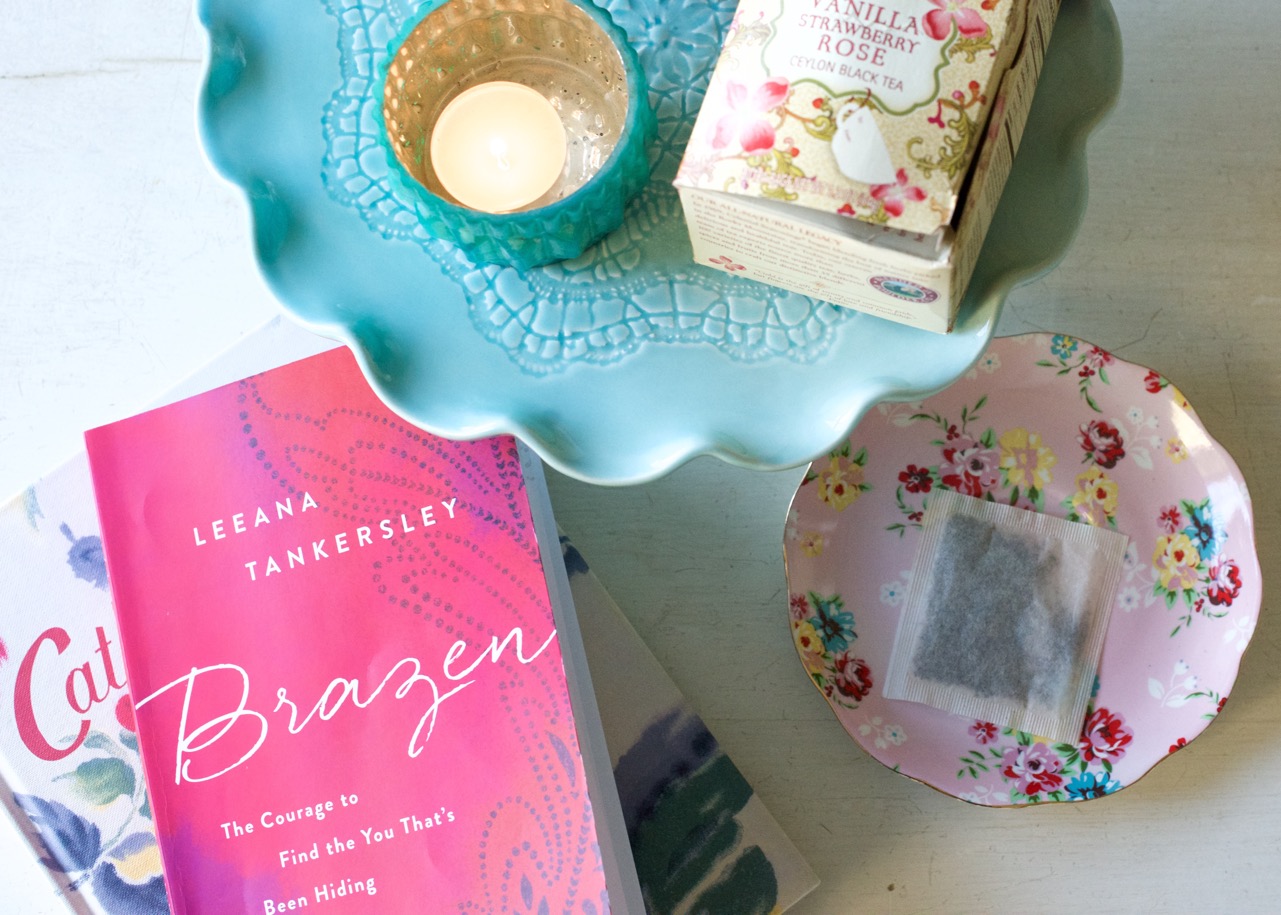 "Allow yourself to become, to expand. Don't feed the temptation to replace yourselves. Expand your self. Don't be afraid of these parts of you." ~Leeana Tankersley in Brazen
My final project in college was a research paper on health statistics based on nursing care in Montgomery County, Pennsylvania. I almost fell asleep typing that sentence. If you did too, stick with me, friend. We're headed somewhere. My professor assigned each of us a partner, and I was paired with a sweet, blue-eyed, twenty-year old who dressed like a forty year old businesswoman. She was serious. She knew statistics and understood nursing care, but her writing left something to be desired. I discovered this after we split the work between us, each writing and researching various portions of the assignment. It wasn't creative work, but it required a certain something called readability.
When I realized my final grade was dependent on someone else's (questionable) writing skills, I told her I would compile all of the work, put the entire paper together, and submit the finished product for us. She agreed, and without her knowledge I edited the heck out of that paper. I re-wrote everything my partner submitted, smoothing out the wrinkles, and giving the entire piece a singular voice. When she read the finished product, she expressed her displeasure with my editing skills with a few choice words. I smirked to myself when the professor handed us the graded project with a big fat "A" written across the top of the paper.
No one was going to take the chance to earn an "A" away from me. While I struggled to find my bearings and my identity in every other area of my life, I knew I was a good student. My GPA became the measure by which I defined myself. I edited my way into this singular identity.
I'm a strong editor, and this has its place–blog posts, books, difficult conversations. But I'm also prone to edit my way out of a full, rich, demonstrative, creative, life. I tell myself I am one thing, and when I discover another version of myself lurking in the corners, I reject her. I tell her I am one thing, a single bud on a thorny stem, when really I am an English garden, with hidden paths and life buzzing in overgrown hedges and heavy, lush blooms. I've become tired of hiding the deepest, truest parts of myself. God planted them with love in this garden. Occasionally, out of some distant part of me, a climbing vine breaks free. And often it takes someone else's words to keep me from pulling out the pruning shears, from editing myself into smallness. Right now, Leeanna Tankersley's new book Brazen is helping me embrace rather than edit the woman God created me to be.
I wish this book had come into my life sooner, but it is here now, and I trust in the serendipity of books reaching us when we need them, not when we wish. It is about becoming. About boldness. About being brazen. And it is written with a keen eye for beauty and wonder, two things that always draw me in.
I'm still in the middle of my journey with this book, just as I am with embracing my identity and my self. I'm journaling my way through, using Leeana's prompts at the end of each chapter as a guide. It is good, rich soul work. If you find yourself looking for "The Courage to Find the You That's Been Hiding", I'd encourage you to pick up a copy of Brazen. Like me, you might discover yourself in the pages.
…….
Do you ever edit yourself into a silhouette rather than the three dimensional person you're meant to be? What parts of you are you hiding?