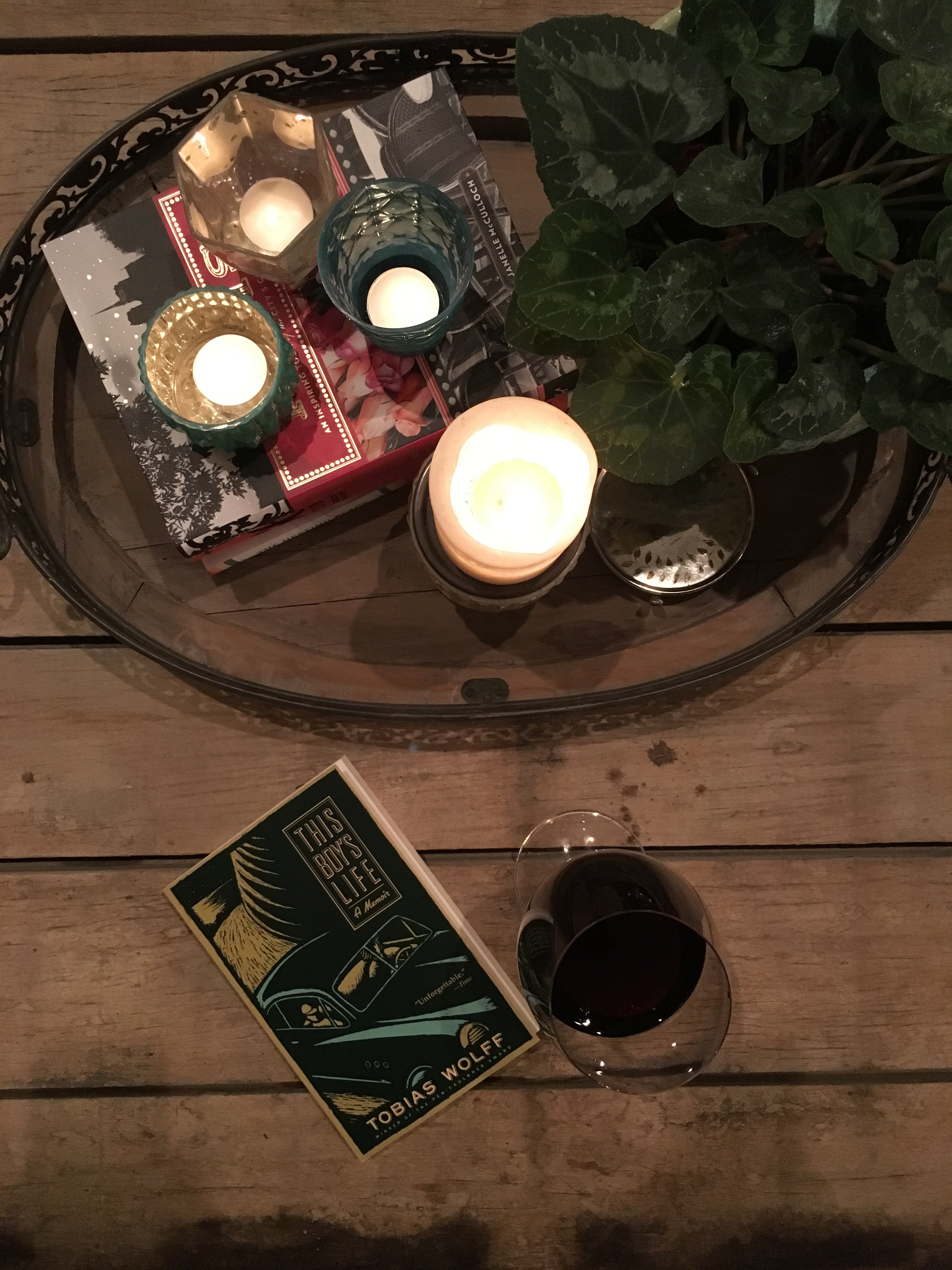 To celebrate my birthday last week, I gave myself an entire day of permission. I gave myself permission to do whatever pleases me, and to refuse anything that does not. This means I spent the better part of my birthday ignoring the dishes calling me from the sink and the silent washing machine begging to be put to use. Their voices shout, loud and demanding, so I filled the empty space with other people's voices from the pages of a book.
I gave myself permission to read for an entire day while the kids were at school. In a manner befitting Marie Antoinette, a manner of utter indulgence, I drove to my local library and gave myself browsing rights with no time limit. I gathered an armful (eight, to be exact) of books I want to read and I brought them all home. One is a large, coffee table book of an artist's rendering of the green pastures and white-capped mountains Switzerland. The thought of browsing through it page by page, allowing it to spark vivid memories of our time living there, gives me pleasure.
More than giving myself permission to enjoy the gift of time on my terms, I promised I would only say good things about myself all day. This played out in the battle field of my own head. I decided to reject every negative thought about my own shortcomings, every ugly thought about how frustrated I am with my meager accomplishments, every bitter word I speak about my own self. Not only did I reject these thoughts, I forced myself to replace them with a kind word, a gentle internal gesture of gratitude for the person I've become.
It was nearly impossible.
It felt more indulgent than anything else I experienced that day. Even the Lent-breaking slice of carrot cake, thick with whipped cream cheese icing was easier to place in my mouth than a kind word about my own self. I hadn't realized how ingrained the negative thought patterns have become. Why is it so hard to simply like one's self and celebrate her? It feels undeserving somehow, and yet I am made in God's image. I am known and loved by Him, and by family and friends too. Yet, it's difficult to extend myself this same love, difficult to say "I am loved. I belong here. I have good and important work to do."
I gave myself one day of permission to simply be me, to enjoy the things I love, to look in the mirror and call this creation good. It was such a small thing, but it shifted something hard and cold inside of me. Today, I want you to give yourself permission too. It may not look like an armful of books, or Swiss art, or carrot cake. But it should certainly begin with kind words of love for your self. Begin to cut new paths of good, gentle, joy-filled words about the inner person you know yourself to be. Become a raconteur of your life's story. You're the only one who can really tell it.
………
What else might you give yourself permission to do today if there were no consequences like calories or little people wanting clean underwear?