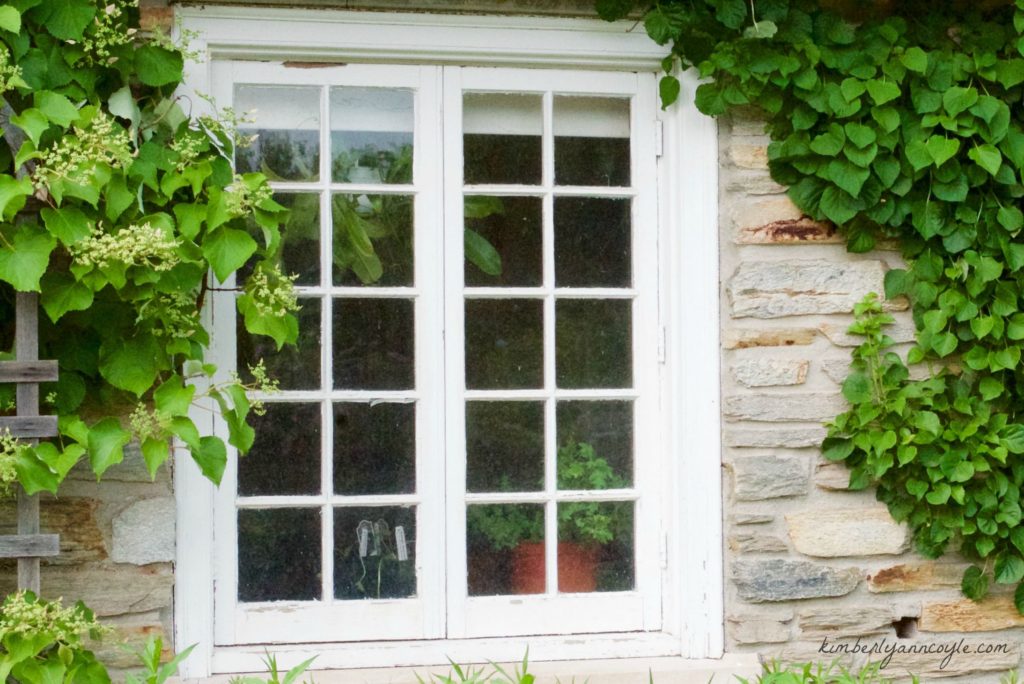 How quiet it's been here this month! I wish real life were this silent in the summer. I feel as if I handed in my ticket to ride the tilt-a-whirl, and some bored teen with their eyes glued to the control board won't stop the whirl and let me off. At first, it's fun to watch the world flash by in a blur of color, until the vertigo sets in, and you realize what you're missing.
I'm missing long, quiet mornings accompanied by the soft hum of the air conditioner before the kids wake up. I'm missing lazy days. I'm missing time to think. This is what I crave most–a Thotful Spot–like one you might find under a wooden sign in the Hundred Acre Wood.
Recently, a number of writer friends have talked of how they've given over the sweet freedom of their summer hours to work on  bigger projects (code words for: book). This news always leaves me a particular shade of green. How I wish I filled my hours with my laptop and my thoughts. I wish I crammed my day full of words. However, I find myself fitting them very occasionally into the nooks and crannies of my everyday, the English Muffin of my life.
I find myself wondering where you are, dear reader, and what you're doing this summer? How do you fill your days? What do your hands hold? Where is your Thotful Spot? Mine is on a one mile loop of concrete through a circle of green at the local park. I haven't been there in weeks.
I do hope that whatever your hands find to hold this summer, whatever your mind wanders to most, will bring you joy in the nooks and crannies. I pray you find moments of serendipity where you reach out into the colorful blur and you grasp something lovely.
What would it look like if you captured it?
……….
Stay tuned for more words later this week. I'll break my streak of posting once a week, and guest post in a few special places. Plus, I'll share a bit of news.