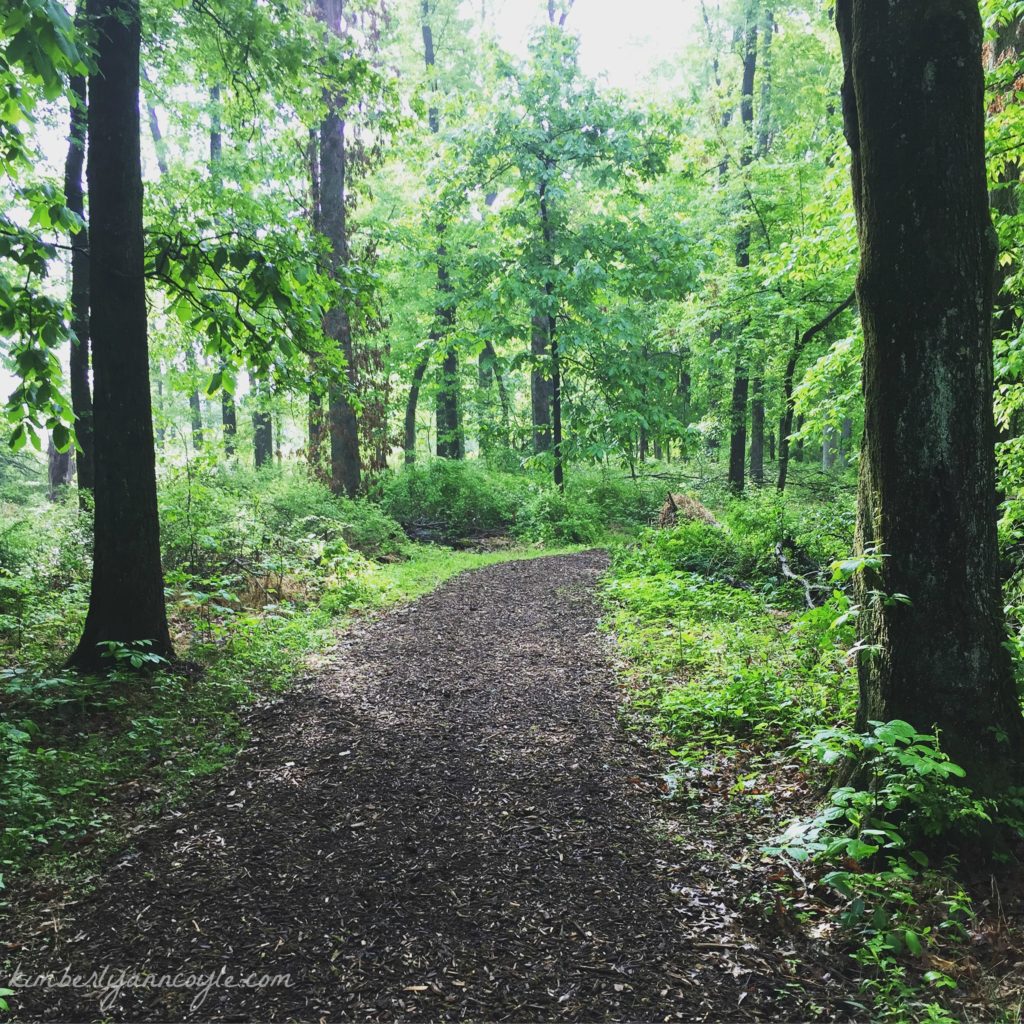 I ran long before church yesterday. I needed a little time in my own sanctuary, the one of leaf and bark and sweat before the one of big screens and loud music. I miss Switzerland the most during the spring and fall, when the natural world became a cathedral all its own.
On my last run in the forests of Horgenberg, I built a small altar, a little pile of smooth stones–a place of remembrance for all God did for me there. Often, I wonder how long it sat under the boughs of the great fir tree before an animal stumbled over it, knocking it over. I imagine it's gone by now, although in my mind's eye, I can still see my memories wrapped tight around the exposed roots. They're bound to the place, and I hope they'll always linger.
It takes me by surprise, how your heart can belong to more than one place. I'm trying hard to put down roots here in New Jersey, to continue saying yes when I'd rather cut and run. I have days where I think we'll never burrow our way into this community, and then a distant memory will surface from our time here years ago, and I feel that familiar catch in my throat, a rising lump that hums "You're home, you're home."
Listening to my daughter giggle uncontrollably with her best friend from elementary school, running my old marathon training route, revisiting all of the places where memories of my kids as little ones resurface–these reminders wrap themselves strong around the root.
We belong here, just as we belong in London and Zurich and Pennsylvania too.
Last week, our town celebrated Charter Day, and as my husband and I wandered through the street fair and pressing crowds, I recognized familiar faces here and there. The boys lounging on the fence, the girls eating ice cream, even my own kid walked past me deep in conversation with her girlfriends. Today, the faces are familiar. Someday, I hope we'll call them friends.
I don't know when I will build a place of remembrance here. There are memories to make, there is much to learn, there is work to do. But I believe it will become a sanctuary in its own way, a place to retreat and remember–a reminder of all that God has done.
………..
Where are you putting down roots? What memories linger there? Where is your altar in the world?