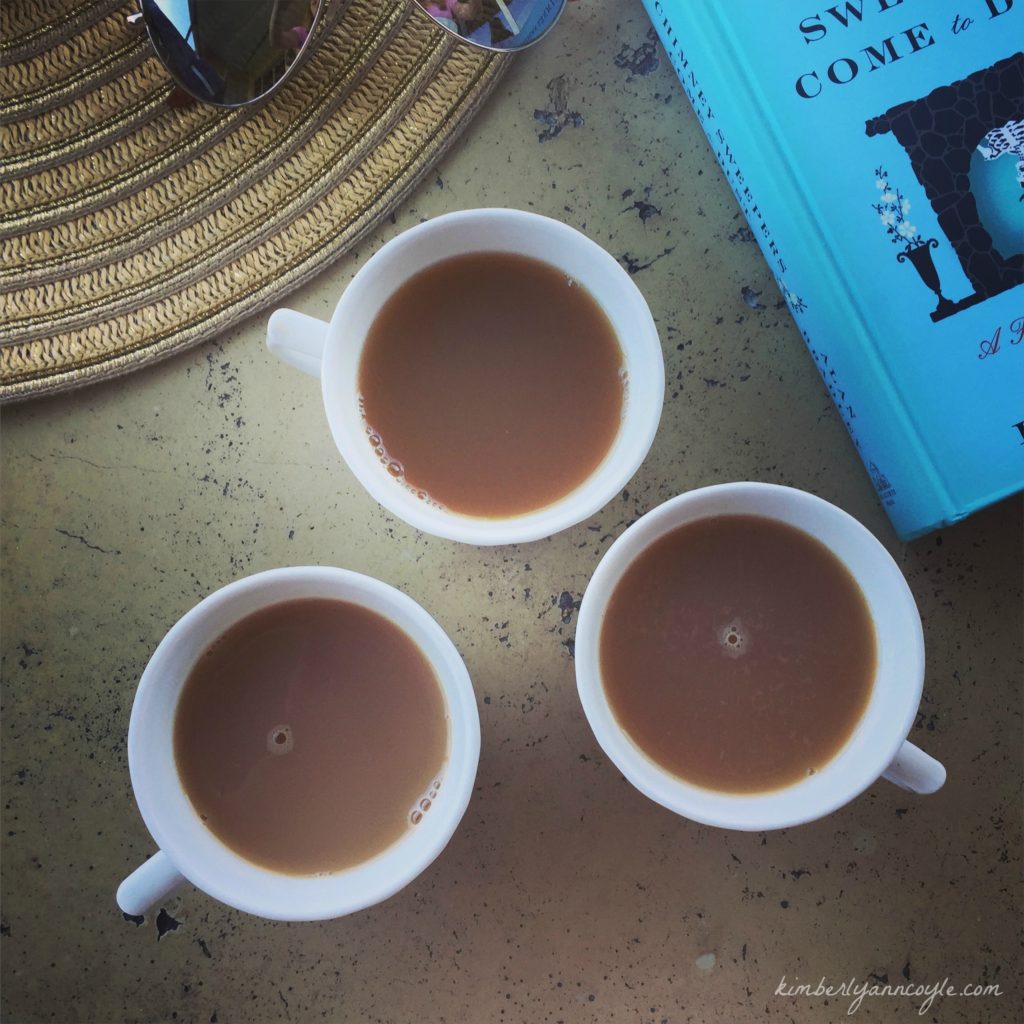 I generally assess the success of a vacation based on how many books I finish. In April, I managed to knock out a few on my TBR list, although this list grows longer by the day. My mother-in-law gave me a nice chunk of cash in the form of bookstore gift cards for my birthday, so I went bananas. I left my new stash sitting in a bag in my laundry room, as I'm afraid a sense of impending doom will overtake me if I add them to my current pile. There's no such thing as too many books, just too little time to enjoy them.
On to the books:
I Capture the Castle: I saw the movie based on this book years ago, and I can tell you the book is infinitely better. It's a coming of age story of a young woman living with her (bonkers) family in a castle set in 1940's England. The main character, Cassandra, is so curious and introspective and lovely. It hit all the right notes for me. Throw in a struggling writer locked up in a tower in England, and this is my kind of fictional heaven.
As Chimney Sweepers Come to Dust: A Flavia De Luce Mystery: I am addicted to this series. Much to the chagrin of my teenage daughter, I named the bike we share "Flavia" in homage to one of my favorite literary characters ever. How Alan Bradbury manages to write from the heart and mind of a twelve-year-old murder solving, chemistry whiz is the true mystery. These books are so witty, and this new release is no exception. Such a fun read.
Nobody's Cuter Than You: A Memoir About the Beauty of Friendship: I gave this new release from Melanie Shankle a quick review on Circles of Faith today. Suffice it to say, it's funny and heartwarming, just as I imagine Melanie to be in real life. I fully expect we'll be friends someday. She just doesn't know it yet.
A Room of One's Own: I've mentioned before that I like to throw in the occasional classic when I get the opportunity to make up for an abysmal literary education. I found this one in the "Teen Classics" aisle of our local library. To browse the teen aisle is embarrassing enough, but the library puts a nice, fat sticker on each book's spine telling patrons the book is a "Teen Classic". Sigh. However, this book by Virginia Woolf is thoughtful, challenging, brilliant. It touched on many themes that feel as real to me today as they did in Woolf's time. I think about these often, as a wife and mother trying to create space in my life for my work as a writer. It made me pause and think about what I'm teaching my daughters about equality and their worth as women, as well as taking a hold of every opportunity afforded them. It's a book I'd like to return to again.
The Crossroads of Should and Must: Find and Follow Your Passion: I didn't find this particularly relevant to me, but it would make a nice gift for a young adult seeking out their life's passion. The writer is also an artist, so the book is filled with splashes of color and fun illustrations. I love it when a book looks beautiful. Even better when it's filled with great content.
…………..
Don't forget to tell me what you're reading these days in the comments. My TBR pile is ready to topple over, but what's the harm in one more recommendation?