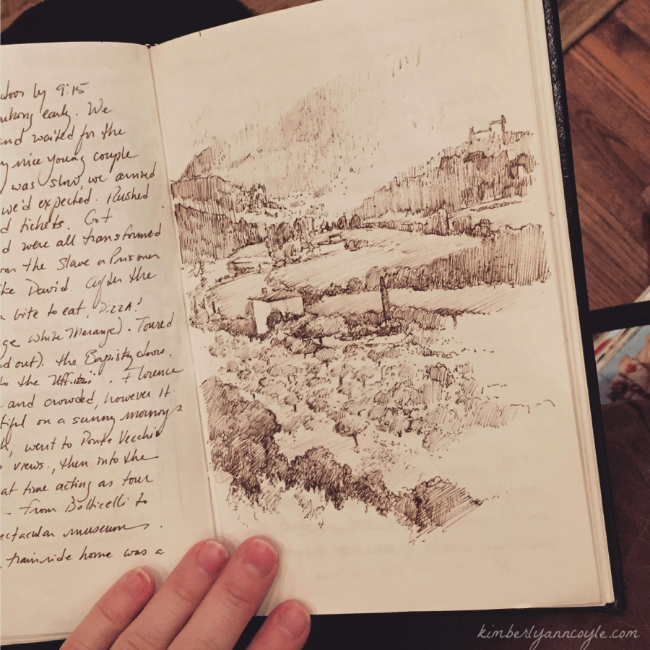 My husband's cousin married an artist. A real, honest-to-goodness, brush-to-canvas artist. When we first met, I saw a few pencil drawings he sketched on the back of a crumpled piece of paper, and I thought how quaint. He scratches out little drawings on the back of trash. It wasn't what I expected when they told me he made capital "A" Art.
I didn't know he drew them in seconds. Tiny little moments of time caught on any slip of paper he had at hand. He drew some by request, and others for the pure pleasure of it. At home, he painted into the wee hours of the night or before the sun came up in the morning.
He caught more than moments in time, he caught life unfolding in cityscapes or landscapes or still life.
His work hangs in galleries now…
To read the rest of this post, please join me at Circles of Faith.