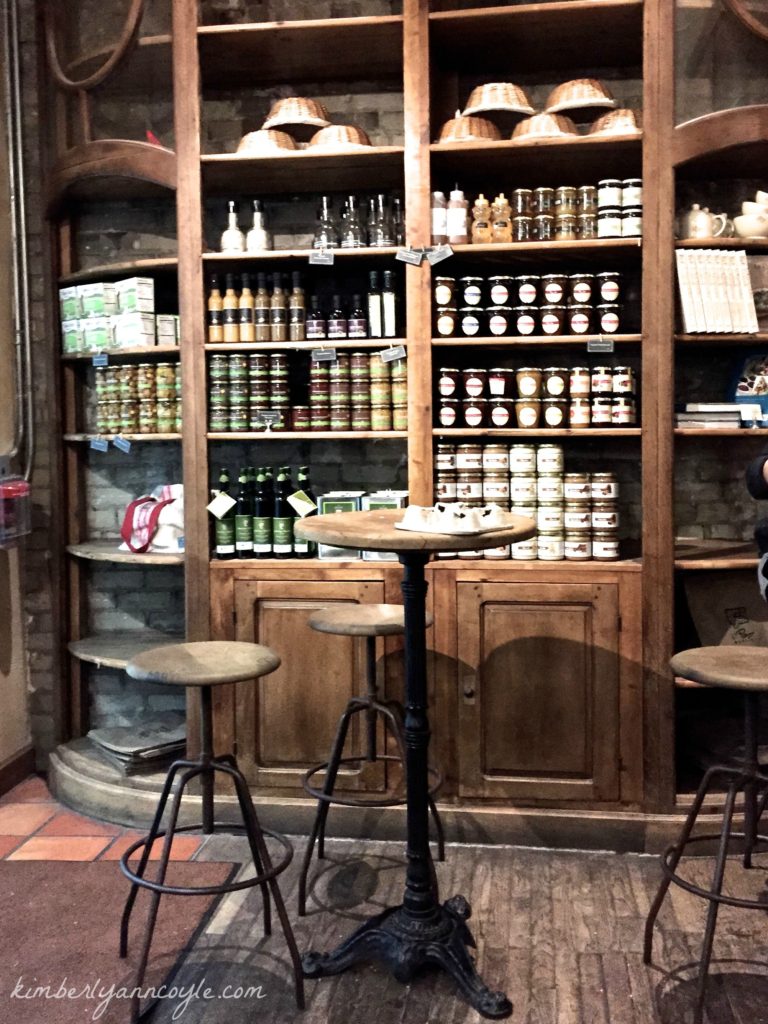 The show Friends premiered the year I got engaged. I slipped on a diamond ring at the end of my freshman year in college. I was still one year away from embracing my second decade–a year away from a birthday with a two in front of it. I had no business thinking about marriage at that point in my life, but like many good, christian girls of the early 90's that's where this good girl was headed. Rather than spending my college years making the kind of girlfriends that last a lifetime, I spent those years obsessing over wedding gowns and flower arrangements. Rather than girls nights and mani-pedis and late night study sessions, I spent my evenings debating the merits of duvets vs bedspreads with a boy/man whose only interest in the topic focused on what might happen beneath them. My kids asked me recently if I attended a lot of my friend's college parties, and I said of course not. Parties? I was too busy with premarital counseling.
In a word, it was ridiculous.
During those years, I watched Friends faithfully with my fiancé turned husband every Thursday night. We each stretched out on a blue floral hand-me-down sofa, me surrounded by my pharmacology and physiology books, him surrounded by the dog and a bag of Dorito chips. Like any twenty-something, I enjoyed the show, but it bore no resemblance to my real life. I already had the end result each of these friends longed for–a forever relationship with a significant other. For most of my early twenties, I cut myself off from everyone and everything other than college, my second-hand home, and my fledgling marriage. I had no gang of friends or Central Perk or cool apartment in Manhattan. I had night shifts at the nursing home, schoolwork, and a husband desperate to understand what to make of a wife who until recently, still considered herself a teenager.
When I heard the hoopla over Friends making its way to Netflix, I wasn't sure I wanted to see it. It felt even more out of step with who I am now. But, I interrupted my regularly scheduled programming to watch an episode while running on the treadmill. Then I watched another and another. After making my way well into season two, I realized that the first time I watched the series, I entirely missed the point. (This is the story of my life. I missed the point of my entire second decade.) I thought it was all about reaching an end goal, about biding your time until the right romantic relationship came along to sweep you off your feet and carry you into your "real" life.
It turns out, Friends is not about the end goal, it's about the journey. It's about knowing where you belong and surrounding yourself with people who belong there too. Sure, real life happens in marriage and parenting, but real life also happens with roommates in cool Manhattan apartments. It happens around foosball tables and cups of coffee and staring across the balcony at the weird neighbors. I thought I'd given up my chance on this kind of friendship when I traded it in for a series of terrible jobs and an early start at motherhood and marriage. But, I think I might be wrong about this assumption.
After watching a number of episodes, I see the appeal for a generation of twenty, now forty-somethings. I know I'll never have the apartment or the coffee shop with a velvet covered sofa in Manhattan. But, I'm increasingly curious about how I can incorporate the bigger lessons of friendship and belonging into a life deeply committed to my kids and my marriage. I want to explore what this might look like in reverse, while bringing the best parts of my very authentic, very conventional, very happy life with me.
………….
This post is one in an ongoing series of essays on home and belonging.
Have you watched the show? What was/is your experience with this kind of friendship?