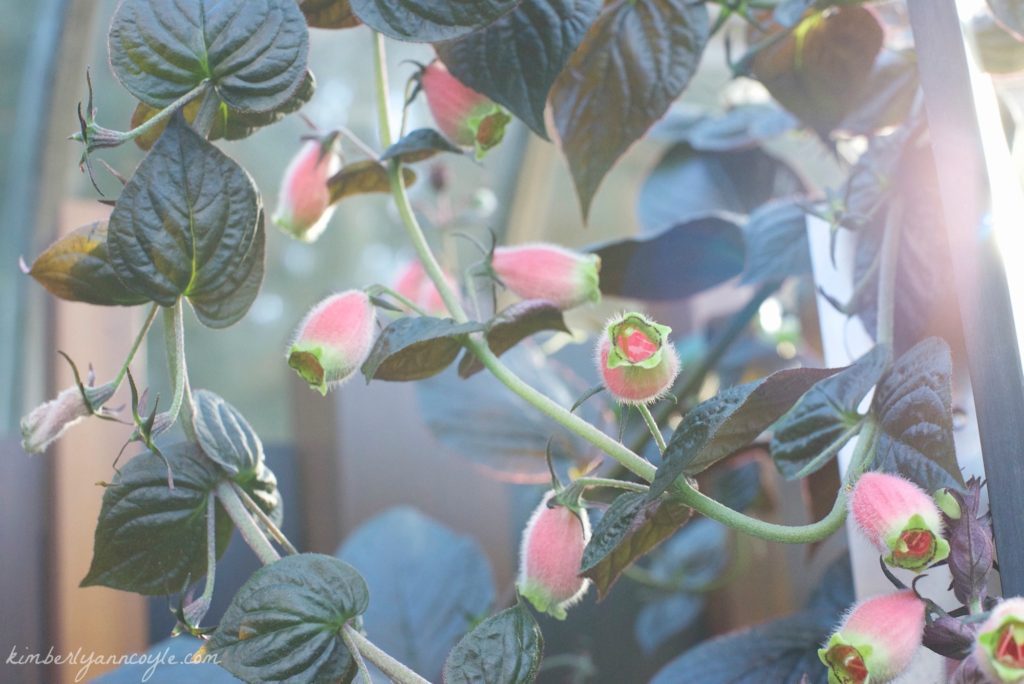 My husband came in the door, and within a few minutes of catching up, I told him I was probably, almost definitely, with some degree of certainty going to quit writing. And also–if we're talking about life changes–when I drove down the road earlier in the morning, the thought "We need to move" popped into my head most distinctly.
I didn't blame it on the Holy Spirit exactly, because my husband knows by now this is highly unlikely, but I left it hanging there for a minute, implying it silently. The Holy Spirit usually speaks to me about things like repentance and forgiveness and selfish ambition. This was not that. This was the spirit of Kimberly. The spirit restless with the shape of things, wrestling with the idea of life looking only a little like I dream it in my head, wrangling with turning forty.
He gave me the side eye and said, "No, we don't."
Then he told me some hard truths about myself. Truths I already know, but which take on more weight when he puts his finger on them and traces the outline of my particular brand of crazy. We do not need to move, he says. Wake up to your own life, lady. I may have imagined that last statement, but I believe he employed my previous tactic by implying it silently.
He told me if I'm not careful, if I don't step out and make some sort of change within the framework of the life I'm actually living, I will find myself sitting in this exact same spot next year with nothing to show for it. Just twelve months torn off the calendar, lining the floor like crumpled paper.
This is the hard part of being rooted. I can't pack my bag and leave this community, church, friendship, career when it grows stagnate. I feel like I'm in a perpetual holding pattern, never taking off or landing. There is something in me that longs for new and novel, for fresh and unknowable and inviting. Ordinary chafes, and yet I don't know what steps to take to make this ordinary life feel extraordinary.
My husband does. He always has the "If it were me…" list down to three, tick them off your fingers answers. He would never let time pass without wringing every minute of purpose from it. But here's the difference, besides the obvious he's a do-er and I'm a thinker, I want more than minutes filled with purpose. I want crumpled up pages stained with tea and wild words and glittering moments and butter-smeared baguette crumbs.
I want pages filled with delight. Delight is where the holding pattern ends. It's where I want this next decade to land. Delight is where the ordinary becomes extraordinary, and I wake up to my life, the one I'm actually living.
………..
This post is part of an ongoing weekly-ish series on home, rootedness, and belonging. It may also have something to do with turning forty.
Where do you find delight in your ordinary? How do you create something new for yourself within the structure of the life you're already living?