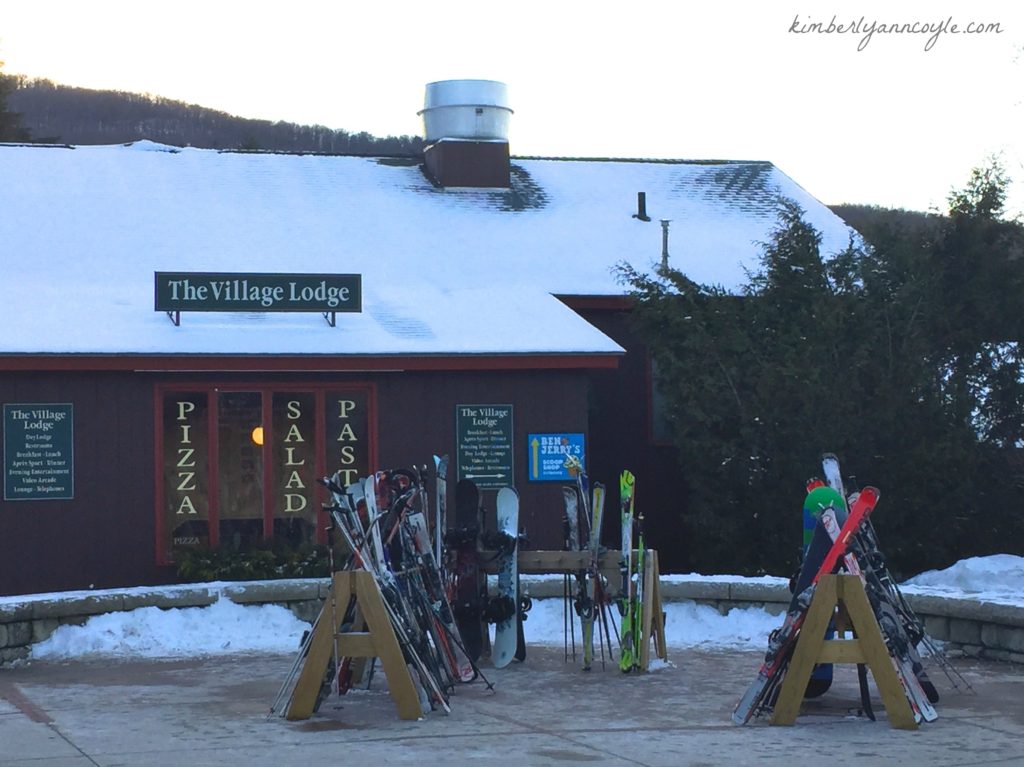 Here's the thing. I have an unnatural fear of heights, speed, and being run over by other people. These three factors come to a head on the ski slopes, where I will surely experience all three while participating in forced family fun. I don't fear falling, two seasons of snowboarding cured me of that particular fear, but it's the loss of control, the waiting for someone to come from behind me and cut me off at the knees that worries me the most.
I once attended a running expo where a friend and I picked up our race bibs for the next day's race. She felt so much anxiety over the race, she later told me she considered dropping a brick on her foot in order to get out of running it. This is how I feel about skiing. Self-inflicted injury sounds more appealing than bunny slopes. I once told my husband I would rather have a tarantula on my face (on. my. face.) than strap into a pair of skis again.
Unhinged? Perhaps. Irrational? Certainly.
Over the Christmas break, we skied for a day during our trip to Vermont. My stomach tied itself in knots for days in advance, and I alternately snapped at everyone for no reason or brooded in silence. My husband finally suggested I stay back at the hotel while he took the kids without me. I can't tell you how much I wanted to say yes, how quickly I wanted to jump all over his offer and sit in the quiet of the hotel room with a book, without fear eating away at my stomach lining.
I couldn't do it. I couldn't accept his offer because I still want to have some credibility with my kids when I tell them they can do hard things. I might be an irrational scaredy-cat, but I can't quit while the kids look at me wide-eyed and bewildered. So, on a biting cold morning, I strapped on a pair of skis and I forced myself onto a ski lift and I forced myself down what some generously call a beginner slope and I fell after a dumb kid nicked my skis and I fake smiled and I cried when no one was looking and I complained and I ate an ice cream and I survived the day.
I know this sounds ridiculous to those of you who face bigger fears than creeping down a mountain at a snail's pace. Believe me, I have Very Real Fears too, ones tied to shame and self-worth and what the hell I'm doing here and how am I responsible for mothering little people? But sometimes it's worth celebrating when we take a small step outside of our self-imposed boundaries. It helps us live brave into the heavier doubts and fears we carry. Sure, it's only skiing, but tomorrow it might be something else, something bigger, something knit deeper into the intricacy of my soul. I want to know what I'm made of, I want to know what you're made of too, and it starts with baby steps and bunny slopes.
…………….
What's one small step you took this week towards fear and not away from it?