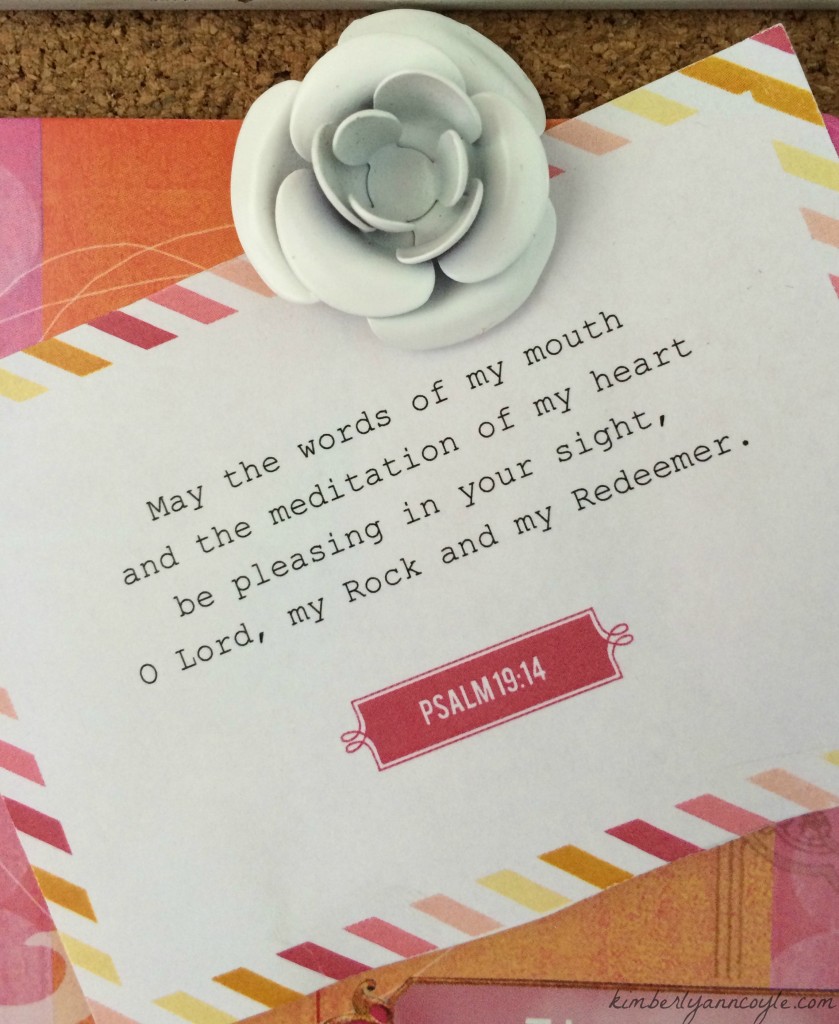 He stutters a lot. Over most sentences and in every conversation, the words come labored and slow. They've taken him to specialists, and hope to find one who will discover the key to unlocking his speech so the words begin to flow. It breaks his mother's heart, and she watches him regress and fall behind in his ability to manage every day activities. Because of his other disabilities, he must work twice as hard already. He is an adult and everything he says and does is on constant repeat.
She stumbles on it by accident. She joins Ann Voskamp for a weekly challenge to memorize God's word. She prints out scripture and hangs it all over her house, and she quotes it daily until the words take root in the hidden places of her soul. Her son sees the words hanging, and she asks him if he wants to learn scripture with her too.
They memorize the scripture together, read and repeat, read and repeat. He's already good at repetition, and the words take root in him too. These are the only ones he speaks without a stutter. He quotes scripture loud and clear, speaking the truth of God without pause. Scripture is the key that unlocks the twisted tongue, just as it is the key that unlocks the twisted soul.
He still stutters in conversation, but his mother holds close to hope. She's seen the transformative power of the word of God, and while the effect on his speech may be temporary, these are the words that will set his spirit free.
They walk around the house and they speak life together. Read and repeat. Read and repeat.
………………………….
This post is the 9th in a series called 31 Days of Speaking Life. Want to know more about the 31 Days writing challenge? Hop on over here. Want to receive these posts via email straight into your inbox? Sign up below.