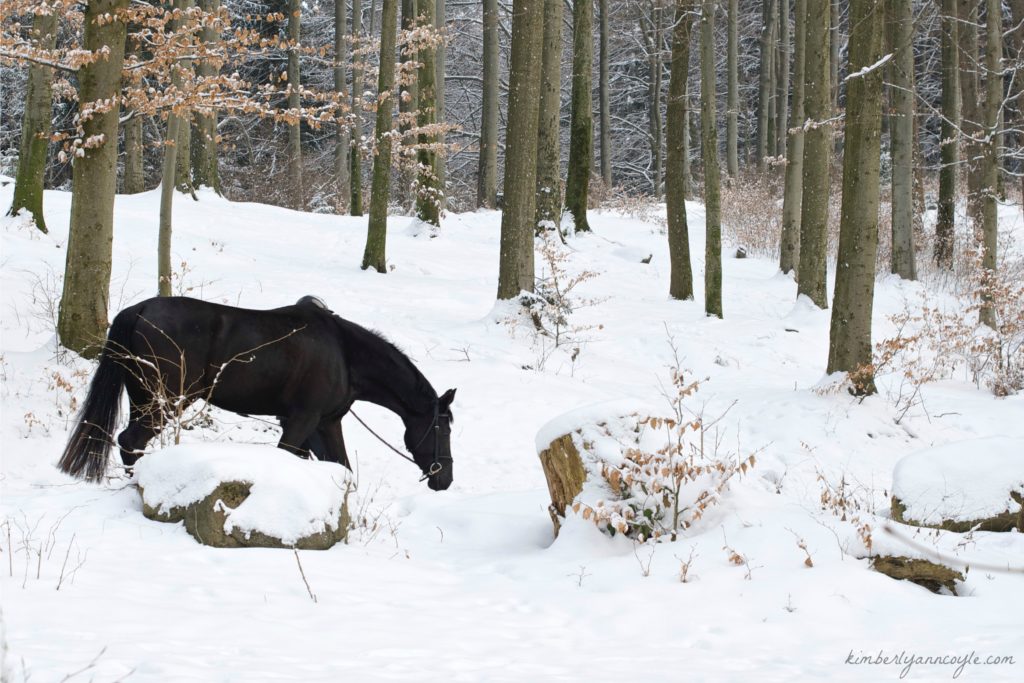 2 "For we all stumble in many ways. And if anyone does not stumble in what he says, he is a perfect man, able also to bridle his whole body. 3 If we put bits into the mouths of horses so that they obey us, we guide their whole bodies as well. 4 Look at the ships also: though they are so large and are driven by strong winds, they are guided by a very small rudder wherever the will of the pilot directs. 5 So also the tongue is a small member, yet it boasts of great things. How great a forest is set ablaze by such a small fire! 6 And the tongue is a fire, a world of unrighteousness. The tongue is set among our members, staining the whole body, setting on fire the entire course of life, and set on fire by hell. 7 For every kind of beast and bird, of reptile and sea creature, can be tamed and has been tamed by mankind, 8 but no human being can tame the tongue. It is a restless evil, full of deadly poison. 9 With it we bless our Lord and Father, and with it we curse people who are made in the likeness of God. 10 From the same mouth come blessing and cursing. My brothers, these things ought not to be so."
~James 3:2-10
Setting on fire the entire course of life… James' words haunt me when I think of how my words may have changed or directed the course of my life. I have so many words to regret, judgemental, hurtful, spiteful ones. The words dripping with truth, but also with a venom I didn't realize I possessed. The yelling, the sarcasm, the words shot like an arrow, meant to pierce the heart.
There are conversations and emails and stupid Facebook posts I can never take back. And for better or worse, they steer the course of my life. My words determine the quality of each of my relationships, from family to friends to editors to readers to agents. Words matter, regardless of where I send them. Sometimes I fear their power because they have the capacity to change everything, to guide me body and soul.
I don't have the strength to tame the tongue on my own, but I believe in the power of the Holy Spirit working inside of me. When given over to the Spirit, my mouth possesses the ability to speak love. I will learn to speak joy. I can proclaim peace and patience, kindness and goodness, faithfulness and gentleness. I can exercise self-control.
No matter how many parenting books I read, how many times I pray, or how hard I will myself to control my mouth, I know I need to surrender my words and allow the Holy Spirit to cultivate the soil of my heart. My heart gives birth to the words, and when given over to God, good and wholesome fruit will be grow emerge from the once fallow places.
……………………..
If you haven't had enough of my words already, I'm currently writing 40 days worth of daily devotions on the Holy Spirit, in conjunction with Liquid Church's Firepower series. If you're interested in learning more about the most misunderstood member of the Trinity or in need of a daily dose of scripture, feel free to sign up for the email delivery of each devotional. You can join at any time, and you won't miss a thing! ***Link to follow. Ugh. Technology***
This is the 20th post in a series called 31 Days of Speaking Life. Want to know more about the 31 Days writing challenge? Hop on over here. Want to receive these posts via email straight into your inbox? Sign up below.