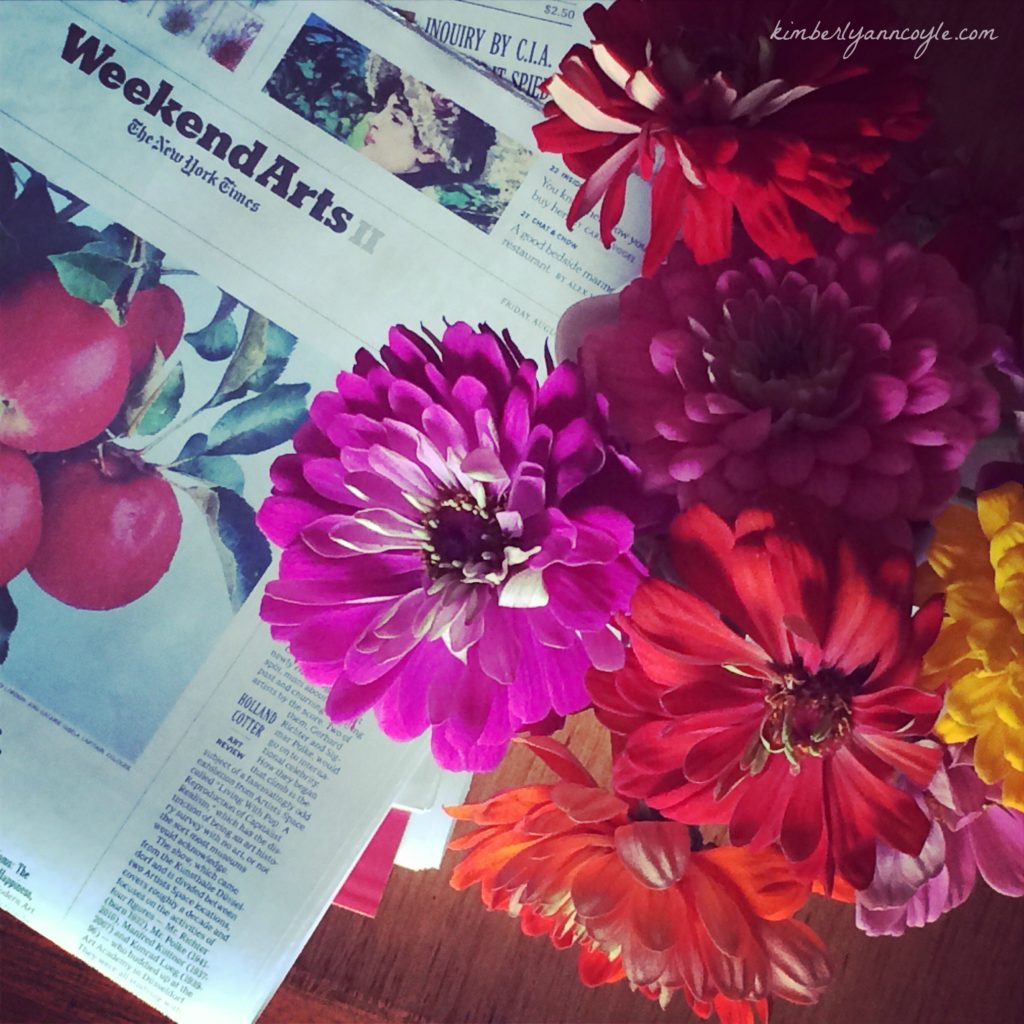 Because I have absolutely no planning skills whatsoever, and because I enjoy the intense stress and anxiety that comes with squeezing my Type B personality into a Type A framework, I woke up this morning and decided to join this lovely group of bloggers and writers for 31 days of writing this October. I kicked around a few ideas based on hope or contentment or significance, all of which I can speak to with some degree of authority for approximately two days. I realize that to write about a topic for 31 days I need to feel some sense of passion or belonging to it. And while I know an embarrassing amount of Hollywood trivia and could write about the latest fashion/relationship/scandal for days, I also realize the topic needs to resonate with you, the reader, too.
I'm a words girl. My life is built on books, lyrics, poems, scripture, and meaningful conversation. I store them in my pockets and my purse, my head and my heart. I think some of you might be a words person too. If you love to hear a good story, if you love a life built around words, if you love Jesus, the Word made flesh, or if you wonder at the weight of your words in the life of someone else, then this series is for you. Also, if you like to listen to another mother rat on herself and the myriad ways she might be setting her children up for therapy with her big mouth, then you'll find a comfortable place here too.
I want to learn how to use my words better, how to speak a word in season, how to allow the fruit of the spirit to form in my mouth just as it forms in my heart. I want to build my children up with my words, letter upon letter, until they know the foundation on which they stand is secure because the words they stand on are spoken in love and truth.
I want to speak words of life here too, hope for your weary heart and encouragement for your everyday. I want you to know you're not alone in trying to tame your tongue. You're not alone in wanting to tell a better story, a truer more life-giving story with your mouth and your life. I hope you'll join me on the journey this month as we move away from words that build crumbling foundations, and move towards words that build strength and sureness and God's Kingdom. This month, let's explore what it means to speak life.

Day 2: In the beginning
Day 3: Coming out of hiding
Day 4: Change the world
Day 5: Celebrate
Day 6: On soft answers and the habit of yelling
Day 7: The power of the tongue
Day 8: Three tips for helping our kids tame their tongue
Day 9: Read and repeat
Day 10: One story away
Day 11: Good and evil
Day 12: Words waiting to be written
Day 13: Words of rejection
Day 14: Speaking life: A love letter
Day 15: Mean Girls
Day 16: Words that feed the soul
Day 17: Speak Blessing: A guest post
Day 18: Scarcity isn't always a bad thing
Day 19: The Best Words
Day 20: Bridled Tongues
Day 21: Words like silk
Day 22:
Day 23: No platform required
Day 24: Making room: A guest post
Day 25: Prophets
Day 26: Pleasing to God
Day 27: Priceless
Day 28: Redemption language
Day 29: Light in the darkness
Day 30: Speaking the truth in love: A guest post
Day 31: When our dreams speak
……………………….
Thanks so much for being here. I hope you'll join me for the next 31 days as we explore the topic of speaking life. If you want to know more about the 31 days of October writing challenge, or you have a lot of spare time on your hands, you can browse topics to your heart's content here. If you'd like to follow along with my blog without having to remember to hop on my page every day, you can either follow my writerly Facebook page where I link regularly to posts, or sign up here to receive these posts straight into your inbox.