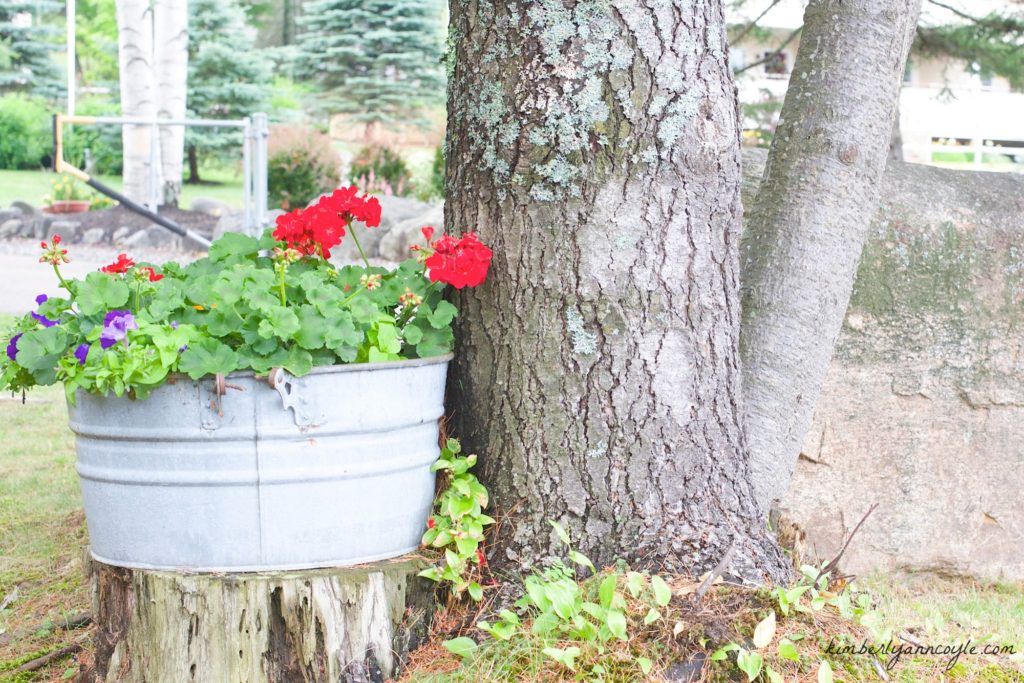 It is Friday of the first "week" of school, if one can call it that after only two days of class. The quiet here sinks into my bones. It builds me up again after a long summer of  squabbles and hard days and incessant machinery chugging away outside my back door every day, all day. The kids leave and I miss them. The port-o-potty and piles of dirt disappear too. I don't miss the rank odor that assaulted me every time I opened my door this summer. Port-o-potty plus humid summer heat equals death by deep breathing.
I sit inside the house and take deep cleansing breaths–fresh air only. This is September, a time to hit reset on the button, to re-evaluate our plans and schedules for the next school year. Already my inbox bulges with requests and reminders. I sigh to myself and the dog, who ignores me. The quiet sinks into his bones too. I confessed to my kids that I shed a tear or two every year on the first day of school. Watching your heart walk out the door, another year closer to leaving you, is no small thing.
After sending off my youngest for the fifth year in a row, I cried for a different reason yesterday. I realized that I've had four years of school days to myself. Four years of stay-at-home mothering without the children present for much of it. I let my mind wander all over that, and I started to feel a little anxious when I also realized how little I have to show for it. Sure my house is clean and the laundry gets done, but shouldn't I be out saving the world or something? Cue the mid-life crisis.
My husband reminded me that two of those years involved international moves and the other two I spent largely single-parenting in a foreign country. So, mid-life crisis narrowly averted. Once the last page closes on the story of a year, I tend to forget how much effort went into surviving and thriving in it. This is the first year of real stability for us, the year we will let our roots grow deep, and I need to find new ways to grow along with it. Growing pains don't subside with middle age or mothering or staying put. Regardless of how still we stand, there's always room to grow deeper. Here's to another year of moving in one direction or another.
…………………………….
Do you have big change on the horizon? If you're staying put, how do you keep growing? I'm very curious!