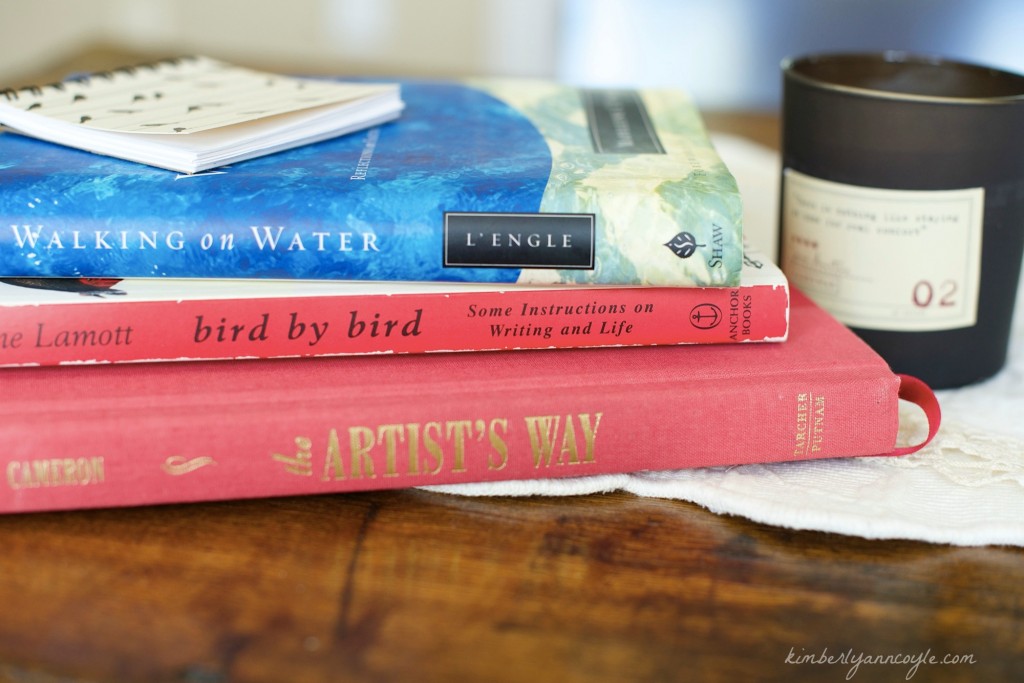 When I began blogging, I held no expectations for where it would lead me. I wanted to write books, remember? But, seeing as I didn't have a single, viable idea knocking about in my head, book writing felt like a ridiculous, imaginary leap. My first love is fiction. I have met the face of the world in more novels than I can possibly count, and I hoped my talents might bend in this direction. Unfortunately, I discovered that dreaming up fictitious lives for the strangers one meets and engaging in entirely one-sided, silent conversations with pretend individuals, does not make one a fiction writer. It makes one a little bit kooky, but not capable of writing 150,000 words based on a compelling plot.
Through blogging, I discovered a knack for real-life story telling. I won't call it a talent because, frankly, my skills are still debatable. But, after a few years of online writing, I grew more comfortable calling myself a writer. Only on paper–where no one I knew personally would see it. I still struggled with saying it out loud. A few opportunities to guest post on other websites came my way, and when I saw that my work had value outside of my own little online world, I began to seek out more places to share it. I bought The Christian Writer's Market Guide (I buy an updated one every year) and scoured its pages for places to pitch articles. I found a few new venues through the book (or rather, places from which I would receive countless rejections), but most of my opportunities still come from relationships I've built online.
I knew if I wanted to get serious about writing, I needed to do three things:
Study publishing:
If you're interested in publishing, you can find almost everything you need to know online. I recommend agent Rachelle Gardner's blog (her archives will answer almost any question, and her resources list will save you a ton of legwork), the Books and Such Literary Management blog, Michael Hyatt, and writer Jeff Goins (who makes me a little crazy with all his "tribe" talk, but still offers some solid advice). I also follow a lot of writers, agents, and editors on twitter. Most of them post excellent links to publishing and writing information. Writer's Digest Magazine is also a great resource for both publishing and craft, and their author interviews give newbies a window into the nuances of the writing life. I know there are countless other websites with great info, but these are the sites I return to again and again.
Study the craft of writing:
As for the craft of writing and the writing life, I turn most frequently to books.
Favorite Books on Writing
Walking on Water by Madeleine L'Engle: This is, without a doubt, my favorite book on faith and writing. It touches on a number of topics I struggle with as a person of faith and as a writer, and it's simply beautiful.
Bird by Bird by Anne Lamott: It's a classic and deserves a place on every writer's shelf. Her chapter on "Sh*tty First Drafts" is worth the price of the book alone.
On Writing by Stephen King: I'm not a fan of King, mostly because I don't care to be scared pants-less, but his book on writing is fantastic. Well worth reading, more than once.
Writing Down the Bones by Natalie Goldberg: Solid, short snippets of advice. Great for picking up and putting down every few days and a good source of inspiration.
The Artist's Way by Julie Cameron: I'm currently reading this, and I love it. Cameron introduces the idea of Morning Pages and Artist's Dates, ideas I wholly subscribe to until I look at my to-do list. Note to self: make more time for art.
Still Writing by Dani Shapiro: A look into the life of this writer and how she works.
Strunk and White's The Elements of Style: Let's just say I need to review this. Regularly.
Eats, Shoots and Leaves by Lynne Truss: You wouldn't know I read this due to my willy-nilly use of punctuation. As for the Oxford Comma, I'm a fan.
There have been other books, but these are the ones which shaped me most as a writer, helping me grow from infancy to the toddler stage of writing. Hindsight being what it is, I suppose a degree in English or Creative Writing might have helped too. But for those of us who took a winding path to writing, these books help make up for some of what we lack.
And, the most important thing every writer must do is WRITE:
There is no such thing as waiting for the muse. I know this is true from every working writer I've ever spoken to and from personal experience. There is your limited time and the blank page. You must write whether you feel like it or not. William Faulkner captures it perfectly, "I only write when I am inspired. Fortunately, I am inspired at 9 o'clock every morning."
………………………………
In my next post on writing, I'll talk about the book proposal process, writer's conferences, and what it means to pitch a book. I'll have resources for you too, so join me again soon. If you have any books to share on writing, please do so in the comments.