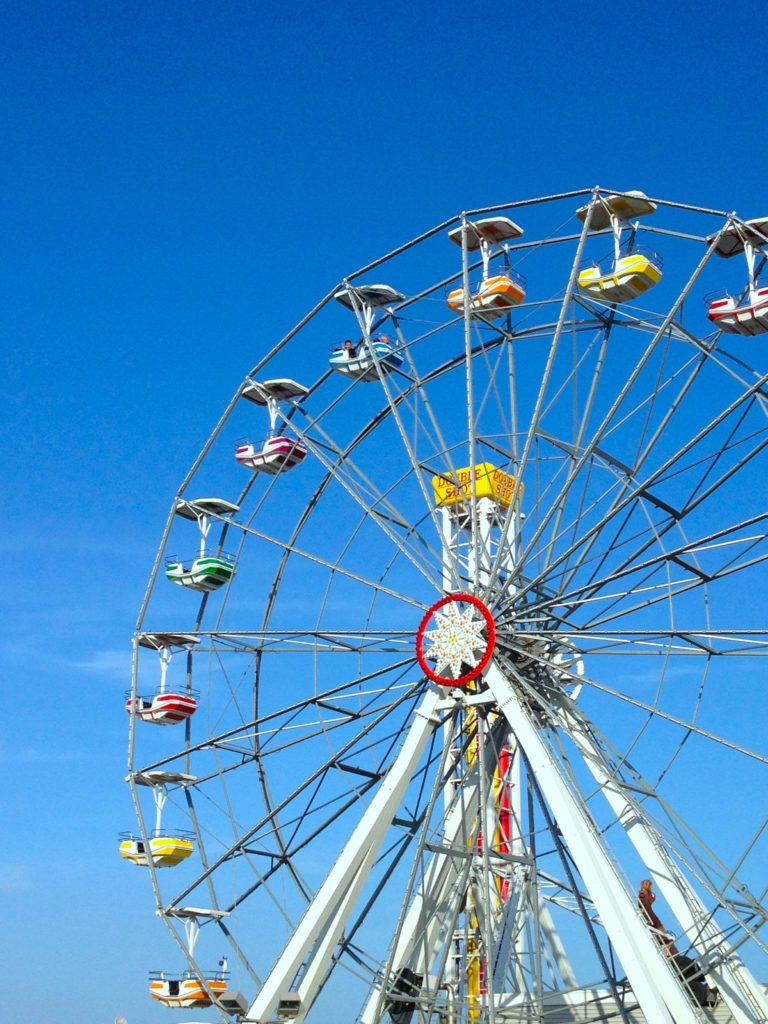 Let's chat summer. And books. And fun things you're into. When we're not getting on each other's nerves and catching up on doctor's appointments, the kids and I are having a fabulous time catching up on all the things we miss about the USA. Namely shopping, ridiculously large portions of unhealthy food, movies without subtitles, and books. Glorious, delicious, life-giving, hold in your hand books. I prefer to eat words over food any day.
This afternoon, we sat at a red light with a trunk full of new books and bellies full of Panera Bread, and we watched the clouds blow by in white puffy chains. Satisfaction ran its fingers through my hair, and the kids and I  looked at each other and smiled the smiles of those who know what it means to fall headlong into a story.
The plan is to smuggle as many volumes as possible past my discerning husband into suitcases packed for a short trip to the beach. Books, beach, what could be better to usher summer in? I finished Eat Pray Love after many stops and starts over the last few weeks, and I plan to start a series of books I bought mostly based on the cover art. Probably not the most literary method, but there you have it. Summer reading at it's finest.
What's on your list of to-do, see, and read this summer? My first stop will be the frozen yogurt shop on the Boardwalk. I've missed the decidedly American combination of chocolate and peanut butter. How about you?