This week, I have the honor of hosting Concrete Words, where we practice writing the abstract by using a concrete word as our prompt. I'm filling in for Nacole, the writer who currently hosts concrete words, and I'm sending a big thanks to Amber Haines, the poet who dreamed it up in the first place. Would you consider linking up this week? I would love to visit and sit a spell with your words.
Today's concrete word is The Sink.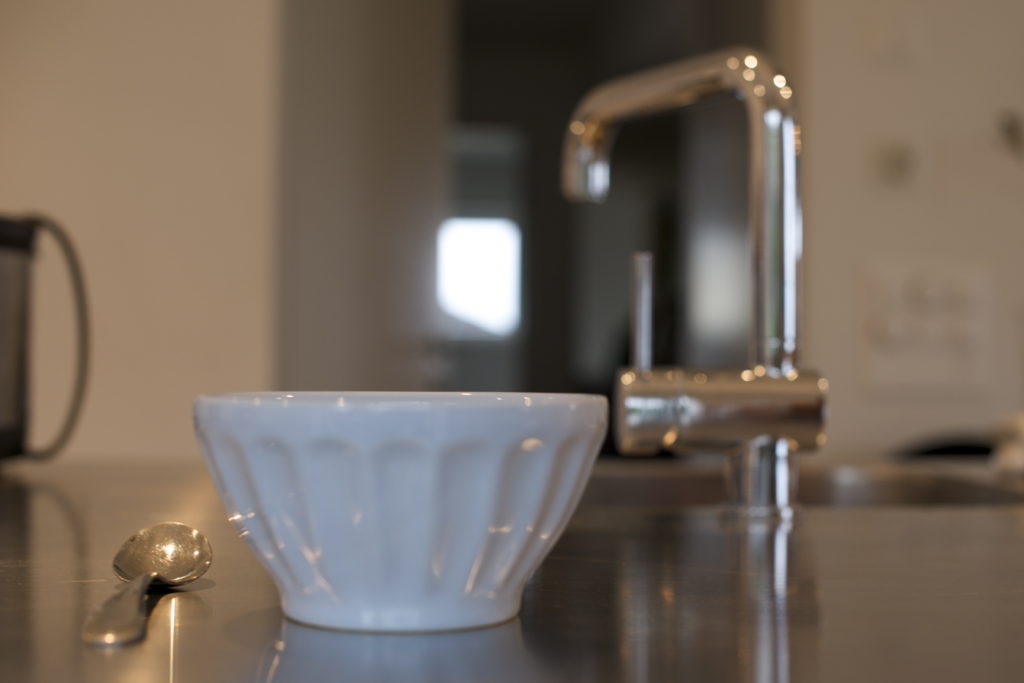 The kids line up like soldiers behind blue bowls filled with milk and cereal. Slumped and rumpled soldiers, but soldiers nonetheless. I stand like a general astride his horse, behind my sink, ready to give out the daily marching orders. We circle the hours of the day like footmen, counting around the clock as we discuss the duties that lie ahead. Breakfast, then brushing–hair, teeth and the like. Make the beds, pack the bags, don't forget your instrument/book/good attitude.
We talk about who goes where and when, and I brandish my kitchen knife like a saber, cutting through air and  morning minutes before starting in on the strawberries I'll pack for their lunch. Gone are the mornings spent drinking in the sun and steaming tea and sleepy bed-headed babes. Those days disappeared with the toddler dimpled hands and gummy grins. Now we are all business.
I miss the days when life was a rhythm and not a march. When the hours stretched long like shadows on a sidewalk. These days fly past in a blur of drop off's and pick up's and playdates. I would rather stand behind the sink and compose music instead of orders, poems instead of to-do lists. I don't know how to do both.
And so, we soldier on and we fife and drum our way through the day until nothing remains except the last scrub of the sink before the lights go out.
******* I apologize for any confusion over the linky. I have no idea how to set one up properly and I am technologically challenged at best! Thanks for bearing with me, and if you find the link doesn't work for you, feel free to add your link in the comments. I'd love to visit and read your words.