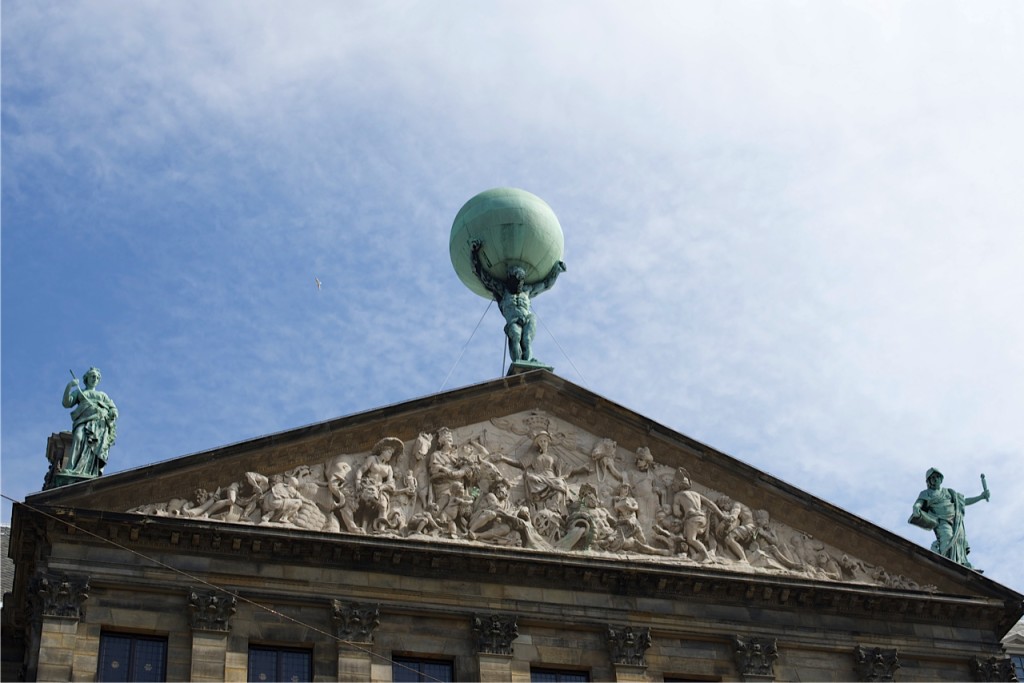 These days, on waking, my head feels so full, I wonder if it might explode. I have too much information rattling around up there, too many details and emails and plans to sort through. As gravity would have it, these details trickle on down to my shoulders over the course of the day, and by evening, I am Atlas–the weight of the world resting on my left shoulder.
My husband has the capacity to compartmentalize everything. He creates a mental filing system, from which he will access one specific file as needed. Me? Not so much. My brain mixes the ingredients for tonight's dinner with next week's appointments with this weekend's train schedule with the load that needs drying with the one kid's (bad)attitude with the shirt that needs mending with the threads of a story. My brain feels like an episode of hoarders gone awry.
Yesterday, one of my children told me they think they work harder than I do, what with the excessive rigors of school and all. And after I resisted the urge to physically maim said child, I scraped what little remained of my ego off the floor and calmly said, "Really? How many people's lives are you currently in charge of?" Said child then deftly switched topics and asked me for some cash and permission to go shopping with it. I didn't know whether to applaud the sheer gall of this request, or sign myself up for Parenting 101. I think I might be doing something wrong.
As if the current craziness of our lives isn't enough, I signed myself up for a ten-week, intensive writing course. This week's lesson asked us to draw from our deepest wounds and write from our most raw experiences. The other writers turned in work exploring subjects such as child abuse, neglect, substance abuse, and chronic illness. I turned in work exploring my eighteen year old self and writing her a letter which essentially boiled down to two utterly profound words: Chill out.
I find I still need this reminder some twenty years later, as I hoist the world onto my shoulder once again and heave under its weight.  The forgotten appointment and the lost headgear and the stains that won't come out–this, this is life, every orbed and spinning inch of it. And I can choose to carry the weight of it, or I can choose to carry this moment. This attitude. This word. These three tender and insanity-inducing hearts.
…………………………………………….
How do you manage the fullness of life and still make room for your heart and mind to stay at rest? Seriously. I need to know.