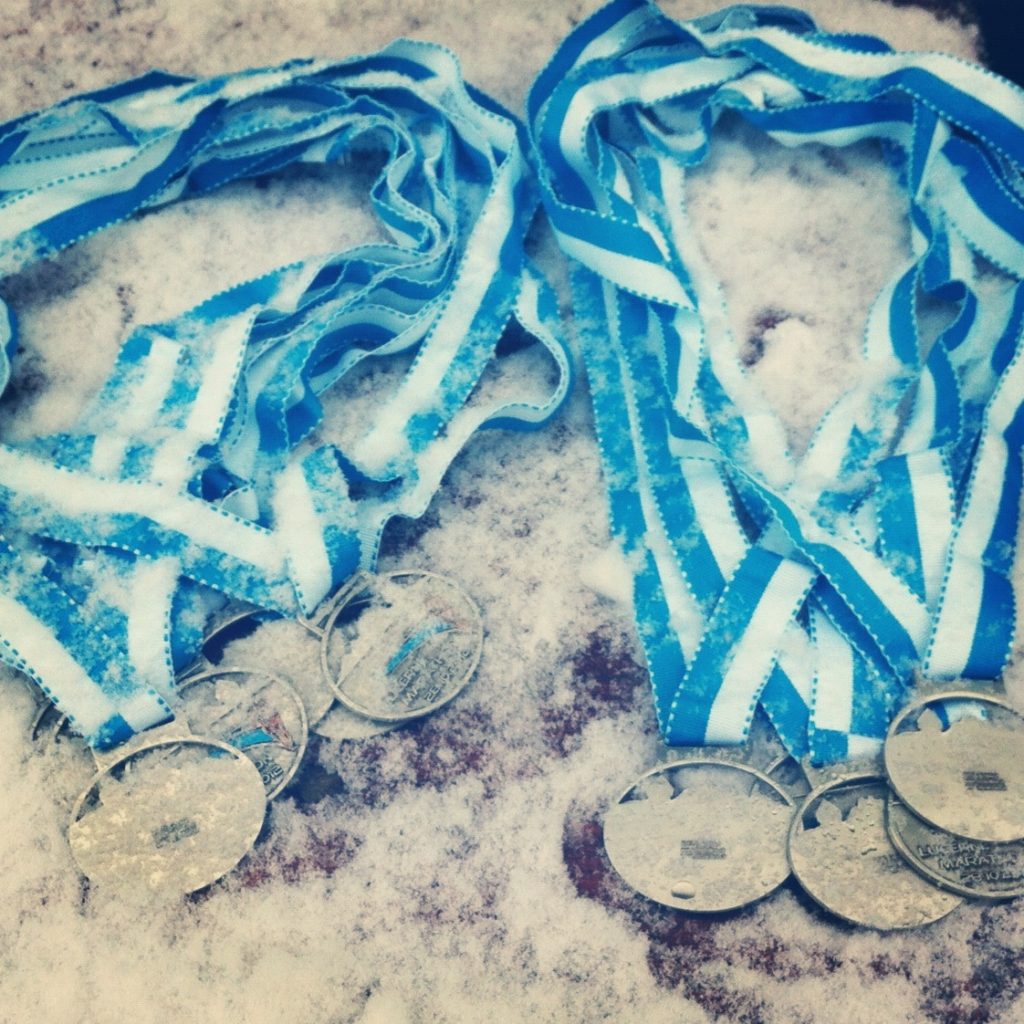 I haven't written about running in a long time. In part, because I think it might bore you, but mostly because I've done so little of it in the past six months. I signed up to run the Zurich Marathon in April and promptly dropped out when friends asked if we'd like to meet them in Italy that same weekend. Hmmm….run myself into a near death experience for 26.2 miles OR eat and drink my way through a country where my excessive gesticulating and penchant for public arguments fit right in. With friends. I didn't have to think too hard about this one.
However, I turned 38 a few weeks ago, and I ate cake for breakfast this morning. I carried human beings inside my body three times. I like cheese. And skinny jeans. You see my dilemma. When I gave up my spot in the Zurich race, I promised myself I would sign up for another race in the fall, after our move back to the US. When we're talking jeans and cheese, I have zero motivation to do anything other than a few miles during the week. When I place my name on a list to run a race, something is now at stake, mainly my pride. I tell people about it. I take photos of my worn running shoes and I document my long runs and I cross my daily mileage off of a scary looking chart that hangs in the kitchen.
These remain good motivators, but I discovered that my single biggest motivator, besides a looming bikini season, is telling my kids. No mom wants to fail in front of a seven-year old. I don't want to find myself in a position where I need to explain that I felt too tired, or too lazy, or there was a Friday Night Lights marathon on tv, and it kept me from training. I want to give my children the gift of perseverance and diligence. Few qualities will get them further in body and spirit, and the only way I've found to impress it on their hearts and minds, is to live it. And live it hard.
Running teaches me to warrior on through physical pain, through early mornings, lost toenails, scheduling conflicts, exhaustion, and emotional distress. You might laugh at the emotional distress, but long runs present a peculiar dilemma when you find yourself ten miles out on a path with no toilet in sight, but plenty of dog-walkers who will happily report you for indecent exposure.
My kids learn from the stories I run home to tell. They experience the days when I come home with lungs ready to burst and legs that might collapse. They hear my lament over the nagging pain that won't go away, and they see me soldier on and fire up the treadmill the very next day. More than this, they see me come to the end of myself over and over again, right up until race day, when all of us look in shock and awe when my feet reach the finish line. When we realize there is more to me than we thought.
………………………………………………….
What are you doing right now that brings you to the end of yourself? What is one of the most important character traits you want to see in your kids? How are you teaching them?