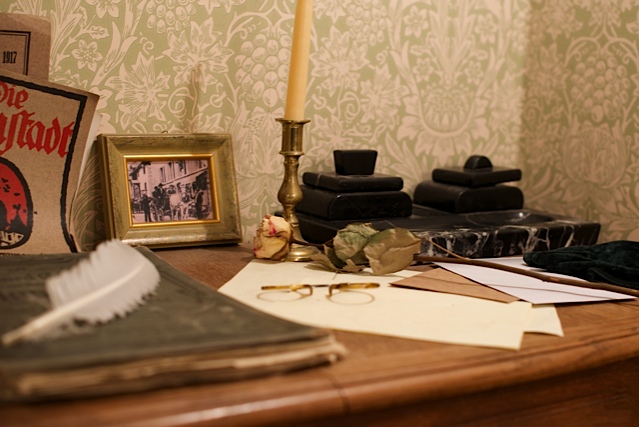 If you're joining me today from the (in)courage community group sign-up, then welcome! I'm so happy to have you here. If not, if you're a regular reader, or you happened to find me by googling any combination of my name and the word "nude" (this happens on a regular basis. I have no idea why.), then welcome to you too. This post is a little departure from my usual fare, as I'm writing to those of you who would like to join Michelle DeRusha and I for our group called (in)ked: A Community for Writers.
****Michelle and I are thrilled with the response to our group, and have already reached 50 members. Unfortunately, this is the number we feel best equipped to accommodate, and our group is now closed. If you would like to join a writers group, please check out the other groups on offer at the (in)courage writers page. Thanks so much for your enthusiastic response!
If this is your first time here, I'll give you a brief description of who and what you're getting by signing up for our group. My name is Kimberly, and I currently live in Switzerland where I raise three kids, run cow-covered hills, and write from an uncomfortable whitewashed chair at my dining room table. In June, our family will relocate back to New Jersey, where I will trade my view of the Alps for a view of a strip mall. My writing will likely take a turn for the macabre around that period of time, but if you stick with me, I always come back around to chasing beauty.
I write in the margins of my day, when I'm not spending exorbitant amounts of money at the grocery store or planning for the grocery store or wishing I never had to set foot in a grocery store. My official title is Mom, but over the last few years I've tried Writer on for size. I like the way it fits, the way I move beneath it, the way words flash like a beacon and guide me home. I write here, and occasionally a few other places on the web. Last summer, I wrote a book proposal and a few chapters of a book, and then attended a writer's conference, to pitch said book for the very first time. I'm still recovering from the experience. Michelle and I met at the very same conference, and she continues to be a bright spot in the middle of a dark place, also known as the road to publishing.
I love words, I love stories, and I love Jesus. I'm still trying to figure out how these puzzle pieces fit together, how our art and faith combine to create something compelling and true. I suspect you're still trying to figure it out too. Michelle and I want to explore this over the next few months, as we discuss what it means to be a Christian and an artist. We'll also talk practical stuff and we'll trade stories, because that's what writers do. When we talk about rejections in our group, know that I know. Times fifty, or thereabouts. Michelle has many years of writing experience and a few upcoming books under her belt, so she'll be the go-to girl when we want to discuss publishing or how to be awesome, because she is both published and awesome. She's funny too, which makes her awesomeness a little more bearable.
If you think (in)ked sounds like a good fit for you, we've created a private facebook group where we can connect and communicate throughout the month. Sign ups will run until March 1st and we capped the group at 50 members. Our first session will run from today until April 26th. Michelle and I are new to running this kind of group, so bear with us as we flesh out what this will look like and how it will work. It's important for us to know what you hope to get out of the group, how you would like to connect, and how often. There is no pressure to perform here, just a willingness to encourage and pray for one another as we pursue our calling as writers and co-creators. Thanks so much for joining me here today. I hope we'll trade words and war stories soon.
……………………………………..
Check out the (in)courage community group page for more information and to find other women working through the same issues, life stage, or sharing the same interests as you, or have a look at the FAQ page.