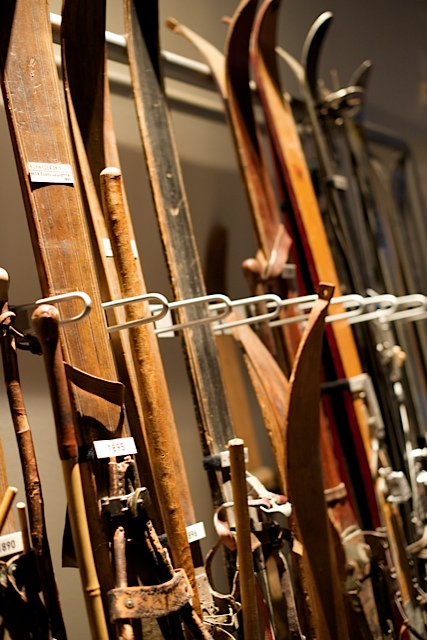 The day started off with an argument and sped downhill from there, quite literally. We spent a few hours arguing over whether or not we would go skiing, upon finally making a (non-unanimous) family decision, we drove for 90 minutes from one ski resort to another during the height of the winter season while looking for a non-existent parking spot. We joined approximately 379 other cars filled to capacity with people and sledges and cock-eyed skis squashed into the boot of the car.
This particular ski day happened to fall on Fasnacht, a Swiss holiday celebrating who knows what, so we passed numerous floats and revelers dressed in matching costume. Some had clearly taken a touch of the drink already, and they proved it by offering my seven-year old a generous view of a rather rude hand gesture. It was an adult, Mommy! An adult! , she said. Oh, the innocence. She would be shocked at the irrational and inappropriate behavior some adults are driven to, namely by their spouses.
At this point, M and I decided this situation called for a do or die attitude. We were going to find a place to ski, even if it killed us, which it nearly did. As we drove, we spied a randomly placed ski lift rising a few feet away from the road. I couldn't see the top, it disappeared into a wide expanse of white and pine. I could see the bottom of the run, which looked steep to my eye and led straight down into oncoming traffic–unless you have the ability to stop abruptly, which I do not possess.
I made it up, up, up the lift and promptly fell off. I also stopped speaking to my husband. I took one run down, in which I called out more than once to Jesus, and said some other things I would not want the seven-year old to hear. I fell. I freaked out a little. I got to the bottom and sweat poured down my back and I seriously considered flinging myself into the street in order to avoid going up once more. My son took one look at my face and said What's wrong, Mom? And I said, Nothing, I'm just sweating. He responded, From your eyes?
Yes, I am "sweating from my eyes", also known as crying. I made it up the mountain for one more run, salt stinging my face, nose running, legs trembling. With the bottom in sight, I breathed a sigh of relief and looked across at M skiing beside me, just as another skier barreled down the hill and flew into me at full speed. Limbs and skis flew through the air, and a nearby hiker hurried over to assess the damage. Needless to say, I didn't make it back up the mountain that day. Instead, I hid my face while I continued to sweat from my eyes.
I don't know where I got the idea that failure would look graceful, like a gentle swoop. It doesn't. It looks like fear. And sweat. And people knocking you down just when you think I've. got. this. It looks like arms and legs flying in opposite directions, and sometimes it even looks like sitting on the sidelines while you watch everyone else strap their skis on again. In my case, it looks like an adult behaving in a manner they don't want their kids to see. When we arrived home and I recovered my wits, my son said I'm proud of you, Mom. You tried. And some days, trying–however ungraceful it appears–is more than enough.