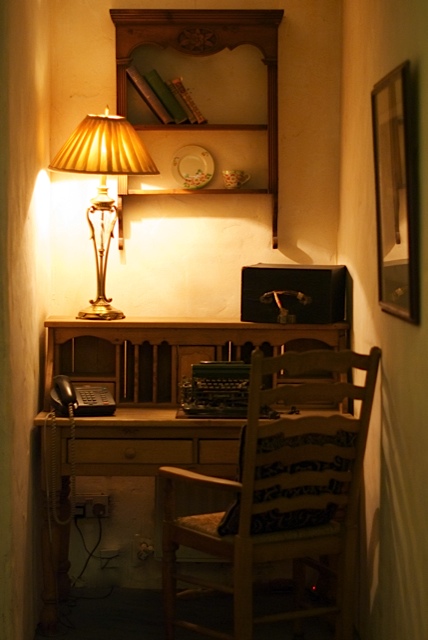 A few weeks ago, I mentioned a website I like to frequent/stalk/submit my writing to called (in)courage. (In)courage focuses on women, our hearts, and how we connect with one another and with God. Last year, they came up with the brilliant idea of offering readers a host of community groups to join according to stage of life, family life, health issues, etc. Anyone can join and find a camaraderie and connection with other women who gather online to support and encourage one another.
I joined a group for artists (You're laughing. I know, it's a stretch), because there wasn't a group available for writers at the time, and I can't possibly join one more group that focuses on the precious joys of being a mother. There is precious, there is joy, but there's also a whole lot of crazy. I needed to take a step away from the crazy and find a group of women that understood the desires and challenges I face outside of my role as mom. I found this in my (in)courage community group, where I met some amazing women who understood the desire to create and process life through our art. I admit I kind of zoned out when they started talking about Etsy and handcrafts and paper maché, as I think we've established the fact that crafty, I am not.
Apparently, I'm not the only writer out there looking for community, because this term (in)courage added a number of new groups for writers. My friend, Michelle DeRusha, and I will be co-leading a new group called (in)ked: A community for writers, and we would love for you to join us as we support one another in our calling as writers.
The official description of our group:
As writers, we know the road to writing and publication is a lonely one. We know the sting of rejection, the struggle to scratch out words in the margins of marriage and motherhood, and the frustration of staring at a blank screen only to lay down a few semi-coherent lines.
We know the tension of living out our faith and our art in a secular world. With you we would like to cut a path through the thicket and delve deeper into our journey and calling as artists and as believers.
(in)ked is a community where we can celebrate each other's successes, pray for each other's opportunities, and support one another when the inevitable rejections trickle in. We hope to create a place where we can talk craft and calling, and we want you to join in the conversation.
We want you regardless of where you are in this writing journey, whether you have three books with your name written on the cover, or if you only refer to yourself as a writer in the quiet corners of your heart. Let's grow together, as we honor our art and honor the God who calls us to join Him in the act of creation.
And the unofficial description:
Come join us! We're fun. We're cool, albeit in a nerdy, book-ish sort of way. We like to read and write and stuff!
Michelle and I envision the group as a safe place for writers to gather and encourage each other as we face the challenges associated with the writerly life. We promise to never use the word precious when referring to writing and its associated rejections. We'll call it true–writing is hard and humbling and expands the soul in ways we never imagined.
Sign-ups begin tomorrow, February 12th at (in)courage. If you're a writer, we'd love to have you. If not, head on over and check out the lovely list of groups on offer. You're bound to find a place that's a good fit.