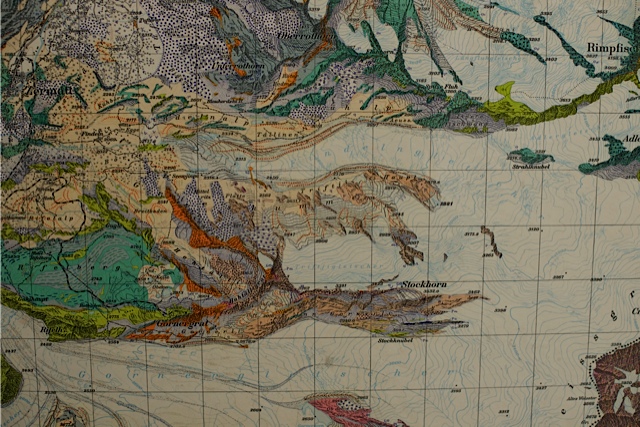 As our time in Switzerland winds down to roughly six more months living on this side of the Atlantic, I find myself in various stages of travel panic. I want one more trip to the Louvre in Paris, and I never made it Salzburg, where I fully intend to embarrass my kids by twirling on a grassy knoll while the hills come alive with the sound of music. I want the kids to see the tulips bloom in Amsterdam and to stand in Rembrandt's studio and soak up the imagination of the man and his art. Time is short, and the brilliance and beauty of this world is so great, I don't know if a lifetime in Europe would allow me to experience enough.
The travel is a massive perk to living overseas, the feeling of living life adrift is not. The expat community tries hard to become all things to all people. We share from our stock of imported chocolate chips, we give each other's kids a lift, we grab an extra loaf of bread for the sick mom with the traveling husband. We share travel tips, and stockpiled medicine, and shoulders to cry on when the awful call from home hits like a shockwave. We accept each other with all of our quirks and kooky cultural differences, because best friends and sisters and the family pediatrician live an airplane ride away. I love this community, but it is transient. A friend sits across from you at the local coffee shop today, and she finds out her husband must transfer to Boston tomorrow.
I don't know much about putting down roots, about staying. For many years, I've lived in a perpetual state of going, and I suspect this season is coming to an end for our family. Wherever we end up this summer, we will likely stay. I will learn more about what it means to live in community, one that sticks and stays, one that lives within a single town or worships together in the same faith community.
During these ex-pat years, I've spent a lot of time hanging out online at (in)courage. It fills in the gaps created by language barriers and the generally agnostic world view of many of my ex-pat friends. It is an anchor of faith during this season adrift. (in)courage believes in the gift of community, so much so, that today they are opening up registration for a second year of (in)RL: a conference that encourages women to meet up in Real Life, a conference they bring to you. This year the focus of the conference is staying rooted–in community, in relationships, in the good, bad and ugly of life. Want to know more? The details:
Registration opens today, Monday January 14th at www.inrl.us 
It's FREE!
Everyone who registers today gets a copy of the (in)courage 365 Daybrightener while supplies last (US residents only).
Everyone gets a copy of (in)courage's first eBook: "Best of the Beach House 2012."
Think of it as a free girl's weekend away that doesn't require packing or plane tickets, where women can kick off any expectation of perfect, set aside their fears, their shyness, their worry that they're not good enough, and find some of Jesus' words of rest woven into every video shared here.
When: The (in)RL webcast kicks off on Friday, April 26 and (in)RL meetups follow on Saturday, April 27.
What: Last year we explored the nitty gritty of community. This year we're taking a closer look at what it takes to stay rooted in community when sometimes just walking away would be so much easier and tons more convenient. Women share stories of how they've chosen to stay through hard marriages, challenging parenting, worthwhile friendships. How choosing to stay has freed them more fully and unexpectedly than if they'd cut and run.
Curious? Want more info?  Have a look at the FAQ's.
Are you someone who stays or goes? Do you have an easy relationship with creating community, or like me, is your idea of community a little more complicated?