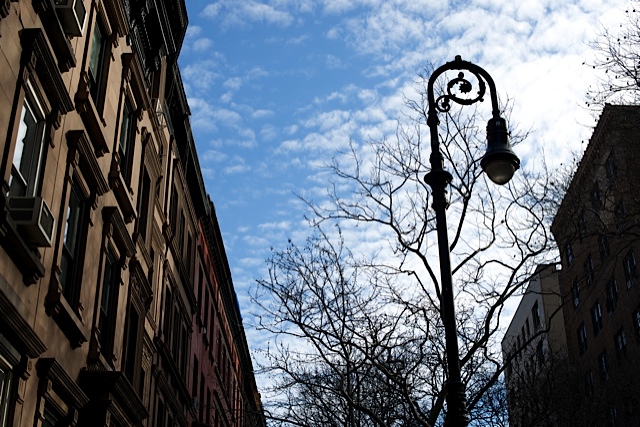 Last year, my husband saw the Broadway show Once. He came home from New York and raved about it, and I tried not to act annoyed that while he sat in a theater on Broadway, I stood behind an ironing board placed in front of a television that indiscriminately mutes every tenth word. He repeatedly told me how much I need to see it, and I repeatedly told him I'm not a huge fan of musical theater. He insisted and when we visited Manhattan last week, he booked tickets for the show. M has a keen sense for artistic integrity and beauty, and while our taste usually differs a bit, I trust his judgement. We sat in our seats, clutching our playbills, and I waited anxiously for the show to begin because he promised it would not disappoint. I decided if I could hear the majority of the dialogue, I'd consider it a win.
From the very first note, I held my breath and I'm not sure when or how I managed to breathe again, but when I did–oh, glory–I inhaled everything. I sat outside of my skin for two hours, caught up in the tenor and the strings and the expression on the actor's face as he became someone else right in front of me. I think he might be the luckiest man alive to take part in the act of creation for an audience full of people every night.
During intermission, the set becomes a functioning bar and they invite the audience onto the stage to make a purchase. M pulled me by the hand and took me up on the stage to buy a drink. After we payed, he turned me around to face the seats in the theater and said, Wait just a minute. Enjoy it–when will you ever get to stand on a Broadway stage again? And while I acknowledge I have a dramatic streak the size of Texas, he's right. We both know I'm not made for the stage. Regardless, I took a breath, turned around, and for just a moment I felt the magic, the wonder, the expectation as the audience waited to breathe deep from each note. Confession: I imagined myself taking a bow.
After the final curtain and the hooting and clapping, I thought about what art can do to a soul. How it grows us ten times larger than before, how it awakens us to beauty and sorrow and glory and wonder. How it holds up a mirror and shows us what we are. Art shows us how a finite body and an infinite spirit can contain the world in a single song, a movement, or a paragraph.
We left the theater, walking past the crowd of people queuing for autographs, and I blinked away tears. I thought I should feel satisfied, but it only made me hungry for more.