Today, I'm linking up with Emily and friends for Tuesdays Unwrapped. Emily gives us the opportunity to celebrate the lovely, the messy, and the unexpected with her. This week I'm talking about writing, and this post is a meeting of the two–messy as it may be.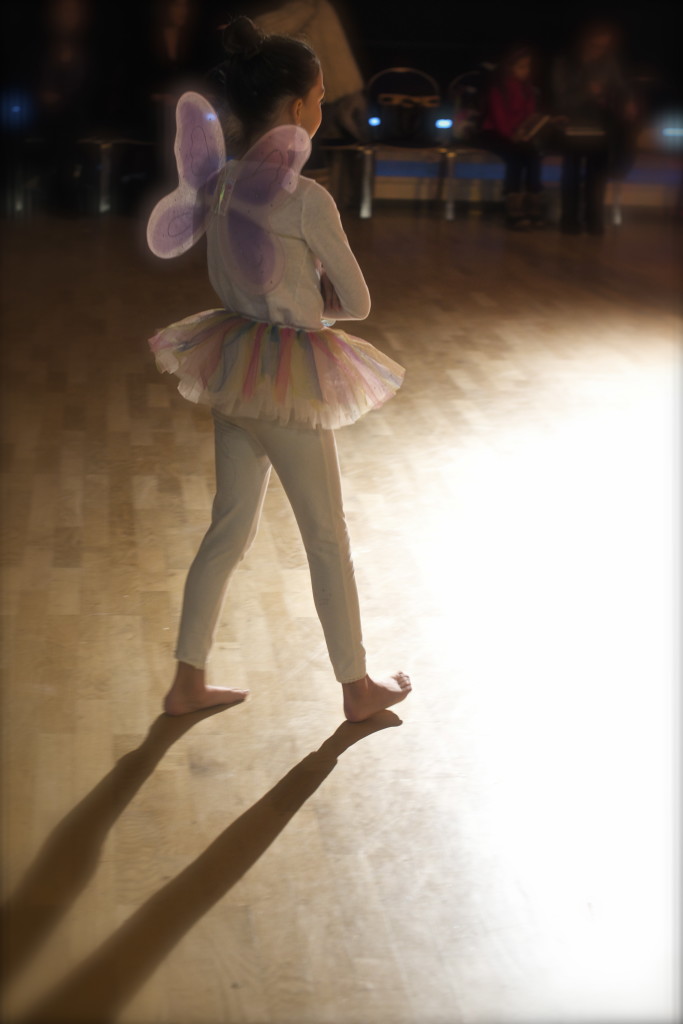 I stood by the ring of chairs filled with expectant parents and bored siblings and watched her dance debut. It took every bit of cajoling and pleading I could conjure for her to step out on the floor. Half an hour earlier, I stood with my hands cupped beneath her mouth as it dripped blood after an unfortunate run in with a slick patch of ice. I won't lie, my first thought was to save the white leggings. As usual we were running late, and before I could get out the words Be Careful!, she lay face down on the driveway. We did the best we could with one partially used tissue and thirty seconds, and we arrived at school with a fat lip and blood smeared face. 
She didn't want to dance. I told her no one would notice her bruised lips, and the other fairies, in typical seven-year old fashion, said "What's wrong with your lip? And what are those marks on your head?" And she suddenly developed an incurable limp, as a result of the fall. I was having none of it. I'd picked her up from after school dance club every Tuesday for four months, rushed to dry my ridiculous hair that morning, and caught blood in my bare hands. I was going to see my baby dance.
She was magic, pure magic. She wore a pair of glittery fairy wings and a crooked, swollen smile, and she danced her way into my heart. After the performance, the principal of the school introduced the dance instructor, a woman who single-handedly choreographed fifty children to the tune of Tchaikovsky. She called the instructor the school's most creative risk taker, and all the children clapped. And I looked at my fairy-girl, my risk taker, and I smiled as she covered her mouth with her right hand when she took a bow.
Writing is a bit like performing with a bloody fat lip. You know you have something to offer, some form of beauty, but it comes out beaten and banged up. You practice and practice and you arrive the day of the performance wondering what possessed you to show up in the first place. Can't they see you have an incurable limp? It's right there in the space occupied by your soul. Here's the thing about creativity, it doesn't mean a thing unless you're willing to take a risk, dance the dance, perform without perfection. This is the gift. We wear our wounds and we dance in spite of them. We create because of them. We write to heal them.
……………………………………….
This week I'm offering my crooked smile and a few thoughts on writing. I would love for you to join me in the comments. Talk to me about your wounds, what you're willing to risk, and your work. Tell me how you unwrap your gifts.