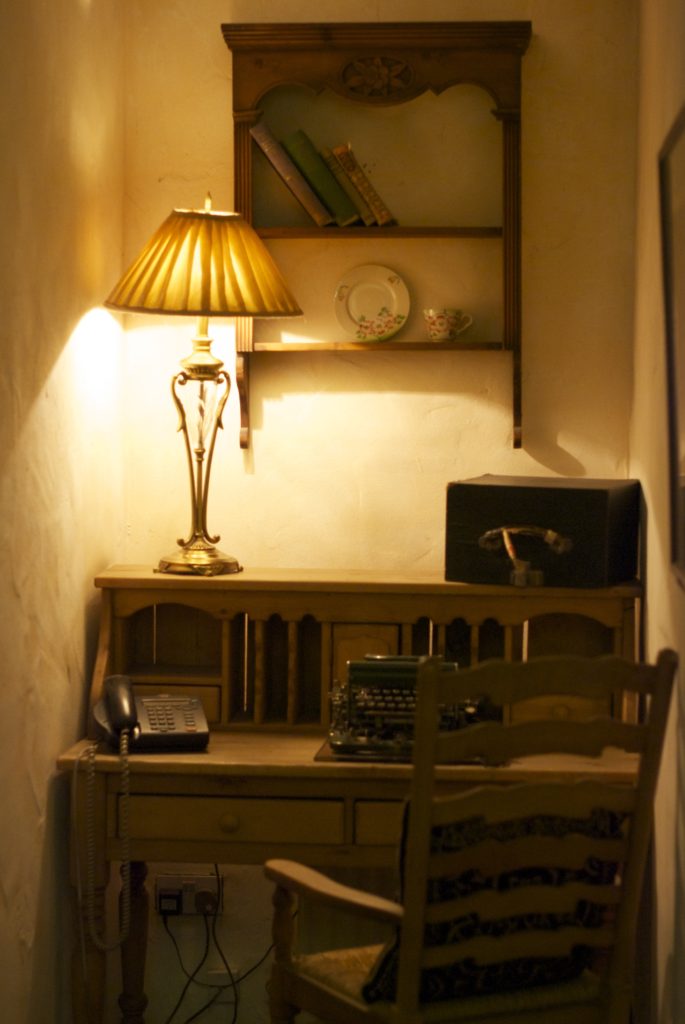 I felt the winter sun on my face for four minutes today, and it felt glorious. I returned home just before it began snowing again for the eighth, maybe tenth, day in a row. My back aches from shoveling the mounds of snow pushed onto our driveway by the plows making their occasional sweep. I came inside after shoveling and brewed a cup of vanilla tea. I lit cone after cone of incense, picked from the white paper bag labeled Weihnachtsduft, the scent of Nöel, and I sipped my steaming tea while I watched the curls of smoke rise from the cones. After I emptied my cup, I helped myself to a dried apple ring covered in dark chocolate. The flavors mingled, the bitter and the sweet.
I don't know much about writing–you could fit my talent and skill set in the palm of your hand–but I know why I write. I write because for me, it is like having second sight. Writing allows me to live more fully through the senses. To taste the bitter and the sweet of life. I take it all in through my skin, and breathe it back out again on paper. On paper the story begins to make sense.
Years ago, I saw a commercial in which memories, captured in photographs, fluttered in the air around an artist while she talked about creativity. She likened creativity to capturing our memories and then waiting for that "magic" moment when they all come together to form a work of art. When I first saw the commercial I felt jealous. Really? It's that easy? Collect, sift, wave the wand and poof! Instant art. I am incapable of such works of genius. The idea that art is talent with a hefty dose of magic held me back from writing for a very long time. I have since discovered that writing, or creating of any kind, requires a little bit of natural ability and a whole lot of hard work. There is no magic, unless you consider sitting in a chair for hours on end, while staring outside the window, only to scratch down a few sentences, an act worthy of Merlin.
I also discovered the commercial got a few things right. The quality of what comes out on the page is directly related to the quality of the experiences I put in. The music, the conversations, the movies, the food, the books, the poetry, the people, the change, the outdoor runs, the arguments,the scenery–everything I absorb through my senses settles into the deep. In the deep, they roll over one another, they duke it out, they lie down together and make love. And by marrying these experiences together, by drawing from the deep, and waiting in the chair and watching the smoke from the incense swirl–comes the art. It's not magic, but it is mystery. Hard won, well fed, mystery.
……………………..
I'm taking a few days this week to write about writing. I'll be honest, it feels presumptuous. Kind of like I'm a little man standing behind a green curtain with a booming microphone, pretending to be something I'm not. The truth is, I write. I love writing, and sometimes you need to talk about the things you love. And also, I think we all need a break from posts in which I complain about my ridiculous seasonal schedule.
I want, and feel quite desperate for, your input on writing, creativity, and art this week. If you'd like to guest post, please let me know. I'd love to have you and your creative thoughts. If you have links to a post of your own, or someone else's for that matter, please share it in the comments. Let's have a conversation.