Today, I'm joining Emily and friends for Tuesdays Unwrapped as we unwrap our lovely, messy, and unexpected gifts. Thanks so much for stopping by.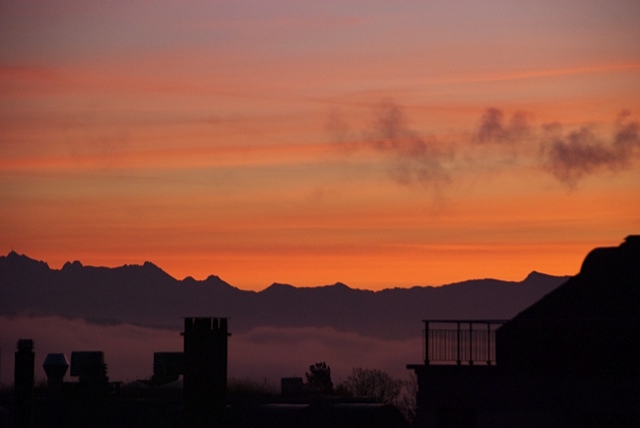 He asked me to cuddle, then he threw his arm across my shoulder and looked me square in the eye. He asked me what I'm afraid of, and I blinked my eyes fast to avoid letting the tears fall. Dear God, son. I'm afraid of it all. Of every bit of darkness that invades the light, of madness, and guns, and sons who rise up against the one that birthed them. I looked into his eyes and I wondered how much of the truth he could see. I think he saw enough, and I blinked and we each confessed to the a few things we fear. I mostly lied. How much can a ten-year old boy bear to know?
Today, I bear it for him. I bear the weight of the fear and of the unknown. I bear it for my daughter who knows nothing of the evening news or how a womb can weep on behalf of twenty mothers. Some day they will comprehend it, and they will bear the weight of truth for themselves, but not now. Now, I will carry this for them. I will give them the gift of un-knowing, of believing mothers can still shield a child from the world. And I will build a deeper truth into their souls–a Light shines in the darkness and the darkness has not overcome it. This truth will sustain them when they can no longer un-know, when the knowing makes them feel as if they will break in half.
I set about telling the truth about the Light, building them up from the inside out, so when the darkness comes they may throw open the doors of their souls and light will pour out and consume it.
"The light shines in the darkness, and the darkness has not overcome it." ~John 1:5
……………………………………
I'm praying for all of us mothers today, those of us who weep, who wrestle, who fear the darkness, who mourn. It feels impossible to continue to believe in gifts this week, but I have three children to hug tight every night, and so I pray for those whose arms are empty. The gifts are endless.