Hello, Friends! Welcome back for another Friday spent with Lisa-Jo and the Five-minute crowd. Today, we're taking five minutes to write about what it means to stay. Won't you join us?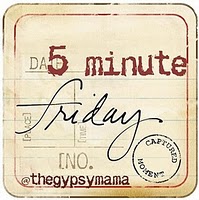 1. Write for 5 minutes flat – no editing, no over thinking, no backtracking.
2. Link back here and invite others to join in.
3. And then absolutely, no ifs, ands or buts about it, you need to visit the person who linked up before you & encourage them in their comments. Seriously. That is, like, the rule. And the fun. And the heart of this community…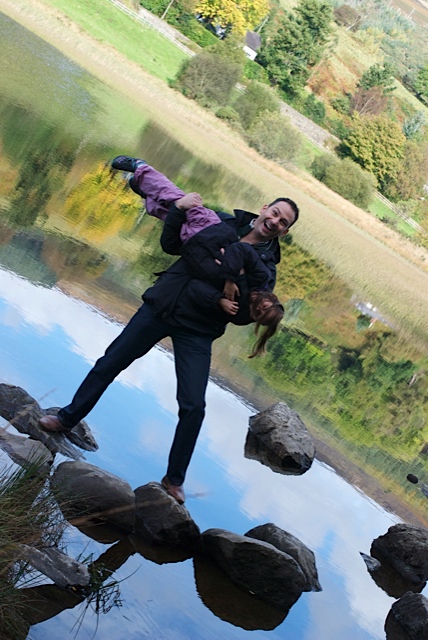 Today's Prompt: Stay
My daughter put her hands in the pocket of her freshly laundered coat and they came out empty-handed. She stopped in the middle of the street, all big brown eyes, with a sharp intake of breath.
"It's not here, Mom. My picture of Daddy, it's not here!"
I reassured her I put it aside, sitting on the window sill waiting to return to her inside pocket for safekeeping. She sighed, saying once again how much she misses him when he travels. She wears his shirt as a nightgown and sleeps with his pillow when he's gone. She waits for phone calls and emails and the promise that he's bought her something special while away.
It's a necessary evil, this constant going when all we want him to do is stay. I think of all the things he leaves behind, the pocket sized photo, the pillow, the white t-shirt with the hole in it, the baby girl tears, and the late night calls. He leaves a trail, and  like breadcrumbs, he uses them to turn around from whatever corner of the country he visits, to return home.
He's coming home today, following the trail back to the little grey house and hearts that thrill when he stays for a while. Until then, we follow the trail too, knowing he always leaves behind enough love to get us through until the next time his voice echoes through the upstairs hall.
…………………
Thanks so much for stopping by today. Yesterday, I received an email from the lovely Leslie at MarveLes Art Studios. On her blog, she shared a beautiful sketch from her art journal, inspired by one of my 31 Days posts. To say I'm surprised is an understatement. I usually inspire people to do things like slam doors and swear under their breath, so her email built me up in places that had crumbled a bit in the long absence of my traveling man. Would you pop in at Leslie's to say hello? While you're visiting, have a noodle around her etsy shop. Girl's got game.