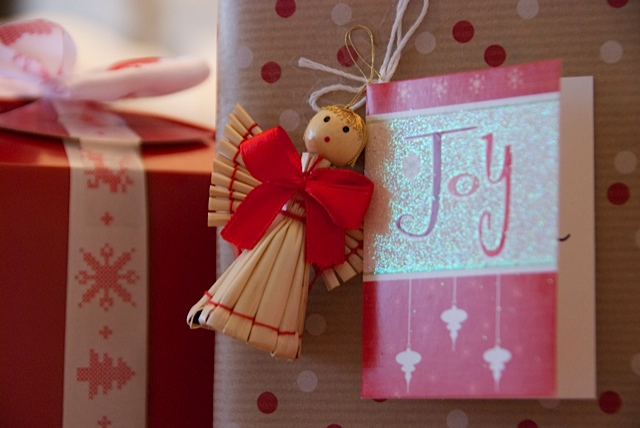 Every so often, I like to throw a few links out to the various websites, gifts, books, etc. that catch my eye or ear. Maybe you'll find something here to fill in an empty spot on your Christmas wish list? My wish list consists of the intangible goods, like little people doing what they're told the first time, big people picking up their own underpants, and if I could get the dog to wipe his own feet when he enters the house? I'd consider it the trifecta of all things good and right in this world.
For the Book Lover: Tinkers by Paul Harding. Oh. my. His use of language literally brought me to tears. Beautifully written.
For Little Book Lovers: A guide to gifting great books by Modern Mrs. Darcy.
For the Film Fan: In anticipation of the release of The Hobbit this Christmas, we introduced the older kids to the Lord of the Rings Trilogy. I love it even more the second time around.
For the Music Lover: Josh Garrels. Have you heard him? My favorite find of the year, hands down. I listened to his Love and War and the Sea in Between on a long, foggy run in the forest and it was magic and mystery and the thinnest place I've been in a long time.
For the Blog Builder: Need a little (or a lot) of work done on your blog? Working with Viva la Violette was a gift wrapped in a lovely HTML package.
For the anti-Martha: Cara Sexton finally says what the rest of us box-mix brownie girls are thinking.
For the Wannabe Poet: Everyday Poems delivered straight to your inbox by Tweetspeak Poetry. I've been a subscriber for some time, and I love poetry arriving to liven up the mundane.
For the Parent: I find cultivating an attitude of gratitude vs. entitlement in my children a real struggle this time of year. Ann Voskamp for The High Calling gives us 15 Happy ways to Grateful, Joy-filled kids. And who doesn't want more of that in their family life?
What's on your must-see/read/do list this season?