Last spring, my husband booked us a boat ride. Allow me clarify. He booked a half-day journey on rough-ish waters in a tiny sailboat with five people who take issue with the sea—as in we get seasick. He knew this going in, but sailing on the open sea was one of his greatest dreams, so the rest of us had to suck it up and swallow the Dramamine.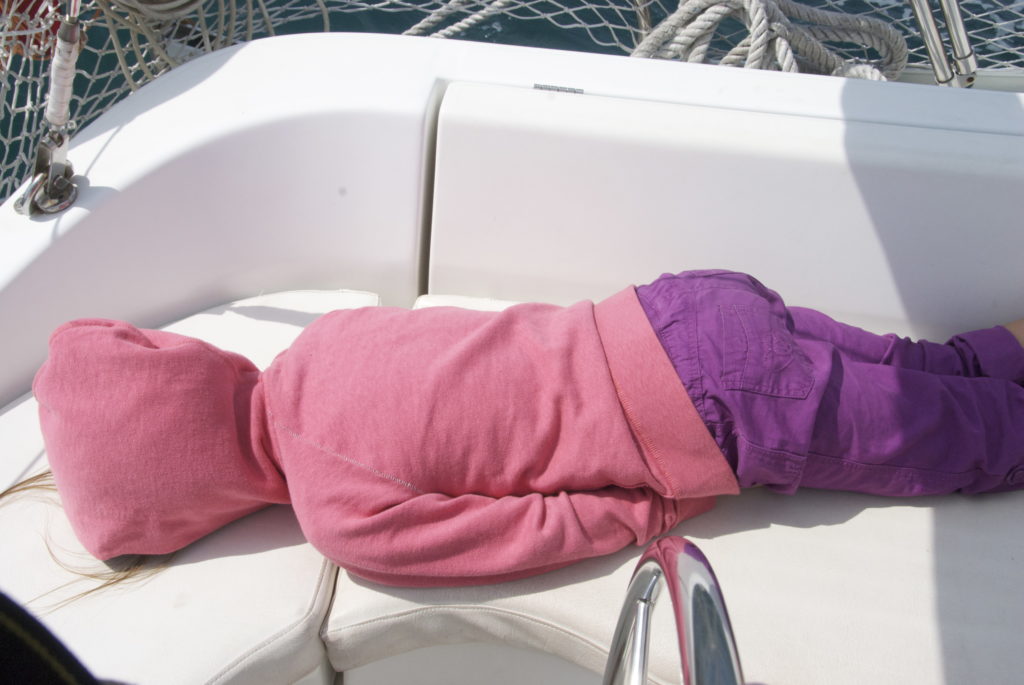 We took the medicine in the hopes that we might enjoy the trip, or at the very least, sleep through most of it. Neither of these situations occurred. We did not fall blessedly asleep. We suffered. We doubled up on the medication. We asked for soda and crackers. We ignored dear husband when he told us there is research to show motion sickness is all in one's head. I chose not to remind him research also shows it's difficult to find a body lost at sea, as we were incommunicado at that point in time.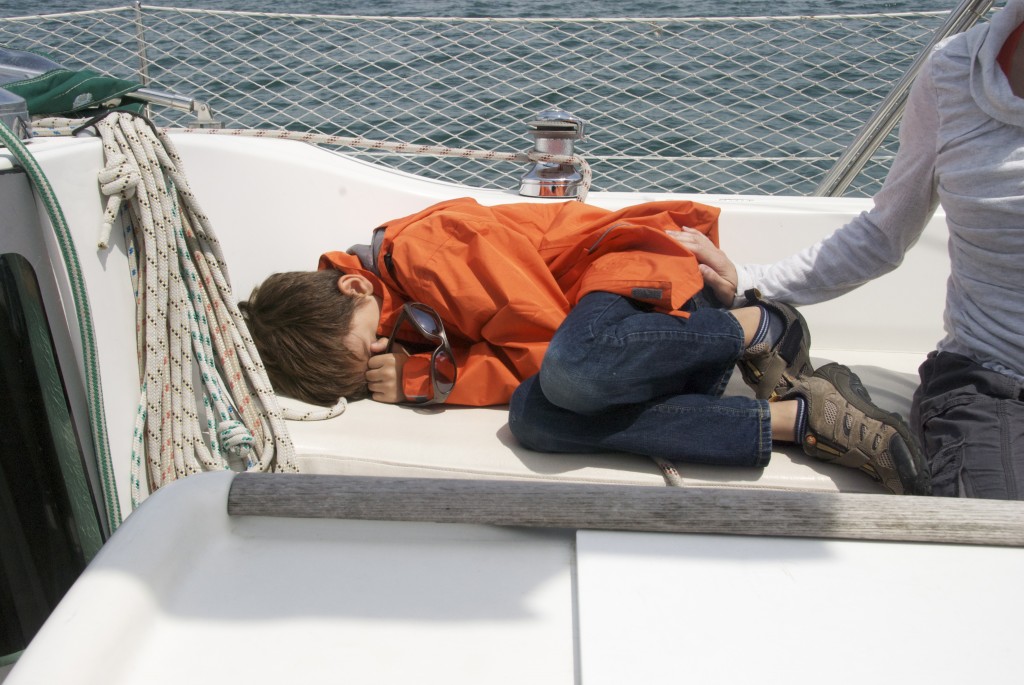 I have photographic proof. Photos of us in various shades of green, slumped over, white knuckled, face down, cursing the day we were born. And one guy standing behind the smooth chrome wheel with the biggest grin on his face. Ever.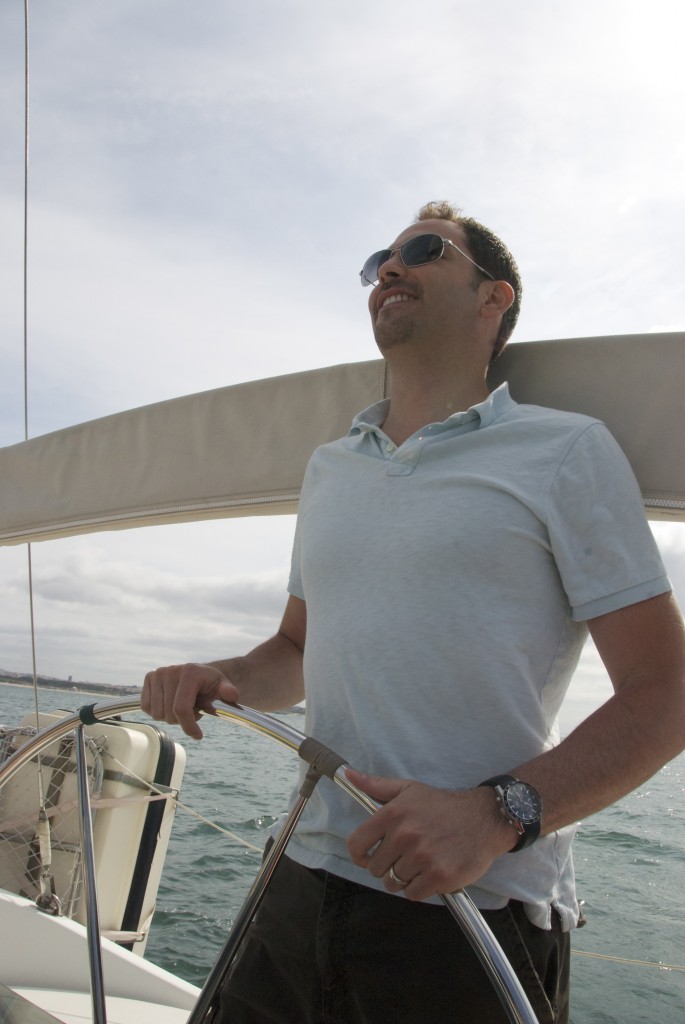 We turned back early after spotting our hotel on the shoreline. We begged and pleaded and the husband was kind enough not to sulk. We posed with the boat once we reached the dock, all smiles, but secretly muttering through clenched teeth that we hope Daddy enjoyed it because we were NEVER boating again. Two days later, when I regained my balance and my sense of humor, we looked at the photos and we laughed.  Some of us harder than others.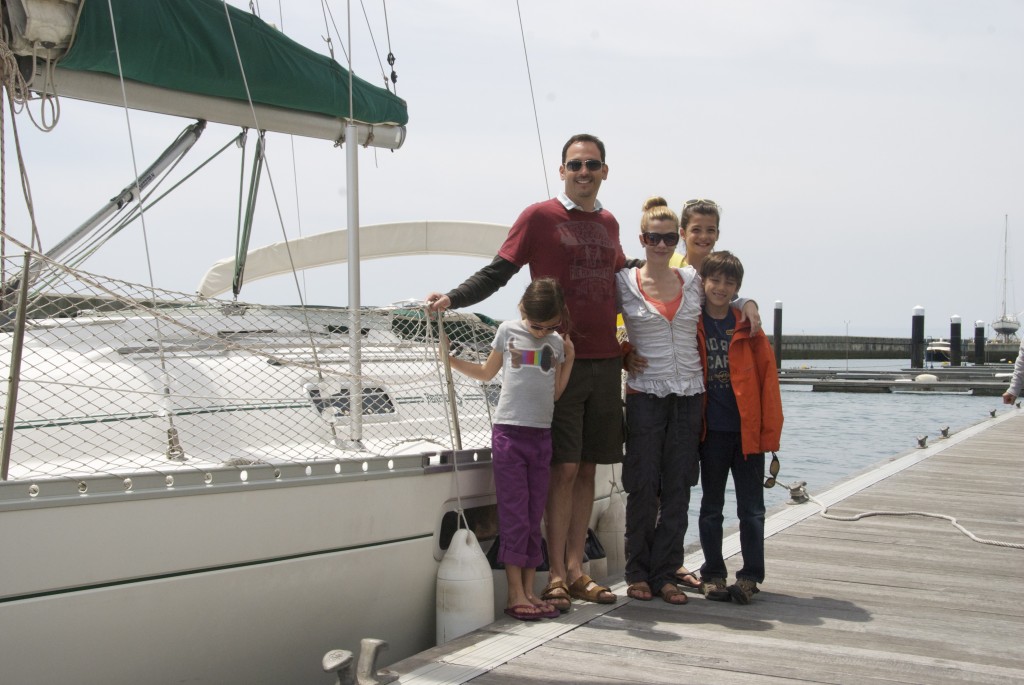 When things take a turn for the worse, or you feel like you might be sick, when all you want to do is return back to shore, remember—laughter truly is the best medicine. Quite obviously, Dramamine is not.
For all 31 Day posts please click here.