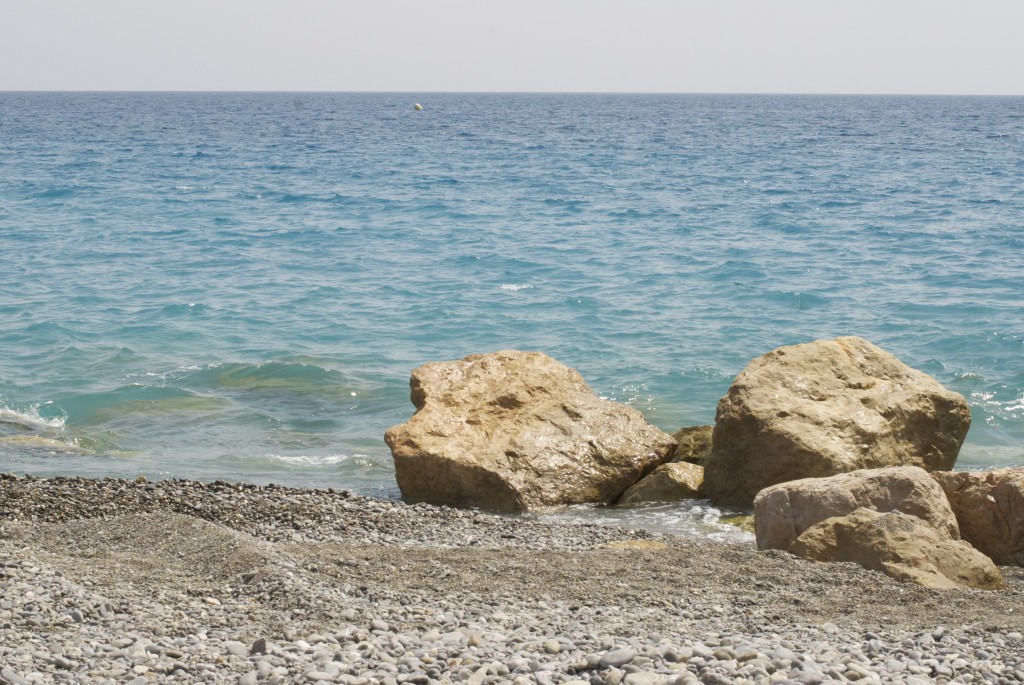 I didn't grow up singing hymns. We took a more contemporary approach at our church, so I wasn't exposed to many hymns until I became an adult. I love the sincerity and the poetry in the lyrics, but I confess I'm not really a fan of the dirge-like accompanying music. Over the years, I developed a soft spot for old hymns sung with a contemporary twist. Redemption Songs by Jars of Clay is a favorite.
The first time I heard 'O Come thou Fount of Every Blessing' I came away a little bit in love and a little bit confused. The song contains these lines: "Here I raise my Ebenezer, Here by Thy great help I've come." I found it difficult to sing along because I had no idea what an Ebenezer was, envisioning myself struggling to hold up a wizened old man while asking for help.
I later learned an Ebenezer is a 'Stone of Help'. It is the stone Samuel raised and left standing as a reminder of God's help in a time of need. An Ebenezer represents the places where we experience a sacred encounter with God, in which He answers our cries for help.
When I think about my life's journey—when I consider where I began, how twisted and root-laden the path, how often I plead for God to move on my behalf—I think it fitting I should raise an Ebenezer in remembrance. I want to turn around and look back, not with regret, but with joy as I see marker after marker of each place God reached down and offered me His hand.
This blog is an Ebenezer, so too are my journals. I write and I remember. I raise my words like a stone, an altar of sorts, and I erect them in worship. I need a reminder. I forget too easily when the obstacle in front of me becomes the only thing I see and the future looks like a Polaroid picture waiting to develop. But, I have my Ebenezers, my altars to return to, and there I sing a hymn of deliverance—a song of redemption.
Do you have a Stone of Help? A place, an object, a spiritual practice you return to in order to remember?
For all 31 day posts please click here.