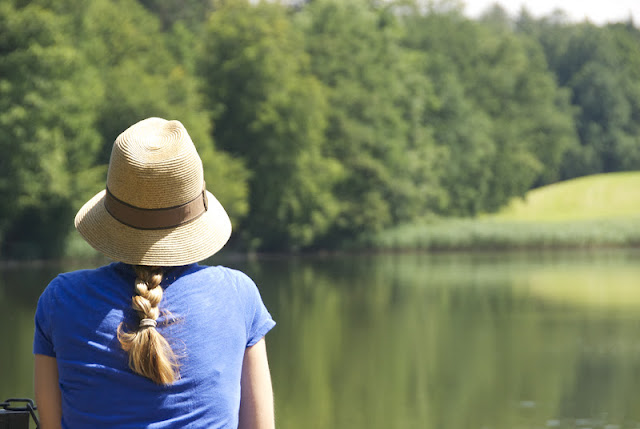 Photo courtesy of my boy
The beauty of an online space is the opportunity to talk about one's self endlessly and when one tires of one's self, ask others to chime in.
Tell me what you're doing, reading, listening to, watching, falling in love with, and thinking about amid these halcyon days of summer. And if your days are less halcyon and more ten shades of crazy, then share that too.
I'll go first. This summer finds me wading knee deep through the genius of JK Rowling as I finish up Book 4 of the Harry Potter series. Sarah Bessey's blog is my latest online obsession (why is she so smart?), and I am busy filling up my Pinterest boards (kimberlyacoyle if you're interested) in order to apply this fun new e-book. Two weeks remain before school begins again, and I feel conflicted about returning to the daily order and madness of a regular schedule. My DVR records Hart of Dixie every Monday evening, which I watch while eating a bowl of chips and the strange Swiss version of salsa and dream of my hair looking as good as Rachel Bilson's. I anxiously await season 3 of Downton Abbey and secretly revel in the fact that it will air here in September. I imagine what my life will look like in one year and I see New Jersey strip malls in my future. Pray for me. Seriously. Every morning I wake up and wonder if God remembers, and then I think about my name inked on the palm of His hand. And I know He remembers and not only that, He sees. He is El Roi.
Your turn.
Feel free to share your thoughts in the comments or use the linky below to share your latest happenings. I'd love to visit you. This is my first attempt at a linky, so let's give it a whirl and hope for the best.