Today is the last link up with Emily for Tuesdays Unwrapped. I'm afraid traveling between countries and states hasn't allowed for a quiet walk, so I have something else on offer today. I've so enjoyed unwrapping the gifts of this month with all of you. Join us at Chatting at the Sky one last time?
We were 'home' a grand total of four hours before I found myself on the phone with 911. I'd had a premonition/feeling/God whisper that there might be a health issue on our trip, so I wasn't surprised to find myself standing in the kitchen giving details about shortness of breath and increased heart rate. Later, after we heard that treatment had begun and discharge the following day was likely, I mentioned to my husband that I knew something was going to happen, I just hadn't counted on it being so early in our trip. He laughed and said, 'Well, there's always a 50/50 chance around here that someone's going to the hospital.'
He's right. Some of our family members have a penchant for self diagnosis and treatment that usually ends up with me needing a glass of wine, and their taking a trip to the hospital at our insistence. We haven't decided whether to call it maddening or endearing. I'm leaning towards maddening. And that's the thing about families. They make us crazy. They make us love them. They make us want to wring our hands and fall apart and hold them together and pick up the pieces and laugh like a hyena and treat them to a coffee and thank God that He saw fit to put us in one.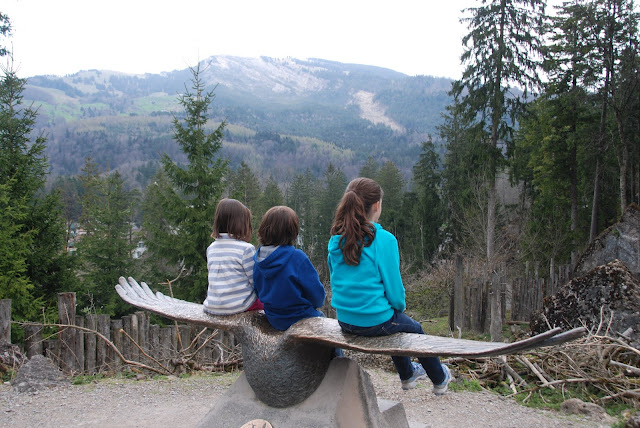 I didn't need a premonition to know that my kids would be jet-lagged and waking up at four a.m. every morning. But they are and they do. For days, I've begged for the mercy of more sleep while my daughter curls into the curve of me in the bed. She wants to talk. And while I want to cry because, good gracious I'm exhausted, I bend my head into her neck and and her brown hair tickles my nose. I hold her hand in the dark, and I remember her in my womb, curling into the curve of me. I remember the call to 911, the crazy that is family, and that God saw fit to place me in this one. I lie in the dark and I unwrap each name and I call them a gift. Then I shush my girl, because if Momma doesn't get some sleep there isn't enough red wine in the world to make that look pretty.
If you have expectations for this Christmas, but find that things aren't going according to plan, you might enjoy reading this post. Have a wonderful Christmas and enjoy unwrapping your gifts this season.
Kimberly
Given our travel schedule and limited time with family, I'm likely to go a bit quiet here for the next few weeks. I'll pop in occasionally, but not very consistently. If you'd like to receive email updates, there's a little gadget at the bottom of the blog where you can sign up.