I'm linking up with
The Gypsy Mama
for Five minute Friday, where we write for five minutes on a topic of Lisa-Jo's choice. Today's prompt: Unexpected. I'm sure you have something wonderful to say about the unexpected too. Won't you
join us
?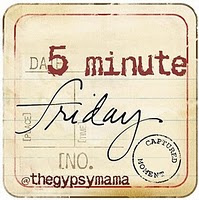 Unexpected
They rise out of the chaos. The child, his parents and those who come to worship. It's unusual. Unexpected. I thought it should be more simple, more I don't know, barn and stable-ish or something. But it's not, and Gaudi surrounds the Holy Family with what looks to my eye like a little bit of crazy.
I realize now that it makes sense. It is different, yes, but it is beautiful in it's way. It's beautiful because it's true. Christ did come into the chaos. We worship in the chaos of life and a fallen world. It is unexpected, this art, this truth, this God in the flesh.
And isn't He always? God lives in the unexpected. He uses the weak, the humble and the poor in spirit. He lives among the poor, the widow and the orphan. And He rises out of the chaos, and allows us to meet Him there.
STOP
Photo: Taken at the Sagrada Familia in Barcelona. More to come soon!