Coming from suburban New Jersey, in particular a town filled with folks that look, act and speak exactly the way I do, living in Europe has been a bit of a revelation. I admit to being somewhat isolated from the Swiss. My complete inability to comprehend anything without hand motions and their frequent political campaigns aimed at ousting foreigners make for an uneasy relationship. This is unfortunate, however we are blessed to be surrounded by a vibrant and diverse group of expats.
My oldest is reading an assigned book set in Russia, a subject entirely new to her, and her Russian friend, Anastasia, has been there to guide her through it. Anastasia pronounces the names in her mother tongue, explaining what is fiction and what is not, making the book not just history but a living, breathing story. 
It's not without it's challenges, as inevitably cultures collide, especially where child rearing and boundaries are concerned. Sometimes it leads to meaningful discussions about what we believe and why, but more often it leads to 'not fair' or 'so and so does' or 'you suck'. I can't substantiate that last one, but I don't doubt my kids are thinking it. In spite of that, it is a gift, this life of new stories and cultures and friends. 
The greatest gift for me has been attending an expat women's Bible study. We are a small group, but we represent six nationalities. We come from far flung places, speaking different languages, walking separate paths. It might seem that we are living disparate stories, but the truth is, our stories are all the same.
They all begin and end with Jesus. 
Together, we worship a God who understands a mother's hurting heart, a newcomer's loneliness, and our individual fears. He hears my flat American english scripture reading, her lyrical Finnish prayer, our guttural German hymn and He knows. He knows it all. And I am reminded again that He can not be contained by borders or beliefs. He is not limited by our differences and denominations. He is God of it all.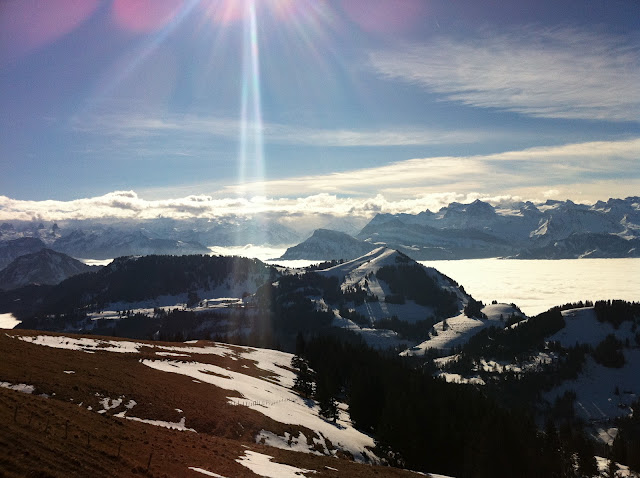 'He is before all things, and in Him all things hold together'
 Colossians 1:17.