Six weeks ago, I ran 26.2 miles. It was an intense, exciting, life-altering experience.
Then I took a nice long break in which I refused to even look at my running shoes. And it felt good, real good. That is until I realized that I was losing the ground that had taken 16 weeks of hard training to gain. Two weeks ago, I began the process of taking back what I'd lost. The runs are slow and short, and sometimes they're great and often they're not. But, I'm forcing myself to push past the resistance and get out there and do it. I run because I have to, and also because I love chocolate chip cookies. Doing the work, means getting to enjoy the benefits. It doesn't mean the work is easy, or that I like it every day, or that I don't occasionally dream of throwing heavy objects at the treadmill.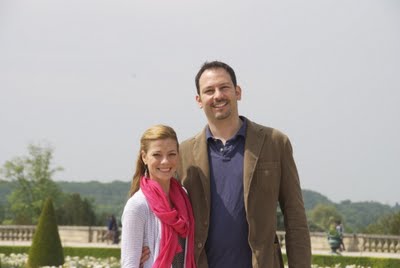 My husband and I are celebrating fifteen years of marriage today. To be sure there have been highlights, those wonderful experiences that stand as hallmarks for the years we've spent together. But mostly, there's been the day to day. The working hard not to lose ground. The building on what has taken days, months, years to produce.
Have we had setbacks? Sure. Have there been days where we have wanted to give up, to sit around and eat cookies, and forget about doing the hard work? Absolutely. I'll even admit to throwing things a time or two. But, marriage isn't about the huge life events. It's about the daily exercise of keeping one's promise. It's lacing up, and being committed to the exercise because you know the payoff is worth it.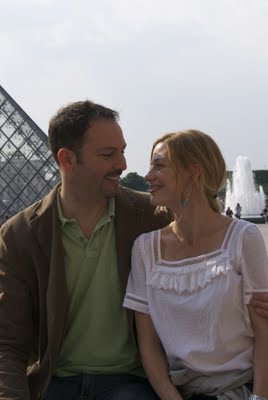 So worth it.
Kimberly