I'm still planning on writing a little bit about traveling, contentment and the search for beauty, but it's taking me quite a bit of time to figure out what I want to say and how.
In the meantime, I'd like to share a few things that have been filling up my soul space lately. Maybe they will fill up yours as well.
The book "Walking on Water" by Madeleine L'Engle is transformative. This is my second time reading it, and I cannot recommend it highly enough. It is for those who struggle to create, to see 'cosmos in the chaos' as L'Engle puts it.
My son turned me on to the work of the artist Andy Goldsworthy. It is deeply spiritual work. His art speaks more to me of a Creator God than anything I've seen in a long time.
And finally this video…it's made the rounds on many a blog, but on the off chance that you haven't seen it, give it a try. Beautiful.
And this lovely surprise on my own camera…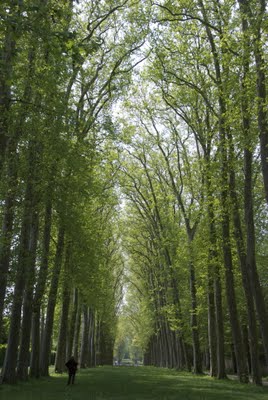 What's inspiring you?
Kimberly