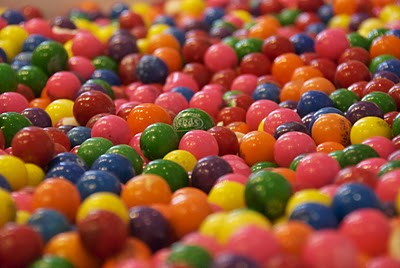 If only wishes were as plentiful and sweet as a bowl of gumballs.  Or in this case, an entire bathtub of gumballs.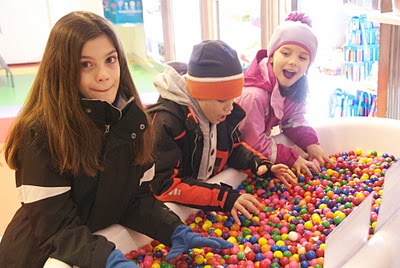 I don't think my kids wished for anything more than to plunge their hand deep into that tub of bubble gum goodness.  They live so connected to the present, to plunging deep and finding the sweetness there.  
My wishes are more complex, less lemon yellow and bubble gum pink and more of the rainbow variety. It's not as simple as digging my hands in and pulling out whatever I touch.  It requires a bit of work, a little finesse to find them and make them mine.  I don't think that makes them any less sweet.  It makes them worth the effort.  
Kimberly