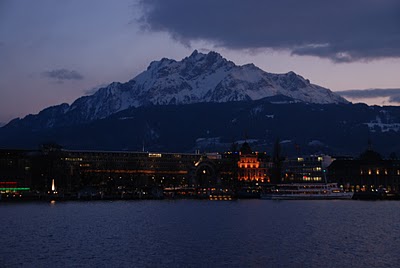 I'm not sure where to start.  It's been a while, friends.
Let's see, we've had three bouts of the stomach flu since Thanksgiving. 
We've had a third grade performance in Zurich as part of the "
Singing Christmas Tree
" which, in an unfortunate twist of events, I was unable to attend due to having my head in the toilet. 
We've had a questionable interpretive dance performance of "
The Snowman
", which I am still struggling to understand.  
And we've had snow, the kind of snow that dusts the trees like confectioner's sugar and pipes swirls on tiled roofs like icing on a Christmas cookie.
There is still much to look forward to…family and friends, the scent of pine beneath twinkling lights, and suitcases stuffed to the brim with goodies.  With nary an interpretive dance in sight.
Kimberly