"When summer gathers up her robes of glory,
And, like a dream, glides away."~Sarah Helen Whitman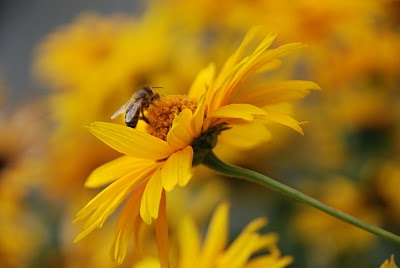 We're in the middling, between the end of summer and the advent of autumn (the most delicious of seasons).  We are suspended between cool mornings and warm afternoons, so we layer sweaters and socks for the morning walk to the bus stop.  Along the way we stop to admire summer's last blooms and keep close watch as she gathers herself up for a quiet exit.
Kimberly