Summer is coming to a strange and abrupt end here.  The weather, which has been a bit dubious from the get-go, has turned cool, jeans and cardie cool.  There haven't been nearly enough hot and lazy afternoons involving ice cream and endless complaints of boredom.  I feel like kids need the chance to get a little bit bored over the summer, so they're good and ready when the school year rolls around.
School is back in session this week, and come Wednesday I will officially be the mother of a 6th grader, 3rd grader and kindergartner.  I know, I can hardly believe it myself.  I feel the years slipping out of my grasp.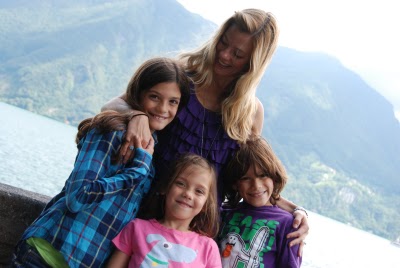 Time is a shape shifter. Just when I think I get the feel of her, she morphs into something else altogether and I have to bend and bow to fit myself into her new form.  I've been a stay at home mom for nine years, and I've always had a little someone to stay home with me.  This is the first year that all of my babies will be gone for the better part of every day, and the days will take on a new shape for me.
I have no plans.  I have grand plans. I might sit in the corner and cry, and I might go out and run eight miles.  I don't know what this new season will bring, but I do know that Time shifts and I shift with her.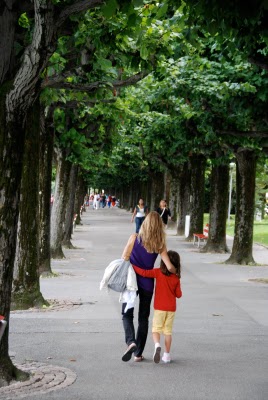 Kimberly